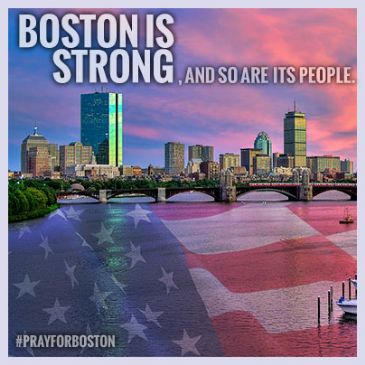 I have 13 pics in my gallery

Awards

New Year - New Me!
I'm a 42 year old single mom to a son (22) and a daughter (4). Yep... huge age difference there haha. But my daughter keeps me (feeling) young.

Edit - 10-2013
Re- re- starting... again. Due to some financial issues that had me living on the cheapest diet possible, gained some back. Not happy by this. But I'm still working on it...

I (re) started the get healthy journey yet again on January 9, 2013 and this time around I'm not letting the small stuff get to ...
I'm a 42 year old single mom to a son (22) and a daughter (4). Yep... huge age difference there haha. But my daughter keeps me (feeling) young.

Edit - 10-2013
Re- re- starting... again. Due to some financial issues that had me living on the cheapest diet possible, gained some back. Not happy by this. But I'm still working on it...

I (re) started the get healthy journey yet again on January 9, 2013 and this time around I'm not letting the small stuff get to me. A day of eating things not on my plan, is no longer going to make me feel like I've failed, so may as well keep eating that way. I just proved this new way of thinking to work this week. Lost 9 pounds in a month, went away for a long weekend and then had a few shopping issues etc and gained 4lbs back during just over a week of straying. Got back on the horse and I'm back to where I was before my slip.

My nutrition plan of choice is South Beach. Spark People and it's tools... especially the nutrition & fitness trackers as well as the recipe tool have really helped me out a LOT on this. I've been able to plan much healthier meals just by seeing the numbers on the tracker. I was having the hardest time for a bit making sure I got ENOUGH calories... imagine that, since if I entered a day's worth of food from BEFORE I started I'd probably bust the tracker haha. But now that I'm working Phase Two into my plan, I can eat a bigger variety of foods and raise the numbers to be where they should be.

So I've redone my goals and program. Although my tracker tells me that I can lose that 100 (now 91) pounds by Christmas of this year, I just don't want to set my expectations too high. I find my first two scale related goals are more realistic, and after that my goals are strictly NSV goals. Of course I may very well re-evaluate everything again before all is said and done.

Anyway, welcome to my page. Comments, friend requests, advice and all that are more than welcome =)
SparkFriends

SparkTeams

My Ticker:
Pounds lost: 29.0

Interact with BABYBLUESMOMMA





Recent Blogs:

Profile


Member Since: 1/9/2013

SparkPoints: 3,714

Fitness Minutes: 1,499

My Goals:
October 14, 2013

Well, had to redo the goals due to financial difficulties. Hard to low carb when all you can afford to eat for 2 weeks is pasta and ramen noodles :( So here's the new updated goal set.

1- ONEderland...again. To lose the 5 pounds to get there + the other 5 pounds to bring me to where I was before the bad patch. Total 10lbs (195). By Thanksgiving.

2- 175lbs. By spring 2014

3- 150lbs. By mid summer 2014

4- NSG (non scale goal)
Family pictures for my daughter's 5th birthday. With no special positioning to hide fat face and or body.

5- NSG - To be able to wear a pretty, normal sized, flattering outfit at Christmas dinner. Something in a single digit size. With no X's involved. And to happily pose for pictures at the dinner table without feeling self conscious.

6 and final- To ring in the new year, and maintain a healthy weight/bmi.

My Program:
Follow South Beach and get used to making it a way of life as opposed to a "diet" I'm doing pretty good so far as I automatically go for whole grains, low fat, sugar free. Unless I'm actually OUT to eat. But that's a once in a while treat, not too often.

To try my hardest to stay within my nutrition ranges as outlined on my SP tracker

To work more at fitness. Start walking when the weather is warmer. Get back on track with the Wii until then.

Personal Information:
Due to too many issues with blogging on Spark, I now keep a separate blog, and post links to my daily writing here. But here's the direct blog link.


http://babybluesmomma.blogspot.com/

Profile Image