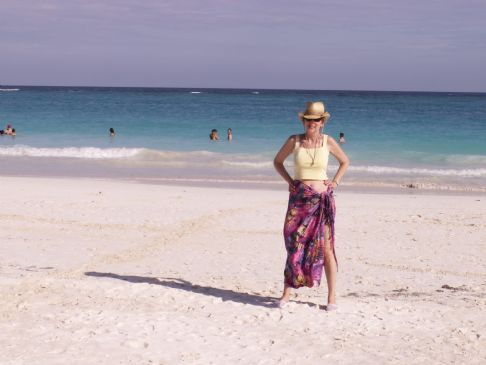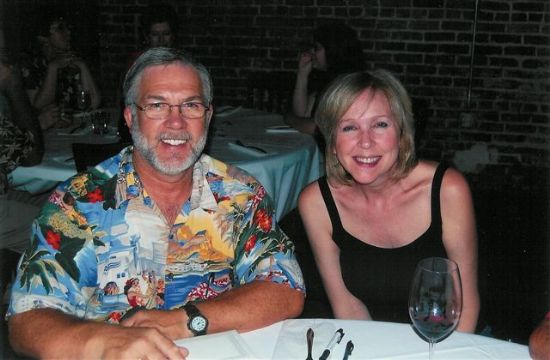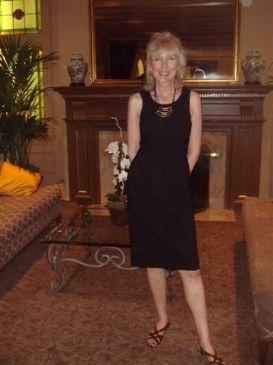 I have 20 pics in my gallery

Awards


BeachDreams
10/5/2013 The Adventure Continues

It's not an all or nothing thing. It's an on-going process--and I am going on. I'm staying with it, and moving in a good direction.

Since joining Spark and making my goals, I've always stayed below my first goal level--my old "drop dead" limit of 148. (When I went initially over that--by 5 lbs!--I joined Spark.) But I had realized that my old goal, my "drop-dead" limit, was not where I really should be. I went down to a good ...
10/5/2013 The Adventure Continues

It's not an all or nothing thing. It's an on-going process--and I am going on. I'm staying with it, and moving in a good direction.

Since joining Spark and making my goals, I've always stayed below my first goal level--my old "drop dead" limit of 148. (When I went initially over that--by 5 lbs!--I joined Spark.) But I had realized that my old goal, my "drop-dead" limit, was not where I really should be. I went down to a good level, and for a long time I stayed there.

But I now I'm 5 years out, and I was getting "loose". I was sneaking back up toward the old limit. Right up next to it, actually! And Christmas is coming, which would only compound the problem.

So. Again, it was enough.

I'm tracking, and PLANNING, and feeling back in control. Relearning old lessons of the need to focus on non--processed food, if weight loss--or even maintenance--is to be achieved. I plan for "off days", but will not let those take over like they threatened to do last time. And I'm working out, at a realistic sustainable level.

It's a lifelong commitment. But do not be discouraged. ALL of healthy life and healthy behavior is a lifelong commitment!!

Cheers!
Beachdreams
Deb

2/11/2012 New focus, new goals.

OK, my actual anniversary date--FOUR YEAR Anniversary!--is not till Thursday. But I'm refocusing TODAY!

Weight: My weight is still below my old "Drop dead" limit. But as before, I see again that that is not really an accurate limit!!

Measurements: I took my waist and hip measurements today. I'm 2 1/2 inches larger at the waist, and 1 1/2 larger at the hips than when I hit my initial goal, about 3 1/2 years ago. And it's true--I can see it, I can feel it, and I do not like it.

I have a goal: waist 27.5
weight: estimate 142 Goal weight based on the waist measurement.

I have a plan for success. It is:
* Jazzercise, 3 days a week
* Walking on treadmill or elliptical one other day (or more)
* Home exercises for core/belly 3-5 additional nights a week
* Tracking nutrition for weight loss.

It's fat that's got my waist bigger. I just have to acknowledge it. The problem is discovering just how far I have to go to flatten my belly and move my waist in.

Finally, I have to find a way to re-set my "drop dead" limit. That's got to change, or I'll scoot back up again.

I am going to measure every Saturday. Weight, and waist measurements. When I hit the right waist measurement, then that's the right weight.



12/28/2010 Preparing for the new year!

I can build on what I did in the past--but I can't rest in what I did in the past. Because now keeps happening!!

I'm building a new plan for 2011--and excited about it, too!



11/7/2010 Once again addressing the issue of "skinny fat". I've seen it before, tried before--even made some progress, now that I think about it--but I always go back, because strength training is just not my thing. But I have to find some kind that IS my thing, because the issue now is not fat, it's "skinny fat", the lack of muscle tone.

That's even why I went back up from my weight goal--I saw a picture and looked stick-like and horrid. So I guess this is going to be a lifelong re-focus--I have to work on muscles, consistently, just to stay ahead of looking dang near frail!!

And of course there's the on-going fight against sugar addiction-but I'm holding my own there. I suspect I'll never "overcome" it, just keep it within it's borders! But that works...so it's back to the dang muscles...




2/5/2010 Interesting. I made it through Christmas within my 'margin of error'...but having a dearly loved family member come for a prolonged visit changed things. She is overweight, and she did the cooking...and I let her 'splurges' also tempt me and lead me off track!! Not her fault--mine! But interesting to see how habits of those around you can so easily rub off.

Best reality kicker I know is tracking! So--I'm back to tracking till I hit goal again, and keep it there for two weeks.

We make progress, do well, find what sets us back, deal with that--it's life!! ;)



New Goals for Year Two: Facing the Giant!
Update 7/24/09 I had my fat/muscle ratio tested this week. The goal for women my age is 22-24%. I came in at 22.6%!! Wa-Hoo!!! When I started doing weights I could not do the 2 pound 'baby rattle' weights for a full set--and now I can use the 8 pounders!! What we do really DOES make a difference!
"Feeling strong now...! " ;)
2/22/09 (About the "Before" and "Almost there" pictures: I had them up for several hours--that is all I could take! Bathing suits really only work on the beach!! )

I had a weight loss goal when I began in Feb of 08--and the number of pounds I wanted to lose got larger as I went along. I met the goals, in time for my goal date, my son's wedding. And with some difficulty, but not too much, I have maintained it.

But at my one year Sparkaversary, I confronted that fact that I'm not where I want to be. I gave lip service to the need to build muscle--I even joined a gym--but I actually did nothing. Instead, I decided I needed to lose another 5 pounds, since my tummy was still 'wobbly'.

Then, in response to a suggestion from a team thread, I took some "almost there" pictures, to compare to my "before" pictures.

And THAT"S when REALITY hit--hard!!

I do not need to lose another pound. I will look like a piece of folded paper from the side. I need to tone up and get some muscle!!

And that's the plan. Weights. Building muscle tone. I have a specific time, plac, and a gym partner. I'm changing my sreak goals, and doing it. My husband cautions me it will take time. But I've been doing this plan for a year, and I'm ready for another challenge!! ;)

Deb

Intro--from Feb 08, and still true today!
My name's Deb, and I want to be at my healthiest weight so I can have even more fun--on vacations, at the beach, at my work, with my family--in all of my life, with all the people I love. I'm excited about how much I am learning.

I love my husband and (now grown!) kids, Bible studies, meditation, time with friends, reading and walking and our new puppy--who's almost fully grown since I first wrote this!

I didn't have a whole lot to lose when I started, but I did have more to lose than I first thought I did. I fought weight gain really hard, and yet, until I found Spark, I kept gaining a pound or two, every year--and more at Christmas... year after frustrating year!

I had several tentative weight goals as I started Spark, but oddly enough, I ended up at exactly the weight the Health Risk Apprasial folks said I needed to be, a year and a half ago. I was so mad at the time--I thought they were crazy, and insulting me. But they were right!

I am learning to listen to my body. When I eat healthy amounts of healthy food, and exercise in healthy ways, things feel right. Someday I want to maintain my goal weight without tracking everything--but right now, I can't do that. It's still hard to even imagine.

My goal now is to learn how to maintain, naturally and easily, to get stronger and build muscle, and have more stamina. And also--to explore new areas of my life, new goals I can reach that I never dreamed of before.

And the most fun goal--to look as good on the beach as my dear husband already thinks I do!! ;)
SparkFriends

SparkTeams

My Ticker:
current weight: 145.5

Interact with BEACHDREAMS







Recent Blogs:

Profile


Member Since: 2/16/2008

SparkPoints: 26,417

Fitness Minutes: 6,997

My Goals:
2012 goal: Waist 27.5
weight determined by waist measurement
2/11/12 waist 30




My son got married in July, so that was a nice point to aim for with my weight. And I'm glad I made it!

But my real long term goal is much bigger. I want to live till I die--richly, fully, with my whole heart, enjoying and sharing and delighting in all there is to love in our world.

And having my best, healthiest, most enjoyable body is part of that whole experience!

My Program:
I started by keeping a record of what I eat, even when it's awful! Now I'm loving recording my food, and also exercise, and I've added new goals in other areas of my life. And I'm learning to cook totally differently--I love that too!

I use the whole program, and the more I DO it--the more it works!

It's a never ending source of wonder to me--what we do MATTERS!!

Personal Information:
I'm mad for the beach, love to read, talk too much. God loves me anyway, and even uses me on occasion, which is grace and His glory!

Other Information:
My weight loss 'tip':

Don't try to just eat LESS of your normal food--it will NOT work.

EAT MORE OF THE HEALTHY THINGS YOU HAVEN'T EATEN BEFORE!

Eat MORE fresh fruit, more fresh veggies, more whole grains. The more fresh fruit and veggies I eat--clean, new, barely processed if processed at all--the more I lose. Period.


Profile Image