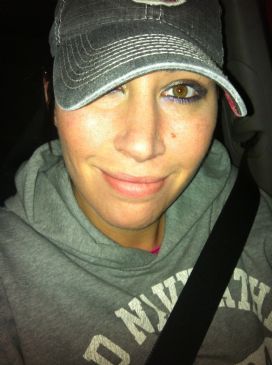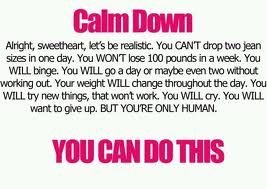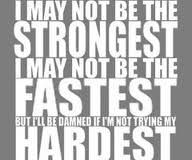 I have 12 pics in my gallery

Awards

Fit by 32...
Hi, I'm Shawn, a mother of two with a lifetime of weight issues. I am beginning this venture with hopes to lose around 80 lbs to get to a healthy weight so that I can be around to see my kids grow up. I also want to teach them the importance of healthy eating habits. I want to make sure that my children never have to go through what I did being overweight my entire life.


Weigh ins:
1/1/13 - :(:( 250 wtf
1/8/13 - 246 (-4)
1/13/13 - 244.6 (-1.4) (-5.4) ...
Hi, I'm Shawn, a mother of two with a lifetime of weight issues. I am beginning this venture with hopes to lose around 80 lbs to get to a healthy weight so that I can be around to see my kids grow up. I also want to teach them the importance of healthy eating habits. I want to make sure that my children never have to go through what I did being overweight my entire life.


Weigh ins:
1/1/13 - :(:( 250 wtf
1/8/13 - 246 (-4)
1/13/13 - 244.6 (-1.4) (-5.4)
1/20/13 - 244.6 (0) (-5.4)
1/27/13 - 241.8 (-2.8) (-8.2)
1/31/13 - 241.2 (-.6) (-8.8)
January Total = -8.8 lbs.
2/3/13 - 239.6 (-1.6) (-10.4)
2/10/13 - 239 (-.6) (-11)
2/17/13 - 237.2(-1.8) (-12.8)
2/24/13 - 234 (-3.2) (-16)
2/28/13 - 233.4 (-.6) (-16.6)
February Total= -7.8 lbs
YTD= -16.6
3/3/13 - 233.4 (0) (-16.6)
3/10/13 - 233.4(0)(-16.6)
3/17/13 - 231.9(-1.5)(-18.1)new scale
3/24/13 - 230.4(-1.5)(-19.6)
3/31/13 - 229.4(-1)(-20.6)
March Total= -4
YTD= -20.6
4/7/13 - 227.9 (-1.5) (-22.1)
4/14/13 - 229.9 (+2) (-20.1)
4/21/13 - 224.9 (-5) (-25.1)
4/28/13 - 224.5 (-.4) (-25.5)
4/30/13 - 223.5 (-1) (26.5)
April Total= -5.9
YTD= -26.5
5/5/13 - 222.9 (-.6) (-27.1)
5/12/13 - 222.5 (-.4) (-27.5)
5/19/13 -
5/26/13 -
5/31/13 -
May Total=
YTD=
6/2/13 -
6/9/13 -
6/16/13 -
6/23/13 -
6/30/13 -
June Total=
YTD=


Current Status:


SparkFriends

SparkTeams



My Ticker:
current weight: 219.4

Interact with BEANIES_MOM






Recent Blogs:

Profile


Member Since: 5/31/2012

SparkPoints: 14,526

Fitness Minutes: 10,181

My Goals:
Quit Smoking, be happier with myself, like who I see in the mirror.


Goals set in 5% increments
5% - 238 - DONE 2/17/13
10% - 225 - DONE 4/21/13
15% - 213
20% - 201
25% - 189
30% - 177

I'm 5'10" so 160-170 is my ultimate goal.


My Program:
Water, water, and more water.
stay within my spark range of 1200-1550

30 mins cardio 6 times a week.
ST 2 times a week for now.

February 2013- trying IF for the month and starting c25k

April 2013- IF/ketogenic diet

May 2013 - IF & calorie/carb cycling

5% Spring into Summer challenge -
Starting Weight May 11: 222.9
5% Goal (SW x .05=): 11.1
Goal Weight (SW - 5% goal=): 211.8


Week 1 May 18:
Week 2 May 25:
Week 3 June 1:
Week 4 June 8:
Week 5 June 15:
Week 6 June 22:
Week 7 June 29:
Week 8 Final Weigh In July 6 My Birthday!!!:

I have tried the all or nothing approach and failed so this time I am taking it slow.

Most of all stay MOTIVATED
I am DONE with excuses.

Personal Information:
From Pennsylvania been in South Carolina for years.



Other Information:
"Act as if everything you do makes a difference. It does." ~William James

Profile Image