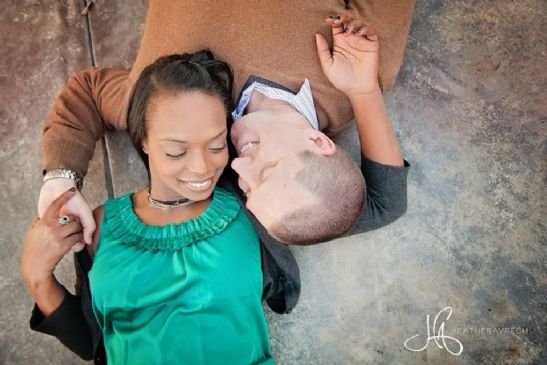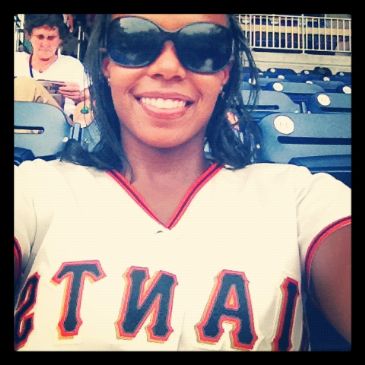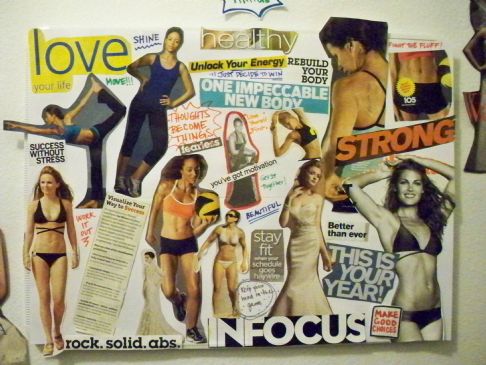 I have 23 pics in my gallery

Awards


"And though she be but little, she is fierce."
HI! I'm Erin, and I'm no stranger to the weight loss rollercoaster. I'm here because I've finally realized that I need to change from the inside out.

Here's a little of my story...

I've had body issues for far too long now. I can actually pinpoint the day, in 7th grade when I started hating my body because I didn't look the same as my thinner friends in shorts and a tank top. The dieting and self-loathing began then... and went on and on and on...

...
HI! I'm Erin, and I'm no stranger to the weight loss rollercoaster. I'm here because I've finally realized that I need to change from the inside out.

Here's a little of my story...

I've had body issues for far too long now. I can actually pinpoint the day, in 7th grade when I started hating my body because I didn't look the same as my thinner friends in shorts and a tank top. The dieting and self-loathing began then... and went on and on and on...

Throughout high school I played sports and managed to stay in great shape, but I still hated the way I looked. I made it through most of college at a normal weight and even managed to lose weight freshman year (shocker!) but then came junior year and happiness. I fell in love and got fat. I'm sure it's not THAT simple-- and I know there are so many reasons (including, but not limited to: laziness, stress, denial etc.) that lead to the weight gain. I managed to take off all the extra flub once, but I don't think I was mentally ready to accept the loss and maintenance, so I gained it all back PLUS ten pounds putting me at my all-time high of 172 lbs. oy.

Summer 2009: I got a wake up call in the form of pictures at a couple of my very good friends' weddings. I was mortified at how unhealthy/unhappy I looked in ALL the photos I was in. I have since vowed never to feel the way I felt about myself when I saw those photos. I dropped a little more than 30 lbs before my wedding in March (2010)... but have since been gaining and losing the same 15 lbs.

I'm ready to get OFF this rollercoaster and finally get to a healthy weight AND healthy body image. I've always thought my magic number is 120 lbs, but now my focus is on building muscle, burning fat and feeling good. As long as I can do those three things, and get to a healthy bmi, then I'm not really concerned with where I end up!

QUOTES THAT GET ME THROUGH:

"Go big or go home" --does anyone know who said this brilliance?

"It's not the size of the dog in the fight, it's the size of the fight in the dog" - Mark Twain

"If you're not actively involved in getting what you want, you don't really want it." -Peter McWilliams

"Mistakes are a fact of life, it's the response to the error that counts." -Nikki Giovanni

"Obstacles are those frightful things you see when you take your eyes off your goal." -Henry Ford

"Impossible is NOTHING." -Adidas

"Find another reason you want this besides just the number on the scale. That scale will be a fickle b*tch, so you need know that there is something else besides that scale that matters. What is it for you?" - Fellow Sparker, LADYBUG7157 "Tough Love'' blog

"Fortes fortuna adiuvat" (Translation: Fortune favors the brave) -Terence, Roman playwright

"For I know the plans I have for you, says the Lord.
They are plans for good and not for disaster, to give you a future and a hope." -Jeremiah 29:11

"Never, never, never quit." -Winston Churchill

"Nothing is impossible for the willing mind." -Jillian Michaels

"Discipline is the bridge between goals and accomplishment" -Jim Rohn

"Fall down seven times, stand up eight." -Chinese Proverb

"The answers we find are never what we had in mind/so we make it up as we go along." -Nine Days "If I am"

"The secret to success is to start from scratch and keep on scratching." -Dennis Green

"Progress, not perfection. Balance. Moderation. Happiness." -Fellow Sparkie, WE_PA12

"...I was born to run and built to last/you'll never see my feet 'cuz they move too fast..." -Jamiroquai "Canned Heat"

"Success is not final, failure is not fatal: it is the courage to continue that counts." -Winston Churchill

"Really great people make you feel that you, too, can become great." -Mark Twain (Exactly how I feel about all you Sparkies!)

"Trust steadily in God, hope unswervingly, love extravagantly." 1 Cor 13:13

"Knowledge is power, and power is change!" -Tony Horton, P90X

"But if you never try you'll never know/Just what you're worth" -Coldplay "Fix You"

"Live in the moment. BE present." -Fellow Sparkie, DOWNTOWN02

"You need sucky things in life to make you stronger!" -Vinny, 'Jersey Shore' (I know, right)

"Would you rather CRUMBLE or CONQUER?!" -Trainer Joey, 'I Used to be Fat' (can you tell I'm on an MTV kick lately?)

"OWN it, TRACK it, BURN it!" -fellow Sparkie, APIRLRAIN888

"Run when you can, walk if you have to, crawl if you must; just never give up. " Dean Karnazes

(ever-growing... more to come!)

*~*~*~*~*~*~*~*~*~*~*~*~*~*~*~*~*~*

Starting Measurements (9/15/09):
Weight: 172 lbs
Waist: 31 in
Hips: 44 in
Thigh: 27 in
BMI: 31.5

WEDDING Measurements (3/12/10):
Weight: 135 lbs
Waist: 25.5 in
Hips: 38.5 in
Thigh: 23.75 in
BMI: 24.7

^^Would love to get back there (and blow past it)^^

SparkFriends

SparkTeams

Interact with BELIEVER104






Recent Blogs:

Profile


Member Since: 9/15/2009

SparkPoints: 14,350

Fitness Minutes: 14,206

My Goals:
1) Enjoy being in pictures again.

2) Get some muscles!

3) Replace bad habits with GREAT habits.

4) Maintain a healthy lifestyle.

5) Become a SparkPeople Motivator!! And continue spreading the spark far and wide :)
DONE 8/21/12!!

More to come...

*~*~*~*~*~*~*~*~*~*~*

Current goals are to maintain a healthy pregnancy and delivery a healthy baby in June!

~*~*~*~*~*~*~*~*~*~*


My Program:
Whole foods, high protein, whole grain carbs, plenty of fresh fruits and veggies. 1400-1600 calories a day.

Oh, and lots of quality work outs...

jamie eason livefit trainer
T25
p90x
ST
tennis
jogging
long walks
yoga
the firm
turbo fire
jillian
jackie warner

and whatever else I can do to keep this body moving!

Height: 5'2"
HW: 172
GW: 120ish

Personal Information:
- I'm a 30-yr-old Libra (yeah, October babies!)

- I'm madly in love with my husband :)

- I reside in a lovely Maryland suburb in the DC area.

- I'm a kindergarten teacher, and I love what I do!

- BLTs are my kryptonite.

- I'm a work in progress, but I really do love my life and the people with whom I share it. Now, I just want to get healthy so I can enjoy this life as much, and for as long as possible :)

- Always looking for new Spark Friends!

Other Information:
"Dreams aren't perfect. They come true, not free." --Heard it on ep of one my favorite shows years ago... and it has really stuck with me.

Team{Willi} | teamwilli.com


Profile Image