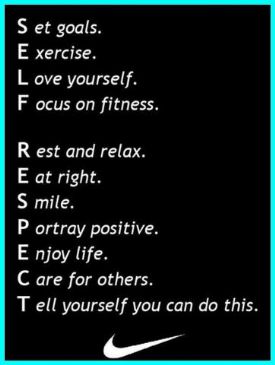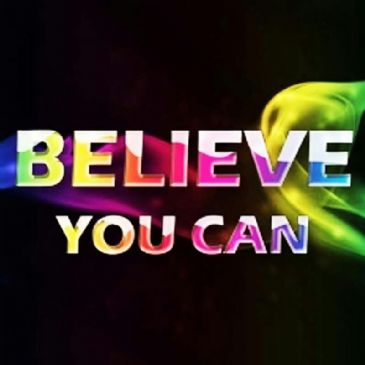 I have 19 pics in my gallery

Awards

2014 Is The Year of Learning!
Hi all!
This is my third year on SparkPeople. I have made some progress; but still have a ways to go.
This year my goals are: To learn to cook and eat healthier foods. Learn to step out of my comfort zone more. To exercise 5 days for at least 10 minutes a day. Drink 8+ glasses of water a day.
My daughters are my motavition!
I wanted to be a better role modle, for them. Want to feel strong and healthy and to feel good about myself.

In the last two ...
Hi all!
This is my third year on SparkPeople. I have made some progress; but still have a ways to go.
This year my goals are: To learn to cook and eat healthier foods. Learn to step out of my comfort zone more. To exercise 5 days for at least 10 minutes a day. Drink 8+ glasses of water a day.
My daughters are my motavition!
I wanted to be a better role modle, for them. Want to feel strong and healthy and to feel good about myself.

In the last two years: I have lose 38 pounds, dropped a couple of sizes. Learned that I feel better when I exercise. I have also noticed that when I exercise my moods are much better and I'm much more enjoyable to be around.
Also, there has been alot of struggles. It is aconstant struggle for me to exercise. It is hard for me, to exercise by myself, when no oneelse in my family is. So, I have to find something that I really enjoy doing, so I will do it by myself. Stress and mindless snacking, has also been a struggle.

I will Keep Pushing Forward and Never Give Up!

Thank you for taking the time to visit my page!

2013:. Darling husband, in the last year, has be come disable. This has been a BIG adjustment for us all. He went from working all the time, to not being able to do anything. This has been very STRESSFUL!! Recently, I have been struggling, with not giving up, when that all I feel like doing! I have to remember to make time for ME! Need to find a fitness class that I really enjoy, so I will get my fitness in. I have learned that I doJust have to Keep Pushing Forward!

In the last year I have began to see progress! Have learn that I feel better when I exercise and that my mood is better. Also, that I am much easier to get along with. My family can tell when I have not been exercising, and will tell me that I need to go and exercise.

I am begining to Believe that I am going to succeed in being able to get to a HEALTHY WEIGHT & TO FEEL HEALTHY! Believeing that I can make the choice that I need to, to be the Best that I can be.

BELIEVEIN IN ME!

This year My Goal is : Focus on making healthy choices. Eating more fruit and vegetables, and to weigh and measure my food.

Learning to make smart choices and changes.

Reasons I want to lose weight :

Most important is to be healthy, then is to have more engery and to be active. Also want to feel good about myself and to look good. Be at a healthy BMI

Have found that challenges, help to keep me accountable.

Goals: 1) Eat 3-5 freggie a day, 2) Drink 8 glasses of water, 3) Exercise 5 days a week, 4) HAVE FUN!, and 5) Be at a healthy BMI.

Exercise:

I'm going to walk daily for at least a mile and ST 3 times a week for at least 20 minutes. Going to get the Wii out and do it 3 days a week. Will continue to look for some fun way to get more exercise.

Diet:

Eating 1,200 - 1,500 calories a day. Meassure and weigh my food.

Will login to SP and leave comments, encouragment and support.

To start tracking food and fitness.

I'm excited about the challenge and so looking forward to it and learning from team mates,

I Can Do It! Have Fun!

SW:
5%:
GW:
SparkFriends

SparkTeams

My Ticker:
current weight: 190.5

| | | | |
| --- | --- | --- | --- |
| 190.5 | 177.875 | 165.25 | 152.625 |

140
Interact with BELIEVING-N-ME





Recent Blogs:

Profile


Member Since: 1/23/2011

SparkPoints: 50,027

Fitness Minutes: 19,508

My Goals:
GOALS FOR 2014

Learn to cook & eat healthier foods.

Exercise 5 days for at least 10 minutes.

Learn to step out of my comfort zone, more.

Drink 8+ glasses of water.

Lose 48 pounds ( 4 pounds a month)

Learn yoga






My Program:
Everything in moderation





Personal Information:
Married to the love of my life. Mom of two teenage daughters.
We have 2 dogs named Fred & Beasty, and a few farm animals





Other Information:
Starting weigh 223 in Jan. 2011

Buddy Walk: 11/3/12

4-H 5K: 4/27/13

Buddy Walk: 11/3/13

199 11/16/12 (1st time in 12 yrs. under 200) WooHoo!

2013 SW: 197.4
Oct. 6 CW: 184.4
Jan 1, 2014 184

Profile Image