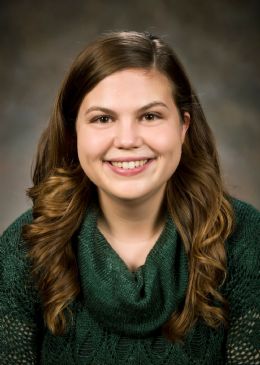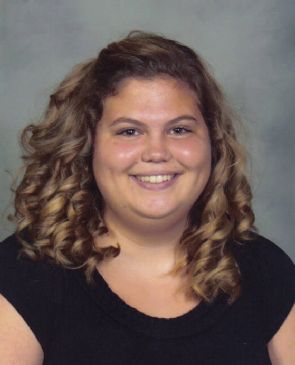 I have 42 pics in my gallery

Awards


A river cuts through a rock, not because of its power but its persistance.
Hi Everyone!

My name is Jan-Marie. My weight has always been an issue for me. I'm hoping to stay motivated by being actively involved in the Spark community. Knowing that people are willing to support me having never met me before is a really great feeling. Thanks in advance for your support.


-------2014------

179.0- 09/17/14
179.2- 09/10/14
176.0- 08/20/14
174.8- 08/13/14
173.6- 08/05/14 (End of Whole 30)
175.8- ...
Hi Everyone!

My name is Jan-Marie. My weight has always been an issue for me. I'm hoping to stay motivated by being actively involved in the Spark community. Knowing that people are willing to support me having never met me before is a really great feeling. Thanks in advance for your support.


-------2014------

179.0- 09/17/14
179.2- 09/10/14
176.0- 08/20/14
174.8- 08/13/14
173.6- 08/05/14 (End of Whole 30)
175.8- 07/30/14
178.0- 07/23/14
180.4- 07/16/14
191.2- 07/07/14 (start of Whole30)
181.6- 06/19/14
183.6- 06/11/14 (Thanks bachelorette party...)
180.8- 06/05/14
181.8- 05/28/14 (Memphis wins... NOW back on track!)
178.2- 05/21/14 (curse you wedding bloat!)
175.4- 05/14/14
176.4- 05/06/14
179.4- 04/29/14
178.0- 04/22/14
179.0- 04/15/14
179.4- 04/08/14
181.2- 04/01/14
183.4- 03/25/14
188.2- 03/18/14
185.4- 03/15/14
186.0- 03/08/14
184.6- 03/01/14
186.2- 02/22/14
188.2- 02/15/14 (Starting weight for BLC 21)
187.2- 02/10/14 (Moved home and parents' scale has always been heavier than my scale, but updating my weight regardless)
181.2- 02/01/14
181.6- 01/01/14

-------2013------
181.2- 12/16/13
176.8- 12/09/13
178.4- 12/02/13 (Whoa Thanksgiving Bloat)
175.8- 11/25/13
176.4- 11/18/13
178.2- 11/11/13
180.8- 11/04/13
182.4- 10/28/13
185.4- 10/21/13
184.2- 10/14/13
179.2- 10/07/13
181.6- 09/30/13
182.8- 09/23/13
179.6- 09/16/13
181.4- 09/09/13
181.2- 09/02/13
181.4- 08/26/13
183.2- 08/19/13
186.6- 08/12/13
188.6- 08/05/13
187.0- 07/29/13
189.0- 07/22/13
194.8- 07/08/13
192.8- 07/01/13
193.6- 06/24/13
192.8- 06/17/13
193.2- 06/10/13
198.8- 06/03/13 (what am I doing??)
194.0- 05/20/13
196.0- 05/13/13
194.2- 05/06/13
197.6- 04/29/13
195.2- 04/22/13
196.0- 04/15/13 (Stress of Graduation is really getting to me)
186.8- 03/18/13
189.4- 03/11/13 (Spring Break, actually got up to 193.6)
188.0- 03/04/13
187.0- 02/25/13
186.0- 02/18/13
187.8- 02/11/13
188.0- 02/04/13
187.0- 01/28/13
186.0- 01/21/13
187.6- 01/14/13
189.8- 01/07/13
-------2012-------
191.4- 12/31/12 (new scale)
180-188 -12/24/12 (at home, broken scale)
182.8- 12/17/12
185.8- 12/10/12
183.8- 12/03/12 (91 pounds down, 1 year anniversary)
186.8- 11/26/12
188.2- 11/19/12
189.6- 11/12/12
190.4- 11/05/12
189.2- 10/29/12
190.2- 10/22/12
191.0- 10/15/12
193.6- 10/08/12
191.0- 10/01/12
191.2- 09/24/12
193.4- 09/17/12
196.2- 09/10/12
193.6- 09/03/12
194.8- 08/27/12 (80 pounds lost)
196.6- 08/20/12
198.6- 08/13/12 ONEDERLAND!!! and 75 pounds lost
200.2- 08/06/12
202.8- 07/30/12(70 lbs lost)
205.8- 07/23/12
208.0- 07/16/12
209.0- 07/09/12
210.8- 07/02/12
213.6- 06/24/12
216.8- 06/17/12
214.6- 06/10/12 (60 lbs lost)
216.4- 06/03/12
218.0- 05/28/12
220.4- 05/21/12
221.8- 05/13/12
224.0- 05/06/12
224.8- 04/29/12 (50 lbs lost)
225.6- 04/22/12
228.2- 04/15/12
231.4- 04/08/12
234.8- 04/01/12 (40 lbs lost)
239.0- 03/25/12 (thanks a lot spring break)
234.8 - 03/18/12
237.4- 03/11/12
238.0- 03/03/12
240.4- 02/26/12
242.4- 02/19/12
242.6- 02/12/12
244.4- 02/05/12
246.6- 01/29/12
244.8- 01/22/12(30 lbs lost)
251.2- 01/15/12
251.8- 01/08/12
255.2- 01/02/12
-------2011-------
258.8- 12/27/11
259.2- 12/19/11
261.0- 12/12/11
264.8- 12/05/11 (10 lbs lost)
270.0- 11/28/11 (Joined Spark People 12/3)
Highest Weight EVER: 274.8


Current Status:


SparkFriends

SparkTeams



My Ticker:
current weight: 179.2

Interact with BOBCATGIRL76






Recent Blogs:

Profile


Member Since: 12/3/2011

SparkPoints: 30,013

Fitness Minutes: 10,764

My Goals:
My ultimate goal was originally 145, but I've decided 155 is more realistic, achievable, and maintainable for me.

I want to be happy and healthy and feel good about my body and myself.

I'm newly engaged (4-12-13) and I definitely know I don't want to have to buy a plus size wedding dress.

Mini Goals
[x] 265 (12/5/11)
[x] 259 (12/19/11)
[x] 249 (01/17/12)
[x] 239 (02/27/12)
[x] 229 (04/12/12)
[x] 219 (05/22/12)
[x] 209 (07/03/12)
[x] 199! (08/08/12)
[x] 189 (10/25/12)
[x] 179 (09/14/13)
[x] 175 100 pounds down! (11/21/13)
[ ] 169
[ ] 164 (healthy BMI)
[ ] 159
[ ] 155 GOAL WEIGHT

My Program:
Use the nutrition tracker every day.

Do cardio 3-4 times a week.

Drink at least 8 glasses of water a day.



Personal Information:
I'm a 24 year old grad recent college grad with a Master's in Educational Research and Evaluation. I'm from Ohio but I am a Bobcat NOT a Buckeye.

I'm 5'8" and started my journey at 274.8 pounds.

A healthy weight for me would be from 121-164 but I'm aiming for around 155.

I'm getting married to J.D., the love of my life, on November 15, 2014.

Races:

Active for ATCO 5K 3/3/12:
41:56

APhiO 5k 10/20/12:
32:20

Turkey Trot 5 miler 11/22/12: 52:05

Athens Half Marathon 4/14/13: 2:42:56

Janet Adducchio 5k 9/28/13: 33:30

Turkey Trot 5 Miler 11/28/13: 55:07

SICSA Raise Your Leg 5k
6/7/14: 33:11

Cheddar Challenge 5k
6/14/14: 32:17

5k in my Neighborhood 7/30/14: 29:22 !!!!

Other Information:
The secret of success is having the courage to begin in the first place.

I did then what I knew how to do. Now that I know better, I do better. - Maya Angelou

Here's my facebook page!

www.facebook.com/DiscoveringDimples

Profile Image