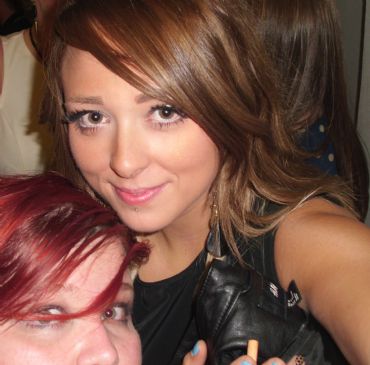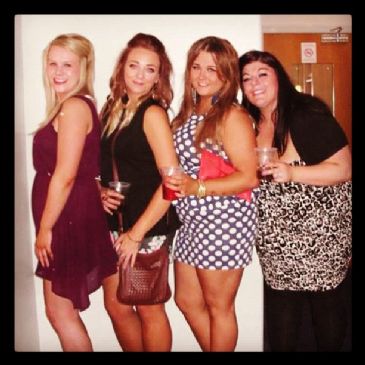 I have 35 pics in my gallery

Awards

''Unless You Puke, Faint or Die. Keep Going!...''
Helllloooooo sparkies,
I'm Abbie, 26 from Scotland.
Been on Spark for about 4 years now and last year, managed to get within 15lbs of my goal.
I then got pregnant and gained back everything...and then some!
Layla was born on the 28th June and I'm now ready to address my weight issues again. I'm low carbing, it's what almost got me to my goal last time and quite easily I should add (in comparison to years of trying to do it the low fat way that is).

Starting ...
Helllloooooo sparkies,
I'm Abbie, 26 from Scotland.
Been on Spark for about 4 years now and last year, managed to get within 15lbs of my goal.
I then got pregnant and gained back everything...and then some!
Layla was born on the 28th June and I'm now ready to address my weight issues again. I'm low carbing, it's what almost got me to my goal last time and quite easily I should add (in comparison to years of trying to do it the low fat way that is).

Starting weight: 231.6lbs YIKES!
Goal Weight: 160lbs

Goals:
I'd like to be in One-derland by Halloween! I know that sounds ridiculous...32lbs in ten weeks. But hey - go hard or go home!
I'm going to stick out induction for more than two weeks in a hope to give myself a good head start too!

Weigh Ins
08/19/13 - 231.6lbs - BMI 33.2
08/26/13 - 226.2lbs - BMI 32.5 (-5.4lbs)
09/02/13 - 222.4lbs - BMI 31.9 (-3.8lbs)
09/09/13 -
SparkFriends

SparkTeams



My Ticker:
current weight: 221.2

Interact with BUBBLES1987







Recent Blogs:

Profile


Member Since: 4/11/2010

SparkPoints: 7,628

Fitness Minutes: 1,935

My Goals:
208lbs by 10/09/13 (Out the Obese Range)

199lbs by 10/31/13 (Back in One-derland)

My Program:
Low Carb!

Personal Information:
Name: Abbie
D.O.B: July 18th 1987
From: Scotland
Starsign: Cancer
Starting BMI: 33.2
Starting Weight: 231.6lbs
Goal Weight: 160lbs

J'Adore:
~Buffy, The Vampire Diaries & Twilight (Yes, we've established that I appear to have a vampire fetish!)
~Jersey Shore (And any other trashy Reality TV show)
~Chocolate fudge cake
~Travelling!
~Justin Bieber (haha, I can't help it)
~Tennis (watching, not playing. Go Andy Murray!)
~Wentworth Miller...just wow.
~Coffee (Latte, Americano, Espresso, Mocha, Macchiato, GIMME!)

Je Deteste:
~Bad grammer (pet peeve!)
~Rudeness & unpleasant people...
~Avocado, Pesto, Raisins, Coriander, Salmon (Yuck!)
~Spiders
~Cheesecake...Yes, I'm a freak.
~Hot fruit (like in apple pie, etc) Yakkkk!


Other Information:
Im selfish, impatient and insecure.
I make mistakes.
I'm out of control and at times, hard to handle.
But if you can't handle me at my worst, you don't deserve me at my best.
-Marilyn Monroe

Profile Image