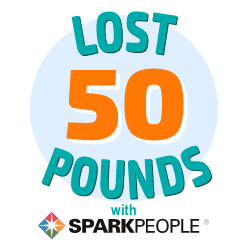 I have 14 pics in my gallery

Awards

''Unless You Puke, Faint or Die. Keep Going!...''
Hello everyone!

My name is Abbie and this is my journey to 160lbs.

I started (for the 100th time) in January 2015 at 243lbs.

I''m following Slimming World UK and hoping to lose 2lbs a week. My interim goal is to reach 175lbs for my birthday weekend at the end of July but I''d like to reach my overall goal of 160lbs by Xmas 2015.

I''m keeping an Instagram blog and posting a picture of everything I eat and everything weight-loss related - ...
Hello everyone!

My name is Abbie and this is my journey to 160lbs.

I started (for the 100th time) in January 2015 at 243lbs.

I''m following Slimming World UK and hoping to lose 2lbs a week. My interim goal is to reach 175lbs for my birthday weekend at the end of July but I''d like to reach my overall goal of 160lbs by Xmas 2015.

I''m keeping an Instagram blog and posting a picture of everything I eat and everything weight-loss related - follow me.... abbie.x.sw

Weigh Ins (since starting Slimming World)

2/10 - 232.0lb
2/17 - 224.5lb (-7.5lb)
2/24 - 221.0lb (-3.5lb)
3/03 - 219.5lb (-1.5lb)
3/10 - 218.0lb (-1.5lb)
3/17 - 214.5lb (-3.5lb)
3/24 - 211.0lb (-3.5lb)
3/31 - 209.5lb (-1.5lb)
4/07 - 207.0lb (-2.5lb)
4/14 - 205.0lb (-2.0lb)
4/21 - 203.5lb (-1.5lb)
4/28 - 201.0lb (-2.5lb)
5/05 - 200.5lb (-0.5lb)
5/12 - 198.5lb (-2.0lb) One''derland!
5/19 - 197.5lb (-1.0lb)
5/26 - 194.5lb (-3.0lb)
6/02 - 193.5lb (-1.0lb)
6/09 - 193.0lb (-0.5lb)
6/16 - 191.0lb (-2.0lb) 50lbs lighter! :)
SparkFriends

SparkTeams



My Ticker:
current weight: 184.0

Interact with BUBBLES1987







Recent Blogs:

Profile


Member Since: 4/11/2010

SparkPoints: 7,719

Fitness Minutes: 1,935

My Goals:
Mini Goal:

175lbs by Jul 25th 2015

Ultimate Goal:

160lbs by Dec 1st 2015

My Program:
Slimming World UK

Personal Information:
Name: Abbie
D.O.B: July 18th 1987
From: Scotland
Starsign: Cancer
Starting BMI: 34.5
Starting Weight: 242lbs
Goal Weight: 160lbs



Other Information:
Im selfish, impatient and insecure.
I make mistakes.
I'm out of control and at times, hard to handle.
But if you can't handle me at my worst, you don't deserve me at my best.
-Marilyn Monroe

Profile Image