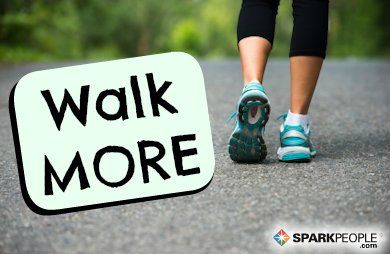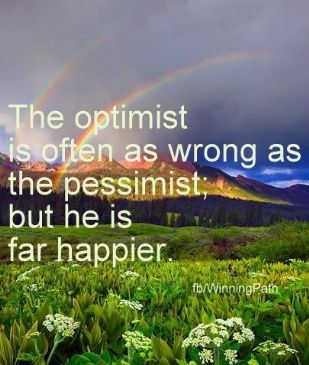 I have 50 pics in my gallery

Awards


Alkalizing cuisine; and clean, green, lean and serene in 2014!
Formerly: Carol_, FearlessLife, Carols_Journey

You know how we call those blessed (happy) who were steadfast [who endured]. You have heard of the endurance of Job, and you have seen the Lord's [purpose and how He richly blessed him in the] end, inasmuch as the Lord is full of pity and compassion and tenderness and mercy.
James 5:11 AMP

My new motto:
STRONG & FIRM PROV 31:17! AMP (Spirtually, mentally, physically)

"No one is judging you at ...
Formerly: Carol_, FearlessLife, Carols_Journey

You know how we call those blessed (happy) who were steadfast [who endured]. You have heard of the endurance of Job, and you have seen the Lord's [purpose and how He richly blessed him in the] end, inasmuch as the Lord is full of pity and compassion and tenderness and mercy.
James 5:11 AMP

My new motto:
STRONG & FIRM PROV 31:17! AMP (Spirtually, mentally, physically)

"No one is judging you at the gym. They are all silently cheering you on." —Coach Nicole

1 Thessalonians 4:4: "Each of you should know how to possess his own vessel in sanctification and honor."

"I'm on an epic adventure and it takes time, lot's of time."—Beth Donovan

Job 42:10 KJV And the LORD turned the captivity of Job, when he prayed for his friends: also the LORD gave Job twice as much as he had before.

"The brick walls are there for a reason. The brick walls are not there to keep us out. The brick walls are there to give us a chance to show how badly we want something. Because the brick walls are there to stop the people who don't want it badly enough. They're there to stop the other people."
— Randy Pausch, The Last Lecture

7 WORDS:
Advanced decision making.
Daily faithfulness.
Avoid compromise.

Advanced decision making. (Be proactively prepared, mentally and functionally.)
Daily faithfulness. (It's a Choice. Choose Life. Exercise integrity in the moment of decision.)
Avoid compromise. (Prioritize correctly; put first things first; don't allow life to re-prioritize when you have a choice in the matter.)

Self-discipline is simply remembering what you REALLY want.

"You become what you think about. Be very careful what you spend your days concentrating on." — Dave Ramsey

"Just remember to always try one more time." — Beth Donovan

Losing weight will NOT fix your life. Fix the problem, and the weight will take care of itself.

"Forgiveness is the key that unlocks the door of resentment and the handcuffs of hatred. It is a power that breaks the chains of bitterness and the shackles of selfishness." —Corrie ten Boom

"Forgiveness is an ACT of the WILL & the will can function regardless of the temperature of the heart." —Corrie ten Boom

"Your love in me is stronger than the hatred." —Corrie ten Boom

"To forgive is to set a prisoner free and to discover the prisoner was you." —Corrie ten Boom

BMI Classifications, rounded to nearest whole number:
Underweight: less than 19
Normal: 19-25
Overweight: 25-30
Obese: 31-35
Severely Obese: 36-40
Morbidly Obese: 41-49
Super Morbidly Obese: 50 or higher

Pedometer Steps Classifications
Sedentary: less than 5,000 steps per day
Low Active: .5,000-7,499 steps per day
Somewhat Active: 7,500-9,999 steps per day
Active: 10,000-12,500 steps per day
Highly Active: 12,501+ steps per day
Old Order Amish women with very low, 4% obesity:
14,000 steps/day

Cease doing evil (such as trashing our body His temple); LEARN to do well. Isa. 1:16-17

Walking is man's best medicine. — Hippocrates

We all want progress, but if you're on the wrong road, progress means doing an about-turn and walking back to the right road; in that case, the man who turns back soonest is the most progressive. — C. S. Lewis

PWED. I'm going to be wedded to PWED. Practice Wellness Every Day.

Move Your Feet Before You Eat.

Oscar Wilde once said, "Every little action of the common day makes or unmakes character." He was right. Start small. It turns out the little things are the biggest. — John Acuff

Pruning precedes growing. Pray first, then plan. — CarolFaithWalkr

In terms of days and moments lived, you'll never again be as young as you are right now, so spend this day, the youth of your future, in a way that deflects regret. Invest in yourself. Have some fun. Do something important. Love somebody extra. In one sense, you're just a kid, but a kid with enough years on her to know that every day is priceless." - Victoria Mora

"Broke is fixable. Broke isn't necessarily poor ("poor" is a state of mind, "broke" is not having money), but if you stay broke and don't do something about it, you're on your way to becoming poor…and that's a DANGEROUS place to be." - Stacy Myers

There is great POTENTIAL hiding in your fears. To name your fears is to DESTROY them.

"Happiness is not a station you arrive at, but a manner of traveling." — Margaret Lee Runbeck

"The Constitution is not an instrument for the government to restrain the people, it is an instrument for the people to restrain the government." — Patrick Henry

Be on guard. Stand firm in the faith. Be courageous. Be strong.
1 Corinthians 16:13, NLT

"I know it seems hard sometimes but remember one thing.
Through every dark night, there's a bright day after that.
So no matter how hard it gets, stick your chest out, keep your head up.... and handle it." Tupac Shakur

Now all glory to God, who is able, through his mighty power at work within us, to accomplish infinitely more than we might ask or think.
- Ephesians 3:20, NLT

"The brutal truth is: we are what we choose." — CarolFaithWalkr

"When you choose the behavior you choose the consequences." — Dr Phil

"Stop having a measuring rod for other people. There is always one more fact in every man's case about which we know nothing." — Oswald Chambers, My Utmost for His Highest

For we are God's masterpiece. He has created us anew in Christ Jesus, so we can do the good things he planned for us long ago.
— Ephesians 2:10, NLT

Romans 8:37: Yet in all, despite all, and amid ALL THESE DIFFICULTIES (tribulation, trouble, distress, persecution, hunger, famine, nakedness, danger, or a violent martyr's death, in 8:35), WE ARE MORE THAN CONQUERORS, WE OVERWHELMINGLY OVERCOME, WE ARE TRIUMPHANTLY VICTORIOUS, AND OVERWHELMING VICTORY IS OURS, due to and through Christ who loved us; and NOTHING shall separate us from His love (in 8:35).

Storms WILL come into our lives. Guaranteed. Life isn't about waiting for the storm to pass ... or moaning when the storm is predicted ... or asking 'why me' when the storm hits your house. Life is about learning to build your house on the Rock so it can withstand the beating of life's storms, instead of building your house on shifting sand. See Matthew 7:24-27, Jesus' parable of The Wise and Foolish Builders. For many years I've been a foolish builder. No more. To find out how build wisely, see the preceding in Matthew chapters 5, 6, & 7 where He spells out and tells you plainly how to be a Wise Builder. — CarolFaithWalkr

"Life BEGINS . . . at the end of your comfort zone." — Chris Powell

"Figure out what's good for you, then create a liking for it. You've got to work at living." — Jack La Lanne.

"Doing a little bit, is better than nothing."— Brenda Willis, overweight most of her adult life, lost 140+lbs on The Step Diet and has kept it off 7+ years.
www.youtube.com/watch?v=zqAItA-qsX4

"It cannot be emphasized too strongly or too often that this great nation was founded, not by religionists, but by Christians; not on religions, but on the Gospel of Jesus Christ." — Patrick Henry

"I deem myself fortunate in having the opportunity, at a stage of a long life drawing rapidly to its close, to bear at this place, the capital of our National Union, in the Hall of representatives of the North American people … to bear my solemn testimonial of reference and gratitude to that book of books, the Holy Bible … The Bible carries with it the history of the creation, the fall and redemption of man, and discloses to him, in the infant born at Bethlehem, the Legislator and Saviour of the world."
— John Quincy Adams, addressing the American Bible Society, which he chaired, Feb. 27, 1844

"Don't get discouraged if you've tried to make changes in the past and it didn't stick. Sometimes it takes a few tries, and you'll learn more about yourself each time."— SparkPeople

"If man makes it, don't eat it." — Jack La Lanne, 97

"You don't have to cook every night. Just eat real food." — Chef Thierry Rautureau

KEEP IMPROVING. Stress lowers your pH and makes you acidic, which requires your cells to hold onto fat. — CarolFaithWalkr

Be glad for all God is planning for you. Be patient in trouble, and always be prayerful. — Romans 12:12 NLT

Stress Mgmt Verse (repeat and meditate while deep breathing):
"In returning and rest you shall be saved; in quietness and confidence shall be your strength." — Isaiah 30:15

"If I want to look like someone who cares about her body, I have to act like someone who cares about her body." — ~Indygirl

"Most thin people are that way because they work for it." — Birdie Varnedore, M.D

"I have to limit the sedentary things that I do." — WCATAP

---------

What About Exercise? by Reinhard Engels, www.nosdiet.com:

Of course you should exercise. Diet can't substitute for exercise. You need to do both. If you're having trouble figuring out what exercise to do, consider walking. If you feel walking is too, well, pedestrian, get over it. Health-wise, it's the best long term exercise you can do, and the only consistently useful or interesting one. If you need more color, you'll get plenty using my homemade exercise device as a supplement.

The No S Diet is about eating in MODERATION. If you can lose significant weight without exercise, you're not eating moderately -- you're eating immoderately LITTLE. That's not sustainable or good.

Don't look at your problem as being too heavy. Look at your problem as two behavioral problems 1) eating too much 2) moving too little. Both of these need to be solved. Solving just one "too much" isn't a real solution.

I know people hate to be told they ought to exercise, but I really think coming at it from these two directions makes it much easier, because you don't have to do THAT much from either. You don't need 3 hour workouts. Try 14 minutes.
----------

"I walk slowly but I never walk backwards." - Abraham Lincoln

"Finish each day and be done with it. You have done what you could. Some blunders and absurdities no doubt crept in; forget them as soon as you can. Tomorrow is a new day; begin it well and serenely and with too high a spirit to be cumbered with your old nonsense." — Ralph Waldo Emerson

"People often say that motivation doesn't last. Well, neither does bathing - that's why we recommend it daily."— Zig Ziglar

"Take the first step in faith. You don't have to see the whole staircase, just take the first step." — Dr. Martin Luther King, Jr.

"When you reach the end of your rope, tie a knot in it and hang on." — Thomas Jefferson

"The only thing that has to be finished by next Tuesday is next Monday." — Jennifer Yane

"Great spirits have always encountered violent opposition from mediocre minds." — Einstein

"All truth goes through three stages. First it is ridiculed. Then it is violently opposed. Finally, it is accepted as self-evident. Facts are stubborn, and refusal to accept them does not avoid their inexorable effects-the tragic consequences are now upon us" ~Hellen Keller.

"Most men can seldom accept even the simplest and most obvious truth if it would oblige them to admit the falsity of conclusions which they have delighted in explaining to colleagues, have proudly taught to others, and have woven thread by thread into the fabric of their lives." ~ Tolstoy

Hosea 4:6 (NIV): "My people are destroyed from lack of knowledge. Because you have rejected knowledge, I also reject you as my priests; because you have ignored the law of your God, I also will ignore your children."

"Differences are not intended to separate, to alienate. We are different precisely in order to realize our need of one another." ~Desmond Tutu
SparkFriends

SparkTeams



My Ticker:
Pounds lost: 4.0

Interact with CAROLFAITHWALKR





Recent Blogs:

Profile


Member Since: 12/5/2009

Personal Information:
Gym Schedule Notes to Self:
Mon 0730 arms
Mon 0800 legs
Mon 0930 shoulders
Mon 1000 back
Mon 1130 Curves
Tue noon Curves
Tue 0030 chest
Tue 1300 back
Tue 1530 arms
Tue 1400 legs
Tue 1700 Curves
Wed 1300 shoulders
Wed 1330 Curves
Wed 1400 arms
Wed 1430 legs
Wed 1530 back
Wed 1730 Curves
Wed 1800 chest
Thu 1300 Curves
Thu 1330 arms
Thu 1400 legs
Thu 1500 back
Thu 1600 chest
Thu 1830 Curves
Fri 0630 chest
Fri 0800 Curves
Fri 0830 shoulders
Fri 1030 Curves
Fri 1100 arms
Fri 1130 legs

Profile Image