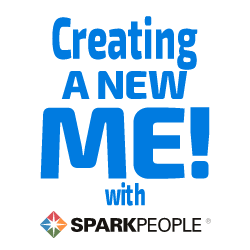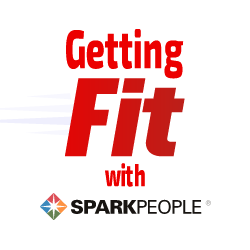 I have 6 pics in my gallery

Awards

Strong Body, Strong Mind
"To Thine Own Self Be True"

"Adversity is the diamond dust Heaven polishes its jewels with." -Thomas Carlyle

"Today was fun. Today is done. Tomorrow is another one." -Dr. Seuss

". . .people who have no hopes are easy to control." -G'mork, "Neverending Story"

I joined SparkPeople a while ago, but it never really stuck. I'd be good for a while, making all sorts of drastic changes all at once and then, SURPRISE! I lost my motivation and went ...
"To Thine Own Self Be True"

"Adversity is the diamond dust Heaven polishes its jewels with." -Thomas Carlyle

"Today was fun. Today is done. Tomorrow is another one." -Dr. Seuss

". . .people who have no hopes are easy to control." -G'mork, "Neverending Story"

I joined SparkPeople a while ago, but it never really stuck. I'd be good for a while, making all sorts of drastic changes all at once and then, SURPRISE! I lost my motivation and went back to my old ways. This time, I'm tired of disliking my body and tired of hearing myself complain about it, especially when it's absolutely in my own power to change. I want to gradually change what I'm doing, paying attention to what works and doesn't work for ME and adjusting accordingly. It's easy to be hard on yourself, so I'm going to challenge myself to give myself a break when needed and NOT beat myself up about things. There's really no point. I don't respond to negative reinforcement, so why do that?

The other day, I realized that I could have fifty-plus years ahead of me. What's the point in rushing to make all sorts of changes to my diet/activity level when I have time to make them gradually and make them lifelong habits versus something I do for a month or two at a time, tops?

Thanks for reading, and good luck on your own journey!

+++

Measurements:

Weight: 169.4 - 11/7/2013 (172 - 10/7/2013, 171.4 - 8/7/2013, 161.2 - 12/28/2012, 164.4 - 10/20/2012, 167* - 9/28/2012, 162 - 8/29/2012, 165 - 7/16/2012, 169 - 6/17/2012, 171 - 6/4/2012, 175 - 5/19/2012, 180 - 4/23/12, 191 - 3/13/2012, 198 - 1/18/2012) -28.6

Waist: 30.25 - 10/7/2013 (31 - 8/7/2013, 28.25 - 12/28/2012, 28.75 - 10/29/2012, 29 - 9/28/2012, 29.25 - 8/29/2012, 29.75 - 7/20/2012, 30.5 - 6/21/2012, 30.5 - 6/12/2012, 30.5 - 5/22/2012, 31.25 - 4/23/12, 32 - 4/11/2012, 33 - 3/26/2012, 34 - 3/12/2012) = -3.75

Hips: 41.5 - 11/7/2013 (42.25 - 10/7/2013, 42.25 - 8/7/2013, 39.75, 40 - 10/29/2012, 40.5 - 9/28/2012, 40.75 - 8/29/2012, 41 - 7/20/2012, 42 - 6/21/2012, 42.5 6/12/2012, 43 - 5/22/2012, 44 - 4/23/12, 44 - 4/11/2012, 45.25 - 3/26/2012, 46 - 3/12/2012) -4.5

Thigh: 25.5 - 11/7/2013 (25.75 - 10/7/2013, 26 - 8/7/2013, 24.75 - 10/29/2012, 25 - 9/28/2012, 25 - 8/29/2012, 25.5 - 7/20/2012, 26 - 6/21/2012, 26.5 - 5/22/2012, 27.25 4/11/12, 28 - 3/12/2012) -2.5

Calf: 15.25 - 10/6/2013 (15.5 8/7/2013, 15 - 10/29/2012, 15.5 - 9/28/2012, 15.5 - 8/29/2012, 15.75 - 7/20/2012, 15.75 - 6/21/2012, 16 - 5/22/2012, 16 - 4/11/2012, 15.75 - 3/12/2012) -.5

Upper Arm: 12 - 10/7/2013 (12.5 - 8/7/2013 (11.75 - 12/28/2012, 12 - 9/28/2012, 12.25 - 8/29/2012, 12.5 - 7/20/2012, 12.5 - 6/21/2012 (13 - 5/22/12, 13 - 4/11/2012, 13.75 - 3/12/2012) -1.75

Hip-to-waist ratio: .71 - 10/7/2013 (.74 - 8/7/2013, .7 - 12/28/2012, .73 - 9/28/2012, .71 - 8/29/2012, .73 - 7/20/2012, .71 - 6/12/2012, .70 - 5/22/2012, .70 - 4/23/12, .73 - 4/11/2012, 0.73 - 3/26/2012, 0.74 3/12/2012)

Total inches lost as of 11/7/2013: 13 (10/7/2013: 12.25, 8/7/2013: 10.25, 12/28/2012: 18, 10/29/2012: 17, 9/28/2012: 15.5, 8.29/2012: 14.75, 7/20/2012: 13, 6/21/2012: 10.75, 6/12/2012: 9.25, 5/22/2012: 8.75, 4/23/2012: 6.25)

*Switched scales 9/28/2012. The new one says 3-5 pounds heavier than the one I was using as my "official" weigh in scale.

+++

Running Motivation:

http://flintland.blogspot.com/2012/05/he
y-fat-girl.html
SparkFriends

SparkTeams



My Ticker:
Pounds lost: 7.8


Recent Blogs:

Profile


Member Since: 5/24/2007

SparkPoints: 43,083

Fitness Minutes: 46,862

My Goals:
I'm not sure what my goal weight is. Probably around 155-145 or so. What I'd like most is to tone up and become a healthier person all around than worry so much about the actual number on the scale.

+Exercise: Cardio three times a week (minimum) plus two to three sessions of strength training per week. I want this to become a habit. Consistency with exercising has been one of my biggest hurdles, and I'd like to change that. (Pretty much got this! Now I'd like to see 5-6 days a week. Now it's more like 4 days a week. -Oct 2013)

+Incorporate more vegan cooking into my diet. I don't plan on becoming totally vegan or even a vegetarian, but I do want to eat more plant-based meals. I already eat meat sparingly, but I'd like to eat LOCALLY produced animal products when I do consume them. (I'm almost 100% vegan now. -Oct. 2013)

+Don't skip meals and have small snacks when needed. This is something I can be bad about, and it winds up causing me to overeat later.

Profile Image