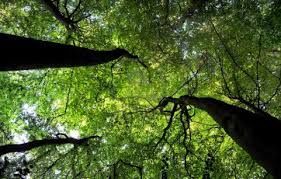 I have 47 pics in my gallery

Awards

Keep it very simple
* "Size matters not. Look at me. Judge me by my size, do you? Hmm? Hmm. And well you should not. For my ally is the Force, and a powerful ally it is. Life creates it, makes it grow. Its energy surrounds us and binds us. Luminous beings are we, not this crude matter. You must feel the Force around you.
~YODA in Star Wars

* "Seek not outside yourself. (...) it is given you to know the truth, and not to seek for it outside yourself."
~ A Course In Miracles, T29.VII.1:1 ...
* "Size matters not. Look at me. Judge me by my size, do you? Hmm? Hmm. And well you should not. For my ally is the Force, and a powerful ally it is. Life creates it, makes it grow. Its energy surrounds us and binds us. Luminous beings are we, not this crude matter. You must feel the Force around you.
~YODA in Star Wars

* "Seek not outside yourself. (...) it is given you to know the truth, and not to seek for it outside yourself."
~ A Course In Miracles, T29.VII.1:1

* "You're only given one little spark of madness. You mustn't lose it."
~Robin Williams

* "Your task is to reflect Peace. That's all there is to it at the bottom line."
~ Raj at www.pointofperfection.com

* "We look insane to those who are insane."
~ Yogi Bhajan in 'The Master's Touch', p. 207.

* "It is sometimes an appropriate response to reality to go insane."
~ Philip K. Dick, VALIS

* "God is simple. Everything else is complex."
~Paramahansa Yogananda

* * *
Doing '100 Days of Weight Loss' by Linda Spangle and enjoying it. I became the leader of the '100 days' team, wanting to create a place where those reading the book and doing the lessons can share their experiences. Looking forward to meeting friends there and being of service to them.


* * *
My name is Christina. Before, I was here at SP as 'ChristinaSP'.

I'm 48 and live in the Netherlands, I'm Dutch. It means that when you feel my expressions are 'funny' or you don't really get me, it could be because English is not my mother tongue. It could ALSO be because I AM funny, of course! ;)

When I was a 24 year old university student I got hospitalized with psychosis. So far in my life I went through three severe psychotic episodes. Back in my twenties I got told that I would not be able to work, have children, maintain a lasting love relationship and that I would need meds and psychiatric help all of my life. Fortunately, none of these 'predictions' turned out to be true. (Though I don't have children).

Over the years I turned away, be it only through great effort, from the ideas psychiatry expresses about 'mental illness'. Developing myself and finding more inner peace and stability meant I had no more 'symptoms' and no longer needed medications.
My belief now is that people who get psychotic are sensitive people who grew up in an environment that allowed no room for that sensitivity. Going through traumatic experiences, later on in life psychosis can develop. Not medications are the answer, but finding inner peace, learning better social skills, and developing good self care are what matters if one is to heal from "mental illness", as I see it. Practicing the principles expressed in the book 'A Course In Miracles' has been an important healing tool to me.

I now work part time as a massage therapist and health counselor, I teach classes and write articles about healing from psychosis, and I teach classes in the use of touch as a means to relax.

* * *

* "I think it pisses God off if you walk by the color purple in a field somewhere and don't notice it. People think pleasing God is all God cares about. But any fool living in the world can see it always trying to please us back."
― Alice Walker, The Color Purple

* "Our limited mind is our enemy and our unlimited mind is our best friend. When you become a slave of the mind, it will limit you. When you use it, it will bring you the whole universe."
- Yogi Bhajan

* Spiritual power is (only) the power to surrender.

~ Anonymous

* "Eating is a peaceful conversation between our bodies and what's on our plate."
~ Isabel Foxen Duke

* "Feeding ourselves regularly and adequately is the best cure".
and: " Interrupting the cycle ANYWHERE is useful."
~ Oolala53

* "Losing weight didn't lead to happiness. Choosing happiness is what leads to weight loss."
Sparkmember Pixie-licious

*
Normalizing my eating pattern is more important now than weight loss.
(Christina)

*
My idea is that binge eaters are too focused on food. Counting calories and restricting food choices makes them MORE focused on food, not less. It will not help to normalize one's (disturbed) relationship with food.

*
Rumi: 'If you can't go to sleep':
http://www.youtube.com/watch?v=QAUquX-cW
r4&list=RD02N3Fg3RwcJUI

*

Eat ENOUGH - not 'less'

*
30 minutes of
BIKING = 276 cal. burned
WALKING (4.6 km/h) = 147 cal. burned
SWIMMING = 492 cal. burned
DANCING (disco type) = 271

10 minutes of
BIKING = 92 cal. burned
WALKING (4.6 km/h) = 49 cal. burned
DANCING (disco type) = 90
YOGA = 16

BASIC FOOD PLAN

BREAKFAST
Green smoothie
Oats with soy milk, rice milk or yoghurt, nuts and fruit and cinnamon

LUNCH:
Salad with beans, leafy greens, vegetables and dressing
1 or 2 sliced of spelt bread with butter and cheese or peanut butter or spread

Snack: green smoothie, fruit, carrot, soup, slice of bread, handfull of nuts

SUPPER
Optional: vegetable soup and/or salad
Potatoes or rice / other grains, cooked vegetables, vegetarian product or tofu or cheese or eggs.

Chickory coffee with (soy or regular) milk
Optional: fruit or yoghurt with fruit and some oats



Current Status:


SparkFriends

SparkTeams



My Ticker:
68 Days since: Day 1 of ''''''''''''''''100 days''''''''''''''''


Recent Blogs:

Profile


Member Since: 5/29/2013

SparkPoints: 8,171

Fitness Minutes: 9,157

My Goals:
Inner peace
Good self care
To be healthy
To have a healthy weight

I'm doing '100 Days' by Linda Spangle - no sugar and minimum of 30 days of exercise daily for 100 days. Started October 1st, 2013.




My Program:
1. FOOD
'Simple rules':
1 * Have 4 or 5 moments of eating per day, no more unless I'm truly physically hungry.
2 * Basically, eat when hungry, stop when full / satisfied.
3 * Chew and taste well, try to enjoy the food.
4 * Cut out sugar or have only very limited portions of it (three bites maximum).

I have a food plan with lots of vegetables and fruit and with nuts and beans, inspred by "Eat to Live".

2. REST
* Nap or reiki treatment most days
* Be in bed on time.

3. EXERCISE
* 40 minutes or more 6x a week of walking or biking.
* yoga 3x a week or more


Personal Information:
Starting weight 93 kg =205 lbs.
Goal weight: 70 kg = 154 lbs
To lose: 23 kg = 50.7 lbs



Other Information:
I'm interested in A Course in Miracles, Healing, Massage, Yoga, Reading, Dancing, Music.
My favorite books about food and health are Eat to Live, books by Geneen Roth and Harvey Diamond.

Profile Image