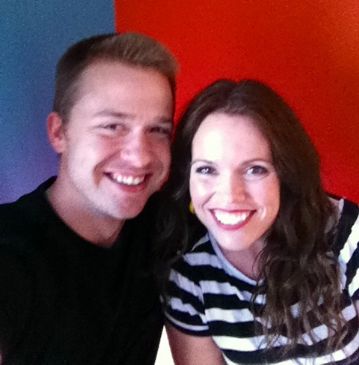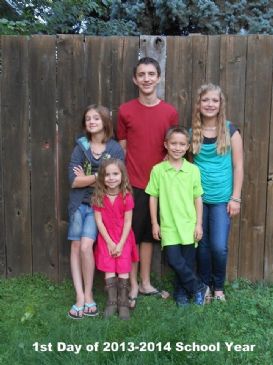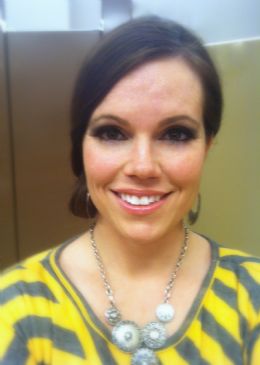 I have 8 pics in my gallery

Awards

High on life, and down in inches & pounds.
Welcome! I'm Kami - 35 year old busy mother of 5 kids ages 6-15. I have been married for 156years to my best friend Phil.

Jan 2012 - I found myself Severely depressed, 40+ pound over weight, which on my 4'11" frame is obese. I was literally in the Obese BMI category, and it weighed me down emotionally, spiritually, and physically. It took a few starts and stops throughout 2012, but in Jan 2013 I was ready for real change.

I am on round 4 of a 10 WEEK MMA ...
Welcome! I'm Kami - 35 year old busy mother of 5 kids ages 6-15. I have been married for 156years to my best friend Phil.

Jan 2012 - I found myself Severely depressed, 40+ pound over weight, which on my 4'11" frame is obese. I was literally in the Obese BMI category, and it weighed me down emotionally, spiritually, and physically. It took a few starts and stops throughout 2012, but in Jan 2013 I was ready for real change.

I am on round 4 of a 10 WEEK MMA bootcamp. - I have found myself again. I like who I am, and I am excited about who I will become. This round of bootcamp I am stepping it up a notch. I am pushing myself harder, and I am adding heavier weights. I am concentrating more on my form and the end results than whether I am first or last.

Everyone has to start somewhere, and Spark-people has the tools to be successful. So welcome to the new you, and thank you for allowing me to be a part of your Life-Changing-Journey.

God Bless. ~ Kami
SparkFriends

SparkTeams



My Ticker:
current weight: 118.0


Recent Blogs:

Profile


Member Since: 7/23/2005

SparkPoints: 12,622

Fitness Minutes: 11,208

My Goals:
1. Feel good about myself and have energy.
Reached - 4/13

2. Get my BMI into the normal range.
Reached - 6/13

3. Fit into a size 3 ~
Reached - 6/13
I am currently in a size 1/2 in Womens Hurray!!!!!

4. Lose 35 lbs
Progress - down 32 lbs so far


Mini Goal Progress
-------------------
#1 Lose 5 lbs - 2-6-12
#2 Lose 10 lbs - 3-5-12
#3 Lose 15 lbs - 5-7-12
#4 Lose 20 lb 3-27-13
#5 Lose 25 lb -4-29-13
#6 Lose 30 lbs- 7-11-13
#7 Lose 35 lbs -

Go From a size 14 - 3
EXCEEDED MY GOAL!!!

1- size 11/12 - 2- 1-12
2- size 9/10 - 1-01-13
3- size 7/8 - 3-01-13
4- size 5/6 - 4-04-13
5- size 3/4 - 6-01-13
6- size 1/2 - 7-30-13
7- size 0 -
Goal is by 3-13




My Program:
I am doing a 80/20 Paleo Diet. I feel amazing

M-W-F - MMA Bootcamp

Drink a lot of water, get enough sleep.

Personal Information:
I am a 35 year old Mom of 5. I finally love myself.

So this is for me and no one else.

Other Information:
My favorite author is David Eddings, though I am a sucker for a good romance. I love romantic comedies, I avoid dramas since I have way to much of that in my real life, and they usually make me cry. I don't cry pretty. :)



Profile Image