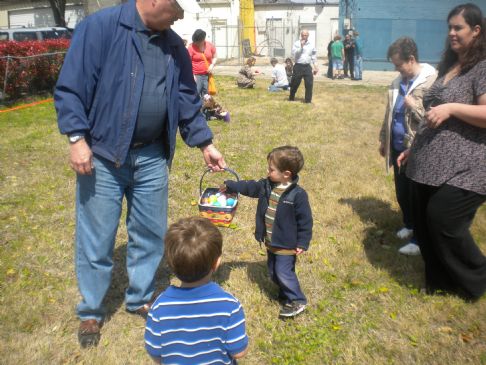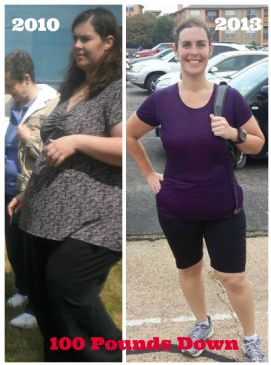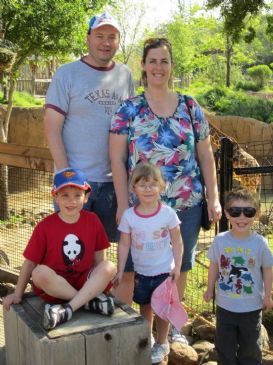 I have 25 pics in my gallery

Awards

That's it! I'm taking control of my life!
Hi everyone! I am Michelle. I am 37 years old, have a wonderful husband, and 2 beautiful children. I have tried to lose weight a number of times before. This time I hope is the last time. I really want to lose weight so that I can see my children grow up. I don't want them growing up either without a mom at all or without a mom who can be active with them. I also don't want to be the big mommy.

My ultimate goal is to be around 160lbs. From my starting point that is a goal of 122 ...
Hi everyone! I am Michelle. I am 37 years old, have a wonderful husband, and 2 beautiful children. I have tried to lose weight a number of times before. This time I hope is the last time. I really want to lose weight so that I can see my children grow up. I don't want them growing up either without a mom at all or without a mom who can be active with them. I also don't want to be the big mommy.

My ultimate goal is to be around 160lbs. From my starting point that is a goal of 122 lbs weight loss. That is a lot. I plan on just taking thing in stages. Every 10 lbs will be a victory. I'll also be looking for those NSV (non-scale victories) like fitting into old cloths, fitting into seats at movie theaters easier, being able to go down the slide at the park more comfortably, etc... I think the NSVs are more important to me than the actual scale is. But to have those NSVs the scale does need to go down.

As far as exercise goals go, I am currently training for a half marathon. I will be participating in the Dallas Running Club half marathon in November 2011. I will also be participating in the Dallas White Rock Lake half marathon (the actual half marathon that I'm training for). I have a HUGE Disney fan. I want to do the Walt Disney World Half Marathon in January 2013. I wish I could do it in 2012 but I won't be able to afford it in 2012 so it has to wait until 2013.

Update 1/8/2012:
I have now completed 2 half marathon races. I am signed up to the Hot Chocolate 15k in February and the Dallas Rock N Roll half marathon in March. I am considering doing a half in April but have not signed up for one yet. I am going to be signing up for the WDW Half Marathon 2013 as soon as that opens up. I am also going to do the Disneyland Tinkerbell half marathon in 2013 as well. Woohoo! This time around with the half marathon training I am going to be a pace leader for the 3hr group. It's going to be a good season!

Update 2/15/2012:
I created a facebook page documenting my weight loss journey. Check it out if you have a chance!

https://www.facebook.com/JourneyToANewMe

Update 4/15/2013:
I have now participated in 7 half marathons. This past January I did both the Walt Disney World Half Marathon and Disneyland Tinkerbell half marathon. Those are my all time favorite races EVER!!! So much fun! Right now I am taking a short break from running. I am concentrating on my nutrition because I gained some weight back in the later part of 2012 and need to get that off again. I started kickboxing again last week and hope to start running again on a more regular basis very soon. I do have plans for a couple of half marathons later in the year.

Update 4/28/2014:
I have now completed 13 half marathons!!!!!! My most recent one was the Nashville Country Music Half Marathon (part of the Rock N Roll series). I am also a TRIATHLETE!!!! Woohoo!!! I completed my first ever Triathlon on 4/13/14. Super challenging but super worth it!

****************************************
SparkFriends

SparkTeams



My Ticker:
Pounds lost: 64.4


Recent Blogs:

Profile


Member Since: 1/26/2007

SparkPoints: 49,863

Fitness Minutes: 44,810

My Goals:
My large goal is to lose another 130 lbs. In the short term I've been celebrating every 10 lb lose.

SW: 284
Breaking 200: 6/21/2013
100 Pounds Gone: 9/28/2013
Breaking 175:
Hitting Goal at 150/160:

My Program:
I track all of my food and exercise here on SparkPeople.

I try to vary my workouts so that I do not get bored. Right now I am walking, jogging, workout DVDs, Elliptical Trainer, Kickboxing, Wii, Kinect, and personal training.

Personal Information:
My name is Michelle and I live in the great state of Texas. I have 1 terrific husband, 1 beautiful little boy, and 1 beautiful baby girl. They are both the loves of my life!

Profile Image