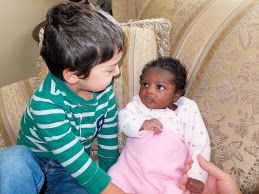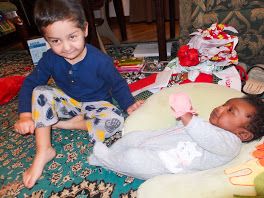 I have 18 pics in my gallery

Awards

Connie's Sparks
The words of wisdom just keep on coming to me through email. I'd like to share this one with all of you:

"We are what we repeatedly do. Excellence, then, is not an act, but a habit." – Aristotle
What do you want to be? Practice doing that every day and you'll eventually be there.


Just read this and found it helpful:
"If we have been selfish, unselfishness should atone; if we have wronged, we should right; if we have hurt, we should heal; if we have ...
The words of wisdom just keep on coming to me through email. I'd like to share this one with all of you:

"We are what we repeatedly do. Excellence, then, is not an act, but a habit." – Aristotle
What do you want to be? Practice doing that every day and you'll eventually be there.


Just read this and found it helpful:
"If we have been selfish, unselfishness should atone; if we have wronged, we should right; if we have hurt, we should heal; if we have taken unjustly, we should restore; if we have been unfair, we should become just. Every possible reparation should be made. If confession of regret for the wrong and for our inability to set it right be the maximum of our power let us at least do that. A quick atonement sometimes almost effaces the memory. If foolish pride stands in our way we are aggravating the first mistake by a new one. Some people's mistakes are never born singly—they come in litters"

Facing the Mistakes of Life from The Crown of Individuality 1909
William George Jordan

Motivational quotes:
"If you think twice before speaking once, you will speak twice the better for it." Wm. Penn

"Therefore, the main "enemy" of motivation is the tendency to see yourself as the hapless victim of forces (or urges) over which you have no control."

Getting slimmer and healthier by the minute...

**Getting in shape:** (a work in progress)

+Complete my 28-Day Spark Plan...
COMPLETE and ongoing...

+Stop Overeating! Stay within my calorie range...

+Return to my 2009 Sweatsuit to Swimsuit status... working on it...!

+Reduce the measurements around my neck and my belly...

+Feel a lot better! YES AND WORKING TO RETRIEVE THAT WONDERFUL FEELING!

+Get better every day! (I've no place to go but up)


THIS MAKES SENSE TO ME...
***Slump-Be-Gone***
"So, I'm yet to be the runner I aspire to be BUT I'm a better runner than I've ever been.

I don't have a flat tummy BUT I've discovered my collar bones.

I don't always order the healthiest thing on the menu BUT I no longer make my choices blind.

I'm not going to be on the cover of a magazine BUT I'm starting to think that maybe I look good in certain clothes.

I don't always roll out of bed and throw on my sneakers BUT my sneakers are not collecting dust.

I haven't developed an ego BUT I am proud!"
MCANIRLINH




SparkFriends

SparkTeams



My Ticker:
current weight: 145.0

Interact with CONNIECOOLCHICK







Recent Blogs:

Profile


Member Since: 12/13/2007

SparkPoints: 38,228

Fitness Minutes: 34,679

My Goals:
Maintain my weight

Participating in Spark Team Challenges

Increase energy and feel good



My Program:
Tracking my food

Tracking my physical activities

Planning ahead each week to schedule work-outs and meals so that they help me reach my goals

Personal Information:
I live on Maryland's Eastern Shore, which is very rural compared to the central, metropolitan part of the state. In fact, we just built our dream house on a farm (someone else does the actual tilling, etc.)

I AM A GRANDPARENT FOR THE FIRST TIME THANKS TO AIDEN THOMAS BARNETT (born April 27, 2011)

I am an avid fan of the Baltimore Orioles. . I like music and dancing and reading and working out and being with family & friends.

Other Information:
The Harry Potter books are my favorite read...
add The Hunger Games to that...

Profile Image