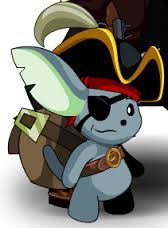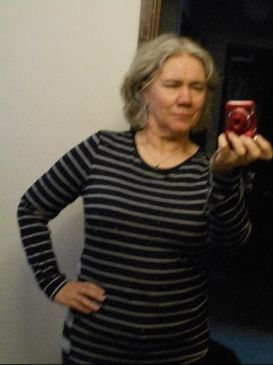 I have 49 pics in my gallery

Awards


ELAINE'S PAGE : Just Do It!
.•*¨) .•*´¨ ) ¸.•*¨) -:¦:- Thank you for visiting my Spark Page ♥.•*¨) .•*´¨ )

¸.•*¨) -:¦:- "Decide what you want, decide what you are willing to exchange for it. Establish your priorities and go to work." ~H. L. Hunt

Thank you also to all my Spark friends that have helped me through the "good, bad and the ugly" parts of learning to adapt to a new routine, and new eating habits!. It is not an easy journey, but a very doable one, we just have to keep positive ...
.•*¨) .•*´¨ ) ¸.•*¨) -:¦:- Thank you for visiting my Spark Page ♥.•*¨) .•*´¨ )

¸.•*¨) -:¦:- "Decide what you want, decide what you are willing to exchange for it. Establish your priorities and go to work." ~H. L. Hunt

Thank you also to all my Spark friends that have helped me through the "good, bad and the ugly" parts of learning to adapt to a new routine, and new eating habits!. It is not an easy journey, but a very doable one, we just have to keep positive and determined!

I Have been on Spark for 4 years now, lost 30 lbs and then gained it back,( I know I hear the groans!) All is not lost, I learned some valuable lessons along the way, I know stress and boredom, are my main culprits, that's when the desire to gorge comes on full force, Spark is teaching me how to control these traits,( not easily broken), but hey, I am making progress. I have lost 5 of the regained pounds, so it is working. I am having some major problems with my knee, so this has slowed me down exercise wise, but I still manage to get in a few strenth exercises daily, plus a wee bit of cardio. When our new pool opens, I will be heading for there! I will not let these obstacles stop me, I will just work around them, and do what I can do, the thing is to keep the momentum going..never lose sight of the prize..a healthier body, more energy, and a great outlook on life!!

So the New Year will be something I look forward to, I will use my new found skills, and forge ahead! Keep tabs on me, because I am going places!

We should wake up every day with the realization that this is it, that there's only one shot at this life and we can either enjoy the ride and live it to its fullest and to our highest potential or we can stay the way we are!

Think about how different life could be if you stopped emphasizing the end, the fix or getting there, and began enjoying each step of the way. If one moment was as good as the next. If the goal in life was not to fix yourself but to transform yourself. Here, after all, is a miracle; you are already on the journey. You already know and already have everything you need to continue. Relax, breathe, be kind to yourself and everyone else. Oh, there's one more thing; enjoy the Ride

"When you are consistent in your healthy habits, magic is happening in your body and mind, even if the scale isn't moving."



The Serenity Prayer for Weight Loss


God grant me the Serenity
To Make good food Choices;
Courage to turn away from baked goods;
And energy to exercise daily.
Living Healthy one day at a time;
Enjoying my Journey;
Accepting that the road to Wellness can be hard;
Taking the tools of better eating out into the World
As I should, free from the bad habits of the past;
Trusting that making wise decisions today will pay off tomorrow;
If I Surrender to my Will
I will not beat myself up in this Life and the Next
But I will remember that this is a life long Journey;
A Journey that is well Worth every Pound Lost.

****************************************
**********************************

STARTING OVER

When you've worked so hard on your goals today.
And you fought to win a victory each day.
But one more time you went astray – start over!

If you've started out in pursuit of your goal
And you've really tried with your heart and your soul,
But somehow things got out of control – start over!

When you've tried your best to do what you should
And you thought this time that you surely would
But once again you didn't do good – start over!

When you tried so hard to yourself to be true
And do the things that you know you should do
But once again you failed to come through – start over!

When the road to success seems much too long
And each temptation was oh so strong
And once again you gave into wrong – start over!

When you've told your friends what you planned to do
And trusted THEM to help you through
But soon discovered it's all up to you – start over!

When you know you must be physically fit
But your hope seems gone and you're stuck in a pit
That's not the time for you to quit – start over!

When the week seems long and the successes few
And you are feeling very blue
Remember TOMMOROW is just for you! – start over!

To start again means a victory's been won
And starting over again means a race well won
And starting over again proves it can be done
So don't just sit there – start over!

Author Unknown



Weight loss is a journey – tackle it in stages.
Some may get there very quick, whilst others may take ages.
Weight loss is a journey, some take the stopping train,
And they get off at the station, and then get back on again.
While other lucky people seem to travel by express,
With no apparent effort, each week they weigh in less.
For some of us the journey, too often seems uphill.
We never seem to get that far, struggle though we will.
Weight loss is a journey – anyone can go
But as you travel on your way there's something you should know.
Losing weight's a journey that different for everyone,
Some are happy to stroll along while others need to run.
If you want to complete this journey, then forget about the rest.
Each of you must travel the way that suits you best.
As long as you believe it, you WILL get there some day,
And so what does it matter if you've gone the pretty way?
Weight loss is a journey, that certainly is true,
And each of you must travel in the way that best suits YOU.
You'll make much better progress if you go at your own pace.
'Cos weight loss is a journey – and NEVER is a race






* a little note*..hubby has joined me in the quest for a healthier me...see it does rub off lol! ♪♫•*SmileS♥¸¸.•*¨*•ϗ
5;♪

¨ ) ..•*¨) -:¦:-
(. ;.•"Remember, we all stumble, every one of us. That's why it's a comfort to go hand in hand." .♥ SPARKPEOPLE♥.•*¨) .•*´¨ ) ¸.•*¨) -:¦:-

(¸.•´(•*¨.HUGS♥.•*¨) -:¦:- ♥ ELAINE ♥-:¦:-


Your life today is the result of your attitudes and choices in the past. Your life tomorrow will be the result of your attitudes and the choices you make today.


♥ ▬ ▬ ▬ ♥ ▬ ▬ ♥ ▬ ▬ ▬ ♥ ▬▬ ♥ ▬ ▬ ♥ ▬ ▬ ▬ ♥ ▬ ▬ ♥
Be conscious of your choices and responsible for your actions!
♥ ▬ ▬ ▬ ♥ ▬ ▬ ♥ ▬ ▬ ▬ ♥ ▬▬ ♥ ▬ ▬ ♥ ▬ ▬ ▬ ♥ ▬ ▬ ♥
♥ ▬ ▬ ▬ ♥ ▬ ▬ ♥ ▬ ▬ ▬ ♥ ▬▬ ♥ ▬ ▬ ♥ ▬ ▬ ▬ ♥ ▬ ▬ ♥
Be conscious of your choices and responsible for your actions!
♥ ▬ ▬ ▬ ♥ ▬ ▬ ♥ ▬ ▬ ▬ ♥ ▬▬ ♥ ▬ ▬ ♥ ▬ ▬ ▬ ♥ ▬ ▬ ♥


Don't Quit

When you've eaten too much and you can't write it down,

And you feel like the biggest failure in town.

When you want to give up just because you gave in,

and forget all about being healthy and thin.

So What! You went over your points a bit,

It's your next move that counts...So don't you quit!

It's a moment of truth, it's an attitude change.

It's learning the skills to get back in your range.

It's telling yourself, "You've done great up till now.

You can take on this challenge and beat it somehow."

It's part of your journey toward reaching your goal.

You're still gonna make it, just stay in control.

To stumble and fall is not a disgrace,

if you summon the will to get back in the race.

But, often the struggler's, when loosing their grip,

Just throw in the towel and continue to slip.

And learn too late when the damage is done,

that the race wasn't over...they still could have won.

Lifestyle change can be awkward and slow,

but facing each challenge will help you grow.

Success is failure turned inside out,

the silver tint in a cloud of doubt.

When you're pushing to the brink, just refuse to submit,

If you bite it, you write it....But don't you quit!

- Author Unknown


Believe in Yourself,
and Remember that
Anything Is Possible

Believe in what makes you feel good.
Believe in what makes you happy.
Believe in the dreams you've always wanted to come true,
and give them every chance to.

Life holds no promises
as to what will come your way.
You must search for your own ideals
and work towards reaching them.

Life makes no guarantees as to what you'll have.
It just gives you time to make choices
and to take chances
and to discover whatever secrets might come your way.

If you are willing to take the opportunities you are given
and utilize the abilities you have,
you will constantly fill your life
with special moments and unforgettable times.

No one knows the mysteries of life or its ultimate meaning,
but for those who are willing
to believe in their dreams and in themselves,
life is a precious gift in which anything is possible.

Dena DiIaconi





























www.t-tapp.com/try/

I should show myself the kindness I show to others.
I should show myself the forgiveness I show to others.
I should be as polite to myself as I am to others.
I should respect myself as I do anybody else.
I should recognize my achievements as I see other peoples.






THE 4-DAY ATTITUDE DIET!

Just follow this "4-Day Attitude Diet", focusing on a different skill each day. And repeat the cycle until you've built an invincible attitude. It works!

Positive Attitude Diet Day 1: Fill your mind with positives.

Instead of living your life on autopilot, letting any and all thoughts come into your mind, consciously feed your mind positive input. Do this on the first day of every week, and do it throughout the day. Read inspirational books; listen to uplifting music, or call an upbeat person. And by all means, avoid the cynics and gripers.

Keep a journal and write down 50 wonderful things that happen to you on Day 1. Include even small things... like finding a quarter on the sidewalk... or a stranger greeting you with a cheerful "good morning." After awhile, you'll realize that most of the things that happen in your life are positive.

Positive Attitude Diet Day 2: Affirm yourself.

To build a positive attitude you must remind yourself of past victories. Congratulate yourself on the good you have done and will do. And refuse to let any self-doubt enter your mind. Just tell yourself over and over, "I am filled with confidence, and I am competent."

And when you make a mistake, learn the lesson in that mistake and laugh at yourself. In fact people who can't laugh at themselves are not only more negative, but they're also more susceptible to cancer, stroke, and heart disease. So laugh... and affirm the fact you're learning and growing.

Of course you may have some doubts about yourself. But on day 2, literally, consciously feed yourself with positive affirmations. As boxing champ Sugar Ray Robinson said, "To be a champ, you have to believe in yourself when nobody else will." And Dolly Parton added, "I'm not offended by all the dumb blonde jokes because I know that I'm not dumb... and I also know that I'm not blonde."

Positive Attitude Diet Day 3: Think only good things about people.

Don't allow ill thoughts to enter your mind. Look for something you like in everyone you meet. One person might have a great smile, and another one might be extremely dedicated to his work. You can always find something you like.

Of course, you may think this a rather Pollyannaish activity... especially if you're working with some very difficult people. No problem. Simply see these people as giving you an opportunity to learn patience and practice assertiveness. That's something you can like.

Positive Attitude Diet Day 4: Speak only positive words.

In order to build and maintain a positive attitude, you must speak hopefully about everything -- your job, your customers, your manager, your employees, your children, your health, and your future. Go out of your way to talk optimistically about everything.

You may have to talk yourself out of uttering negative words. If, for instance, the man at the front of the company cafeteria line seems to be holding up everyone else, you'll be tempted to make a snide remark to the person next to you. Don't do it. Instead, say, "It's kind of nice not to rush every single minute of the day."

When you have a positive attitude, you refuse to use a loser's language. If you talk like a loser, you'll end up losing. As George Schultz, the former U.S. Secretary of State said, "The minute you start talking about what you're going to do if you lose, you have lost."

And Now The Challenge: Start Building a Positive Attitude Today.

Nothing... absolutely nothing... contributes more to your success than your attitude. The good news is you can have a powerful, positive attitude... if you get on the 4-Day Attitude Diet. I've seen it work for thousands. Now it's your turn.






BE POSITIVE....NOT NEGATIVE...TAKE CONTROL!


By Changing Your Thinking,
You change your beliefs;

When you change your beliefs,
You change your expectations;

When you change your expectations,
You change your attitude;

When you change your attitude,
You change your behavior;

When you change your behavior,
You change your performance;

When you change your performance;
You Change Your Life!





It is better to love what you do and find occasional fault than to never live happy at all. The entire motive for becoming a success is to experience joy and self-satisfaction as you advance. If you continue striving towards the things you are passionate about, you will eventually find what you are looking for.


(¸.•´(•*¨♥.•*¨) -:¦:- ♥ ♥-:¦:- (¸.•´(•*¨♥.•*¨) -:¦:- ♥ ♥-:¦:- (¸.•´(•*¨.♥.•*¨)

Be conscious of your choices and responsible for your actions!


(¸.•´(•*¨♥.•*¨) -:¦:- ♥ ♥-:¦:- (¸.•´(•*¨♥.•*¨) -:¦:- ♥ ♥-:¦:- (¸.•´(•*¨.♥.


To Achieve Your Dreams Remember your ABC's :::

(A)void negative sources, people, places, things and habits.
(B)elieve in yourself.
(C)onsider things from every angle.
(D)on't give up and don't give in.
(E)njoy life today, yesterday is gone and tomorrow may never come.
(F)amily and friends are hidden treasures, seek them and enjoy their riches.
(G)ive more than you planned to.
(H)ang on to your dreams.
(I)nore those who try to discourage you.
(J)ust do it!
(K)eep trying no matter how hard it seems, it will get easier.
(L)ove yourself first and most.
(M)ake it happen.
(N)ever lie, cheat or steal, always strike a fair deal.
(O)pen your eyes and see things as they really are.
(P)ractice makes perfect.
(Q)uitters never win and winners never quit.
(R)ead study and learn about everything important in your life.
(S)top procrastinating.
(T)ake control of your own destiny.
(U)nderstand yourself in order to better understand others.
(V)isualize it.
(W)ant it more than anything.
(X)cellerate your efforts.
(Y)ou are unique of all God's creations nothing can replace you.
(Z)ero in on your target and go for it!

(¸.•´(•*¨♥.•*¨) -:¦:- ♥ ♥-:¦:- (¸.•´(•*¨♥.•*¨) -:¦:- ♥ ♥-:¦:- (¸.•´(•*¨.♥.•*¨)


No action is more fascinating than the
action of self-transformation. Nothing on
earth can compare with its drama or its
value.
(¸.•´(•*¨♥.•*¨) -:¦:- ♥ ♥-:¦:- (¸.•´(•*¨♥.•*¨) -:¦:- ♥ ♥-:¦:- (¸.•´(•*¨.♥.•*¨)


ARE YOU A WINNER?

WINNERS take chances. Like everyone else, they fear failing, but they refuse to let fear control them.

WINNERS don't give up. When life gets rough, they hang in until the going gets better.

WINNERS are flexible. They realize there is more than one way and are willing to try others.

WINNERS know they are not perfect. They respect their weaknesses while making the most of their strengths.

WINNERS fall but they don't stay down. They stubbornly refuse to let a fall keep them from climbing.

WINNERS don't blame fate for their failures nor luck for their success.

WINNERS accept responsibility for their lives.

WINNERS are positive thinkers who see good in all things.
From the ordinary, they make the extraordinary.

WINNERS believe in the path they have chosen, even when it's hard, even when others can't see where they are going.

WINNERS are patient. They know a goal is only worthy as the effort that is required to achieve .

This is borrowed from another Spark Member, it motivates me, so will read it daily!

(¸.•´(•*¨♥.•*¨) -:¦:- ♥ ♥-:¦:- (¸.•´(•*¨♥.•*¨) -:¦:- ♥ ♥-:¦:- (¸.•´(•*¨.♥.•*¨)



Happy birthday to you... ..♫♪░H░A░P
9617;P░Y░ ♫♪♫♪░B░
;I░R░T░H░D`
17;A░Y░TO YOU! ♫♪
Happy Birthday ...♪♫•*¨*•.¸¸ ¸¸.•*¨*•♫♪to You♪♫•*¨*•.¸¸ ¸¸.•*¨*•♫♪...Happy
Birthday♪♫•*¨*•.¸¸ ¸¸.•*¨*•♫♪to You ...Happy Birthday ♪♫•*¨*•.¸¸ ¸¸.•*¨*•♫♪ Dear Patsy….♪♫•*¨*•.¸¸ ¸¸.•*¨*•♫♪ Happy Birthday ...♪♫•*¨*•.¸¸¸¸.•*¨*•
♫♪to You ♪♫•*¨*•.¸¸ ¸¸.•*¨*•♫♪ ✿...( ◠‿◠)

















Current Status:


SparkFriends

SparkTeams

My Ticker:
Pounds lost: 10.5


Recent Blogs:

Profile


Member Since: 9/5/2008

SparkPoints: 118,676

Fitness Minutes: 92,157

My Goals:
My goal is to be down 50 lbs by January, 2015



I Want to feel healthy again, be able to tie my shoes without losing my breath!



I want to feel good about myself!



I want to shop for smaller clothes, better styles to choose from!

My Program:
My Agenda on a daily basis:

1: Exercise at least 30 min a day, more if possible.Log exercises daily

2: Plan my meals, and log them, keep in Range as closely as possible

3: Drink at least 6-8 glasses of water daily

4: Post to team on a daily bases

5: Keep Spark Buddy informed, on a weekly basis as to how I'm doing.

6: I am hoping for a 1 lb loss each week!





Personal Information:
Hello my name is Elaine , I'm 69 years old, married with four children, and 9 grand kids, and 1 great grandchild!

Other Information:
I'm an avid gardener, like to cook, Love having company, I read daily, do crosswords, play scrabble. I'm a big movie buff! I love to dance,and listen to music!

)Elaine ..•*¨) -:¦:-

(. ;.•.♥



¨ ) ..•*¨) -:¦:-

Profile Image