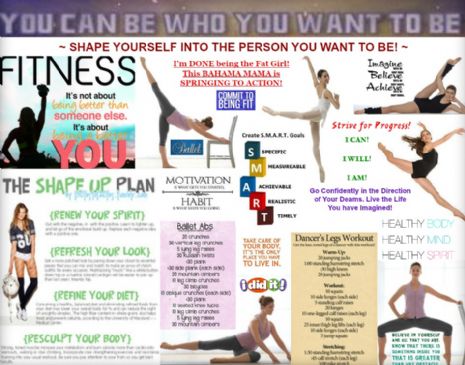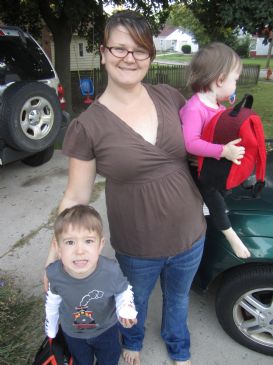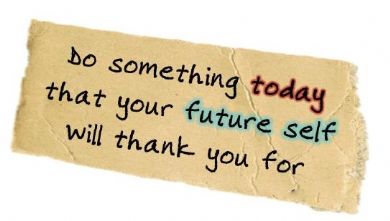 I have 42 pics in my gallery

Awards


WELCOME and BLESSINGS!
DONE being the Fat Girl! JOIN ME and let's flourish in the month of May! May our sparks shine in positive thoughts! May our spirits soar to prosperous feelings! May our goals blossom with effective action! May our promising results lead to gala success!

M = Maintain focus on each goal with commitment and follow-through!
A = Always strive for a combined mind, body and soul balance!
Y = You CAN Do It! You WILL Succeed! You ARE a Spark WINNER!

Get Motivated! ...
DONE being the Fat Girl! JOIN ME and let's flourish in the month of May! May our sparks shine in positive thoughts! May our spirits soar to prosperous feelings! May our goals blossom with effective action! May our promising results lead to gala success!

M = Maintain focus on each goal with commitment and follow-through!
A = Always strive for a combined mind, body and soul balance!
Y = You CAN Do It! You WILL Succeed! You ARE a Spark WINNER!

Get Motivated! Keep Focused! Be Productive! Make Progress! Expect Results!

Promote healthy nutrition! Expand fitness activities! Thrive for emotional wellness! Achieve optimum health! TOGETHER, We CAN and WILL turn our May goals into extraordinary results! Have a Sparktacular day!

You are among an SP friend. You are NEVER alone in this journey of ours or any obstacle that you may face. I am right by your side, embracing you in friendship, support and hugs.


*~* Monika *~*

*~* *~* *~* *~* *~* *~* *~* *~* *~* *~* *~* *~* *~* *~* *~* *~* *~* *~* *~* *~*

The 3 Cfs of life; Choice, Chance, Change. You must make the Choice to take the Chance if you want anything to Change.

*~* *~* *~* *~* *~* *~* *~* *~* *~* *~* *~* *~* *~* *~* *~* *~* *~* *~* *~* *~*

Indian Serenity Prayer

God, grant me the serenity of eagles wings,
the faith & courage to fly to new heights,
and the wisdom to rely on Your spirit to carry me there.

*~* *~* *~* *~* *~* *~* *~* *~* *~* *~* *~* *~* *~* *~* *~* *~* *~* *~* *~* *~*

The Five W's Of Life:

1. WHO you are is what makes you special. Do not change for anyone;
2. WHAT lies ahead will always be a mystery. Do not be afraid to explore;
3. WHEN life pushes you over, you push back harder;
4. WHERE there are choices to make, make the one you won't regret;
5. WHY things happen will never be certain. Take it in stride and move forward.

*~* *~* *~* *~* *~* *~* *~* *~* *~* *~* *~* *~* *~* *~* *~* *~* *~* *~* *~* *~*

~ Fill your thoughts with I CAN = Positive capabilities! Pursue your actions with I WILL= Consistent effectiveness! Fulfill your goals with I AM = Improvement results of yourself and in your life!

*~* *~* *~* *~* *~* *~* *~* *~* *~* *~* *~* *~* *~* *~* *~* *~* *~* *~* *~* *~*

~ A CAN DO positive attitude is the key to Success! Choose! Explore! Journey! Live the Life You Imagined! Say "YES" to I CAN! I WILL! I AM!

*~* *~* *~* *~* *~* *~* *~* *~* *~* *~* *~* *~* *~* *~* *~* *~* *~* *~* *~* *~*

~ Everyday is a great day to SUCCEED! Expect success with your own thoughts, decisions and actions. You CAN Succeed!

*~* *~* *~* *~* *~* *~* *~* *~* *~* *~* *~* *~* *~* *~* *~* *~* *~* *~* *~* *~*

The Serenity Prayer for Weight Loss

God grant me the serenity
To make good food choices;
Courage to turn away from baked goods;
And energy to exercise daily.
Living healthy one day at a time;
Enjoying my journey;
Accepting that the road to wellness can be hard;
Taking the tools of better eating out into the world
As I should, free from the bad habits of the past;
Trusting that making wise decisions today will pay off tomorrow;
If I surrender to my will
I will not beat myself up in this life and the next
But I will remember that this is a life long journey;
A journey that is well worth every pound lost.

*~* *~* *~* *~* *~* *~* *~* *~* *~* *~* *~* *~* *~* *~* *~* *~* *~* *~* *~* *~*


Current Status:


SparkFriends

SparkTeams



Interact with CORKYTHEMOM1





Recent Blogs:

Profile


Member Since: 8/21/2012

SparkPoints: 32,439

Fitness Minutes: 20,690

My Goals:
Start Wt = 190 lbs.
Goal Wt = Between 135 - 140 lbs.

*~* *~* *~* *~* *~* *~* *~* *~*

Pledge to myself: I WILL SUCCEED by making daily healthy choices and permanent lifestyle changes on my combined health, nutrition, fitness and inner well-being!

*~* *~* *~* *~* *~* *~* *~* *~*

~ To achieve a permanent weight loss by making small, incremental lifestyle changes with my thoughts, feelings and actions.

*~* *~* *~* *~* *~* *~* *~* *~*

My Program:
~ Live life to the fullest with a postive CAN DO attitude, I WILL actions and Results-Oriented spiritual mind.
~ Start each day with Spark!
~ Think It and Ink It! Written short and long-term goals.
~ Keep track of daily nutrition and fitness minutes.
~ Remain within calorie, fats, carbs and protein ranges.
~ Increase mobility towards daily 5-mile power walks, hiking and swimming for the outdoors.
~ Increase balance, strength and endurance with indoor fitness DVDs and home-gym equipment.

*~* *~* *~* *~* *~* *~* *~* *~*

Permanent Lifestyle Changes = Permanent Results!

*~* *~* *~* *~* *~* *~* *~* *~*

Personal Information:
My name is Monika and I live in the "Show-Me" State of Missouri. I'm a proud widowed mom of (3) children and (2) grandsons.

*~* *~* *~* *~* *~* *~* *~* *~*

Other Information:
I volunteer my services by advocating for parents with special needs' children.

*~* *~* *~* *~* *~* *~* *~* *~*

Profile Image