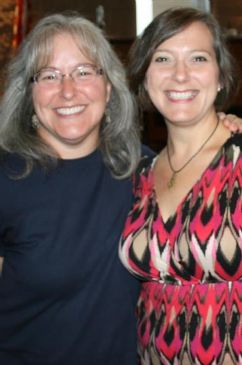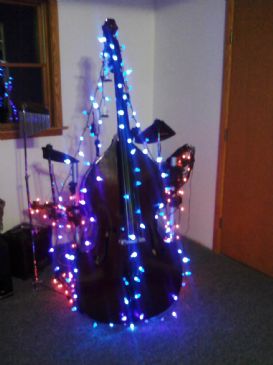 I have 6 pics in my gallery

Awards

A Work in Progress
I'm a stay-at-home, homeschooling mama who's trying to change one thing at a time in my diet and lifestyle...for the better, of course.

I'm also a freelance copy editor, so not only do I love to read, but I love to blog. You can find me at my reading/editing blog, Easy Reader, at http://ilovetoreadyourbooks.blogspot.com.

I also have a more personal blog, Life as Only I Know It, at lyndadietz4@wordpress.com, where I discuss whatever is on my mind.

I fell ...
I'm a stay-at-home, homeschooling mama who's trying to change one thing at a time in my diet and lifestyle...for the better, of course.

I'm also a freelance copy editor, so not only do I love to read, but I love to blog. You can find me at my reading/editing blog, Easy Reader, at http://ilovetoreadyourbooks.blogspot.com.

I also have a more personal blog, Life as Only I Know It, at lyndadietz4@wordpress.com, where I discuss whatever is on my mind.

I fell off the Spark wagon a bit last year and gained a portion of the weight I'd lost, but am slowly and surely getting back on track. The support from the SparkPeople community is incredible and I'm happy to reconnect with my online friends!

(update 1/19/14)
SparkFriends

SparkTeams

My Ticker:
Pounds lost: 13.2


Recent Blogs:

Profile


Member Since: 1/23/2012

SparkPoints: 29,534

Fitness Minutes: 14,117

My Goals:
I need to lose weight. However, I want to do this reasonably by making diet & lifestyle changes so it's not only "do-able" but "keep-able." Through all this, I'm hoping I can teach my children better habits that will allow them to live healthier, also.

My Program:
So far, I'm making small changes. Logging in my nutrition has made me VERY aware of how unbalanced my eating was. The exercise habit is a bit slower in becoming regular, but every bit helps.

Update 7/2012: I've discovered I really like riding my bike!

Update 12/2012: Finding that I actually want to fit in exercise, rather than feeling obligated and dreading it.

Update 1/19/14: Back on the program after falling away during the summer of 2013 and gaining about 10 pounds back.

Personal Information:
Living in the uppermost tip of the "chimney" in PA with a hubby who treats me like a queen, three terrific kids who are not as young as I keep thinking they are, a bunch of dogs & cats who think we're their servants, and chickens...who really don't think much at all.

My fortune cookie the other day: "Failure is the opportunity to begin again more intelligently."

Other Information:
"No discipline seems pleasant at the time, but painful. Later on, however, it produces a harvest of righteousness and peace for those who have been trained by it." Hebrews 12:11

Profile Image