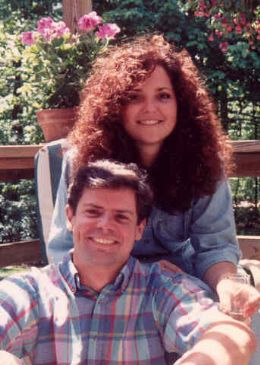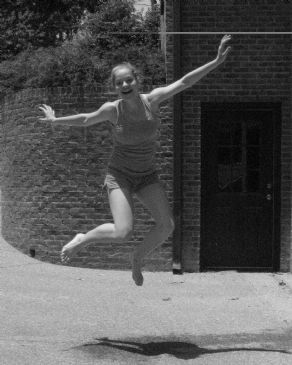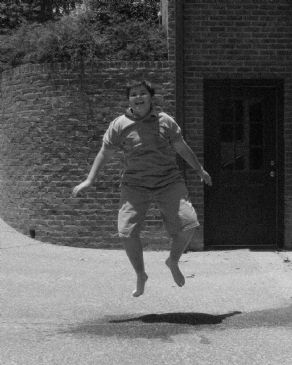 I have 34 pics in my gallery

Awards


every irreplaceable day of my life matters more than my size.
A huge thanks to all of you for voting me a SparkMotivator! Truth be told I am sure that I am more motivated by you than you are by me!

I am a wife, mother, daughter, sister, friend, volunteer, painter, knitter, dancer, etc. It is time for me to step up to the plate and take control of what I can take control of with the confidence that comes from loving who I am. Every moment of life matters. My focus is to remember that at every moment I have a decision to make and to ensure ...
A huge thanks to all of you for voting me a SparkMotivator! Truth be told I am sure that I am more motivated by you than you are by me!

I am a wife, mother, daughter, sister, friend, volunteer, painter, knitter, dancer, etc. It is time for me to step up to the plate and take control of what I can take control of with the confidence that comes from loving who I am. Every moment of life matters. My focus is to remember that at every moment I have a decision to make and to ensure that each decision I make is the best decision for my continued excellent health, both physical and mental, to hold a positive attitude, and to maximize my time here on this 3rd rock from the sun!


RAMBLINGS AND THINGS I FIND INSPIRING (these are all quotes I have come across-I give credit when I know it, if you know an uncredited author of any of these please let me know)...

LIFE is like an echo..............
YOUR choices always come back to YOU!!!!!!!!!!
ANONYMOUS

Whatever you can do, or dream you can do, begin it; boldness has genius, power and magic in it.
Johann Wolfgang von Goethe

"You live but once, you might as well be amusing."
CoCo Chanel

"A positive attitude may not solve all your problems, but it will annoy enough people to make it worth the effort."
Herm Albright
(1876 - 1944)

If it was easy, everyone would be doing it!

"Don't say you don't have enough time. You have exactly the same number of hours in a day that were given to Helen Keller, Pasteur, Michelangelo, Mother Theresa, Leonardo da Vinci, Thomas Jefferson, and Albert Einstein."
-H. Jackson Brown


Expect more than others think is possible;
Dream more than others think is practical
Risk more than others think is safe!

'The difference between school and life: in school, you're taught a lesson and then given a test. In life, you're given a test that teaches you a lesson.'
-TOM BODETT

"The harder you work the harder it is to surrender."
- Vince Lombardi


People are often unreasonable and self-centered.
Forgive them anyway.
If you are kind, people may accuse you of ulterior motives.
Be kind anyway.
If you are honest, people may cheat you.
Be honest anyway.
If you find happiness, people may be jealous.
Be happy anyway.
The good you do today may be forgotten tomorrow.
Do good anyway.
Give the world the best you have, and it may never be enough.
Give your best anyway.
For you see, in the end, it is between you and God.
It was never between you and them anyway.
--- Mother Theresa


"Life should NOT be a journey to the grave
with the intention of arriving safely in an attractive
and well preserved body, but rather to skid in sideways,
chocolate in one hand, champagne in the other, body thoroughly used up, totally worn out and screaming WOO HOO what a ride!""
MAXINE CARTOON

"We should consider every day lost in which we have not danced at least once." -
Nietzsche, philosopher


"What would it be like if you lived each day, each breath, as a work of art in progress? Imagine that you are a masterpiece unfolding, every second of every day, a work of art taking form with every breath." Thomas Crum.

"What is excess weight, really? Scientifically, excess weight is simply extra stored energy. This perspective opens the doors to explore the body "holding" weight in a new, fresh and profound way - taking us out of the conversation of carbs, fats and calories and into the powerful questions of what needs to be released and expressed."
Marc David



PHENOMENAL WOMAN;
Pretty women wonder where my secret lies.
I'm not cute or built to suit a fashion model's size
But when I start to tell them,
They think I'm telling lies.
I say,
It's in the reach of my arms
The span of my hips,
The stride of my step,
The curl of my lips.
I'm a woman
Phenomenally.
Phenomenal woman,
That's me.

I walk into a room
Just as cool as you please,
And to a man,
The fellows stand or
Fall down on their knees.
Then they swarm around me,
A hive of honey bees.
I say,
It's the fire in my eyes,
And the flash of my teeth,
The swing in my waist,
And the joy in my feet.
I'm a woman
Phenomenally.
Phenomenal woman,
That's me.

Men themselves have wondered
What they see in me.
They try so much
But they can't touch
My inner mystery.
When I try to show them
They say they still can't see.
I say,
It's in the arch of my back,
The sun of my smile,
The ride of my breasts,
The grace of my style.
I'm a woman

Phenomenally.
Phenomenal woman,
That's me.

Now you understand
Just why my head's not bowed.
I don't shout or jump about
Or have to talk real loud.
When you see me passing
It ought to make you proud.
I say,
It's in the click of my heels,
The bend of my hair,
the palm of my hand,
The need of my care,
'Cause I'm a woman
Phenomenally.
Phenomenal woman,
That's me.
MAYA ANGELOU



POEM:
May I, may you, may we
not die unlived lives.
May we choose to inhabit our days
to allow our living to open us,
to make us less afraid,
more accessible, to loosen our hearts
until they become
wings, torches, promises.

May each of us choose to risk
our significance, to live so that
what comes to us as seed
goes to the next as blossom
and so that what comes to us as
blossom goes on as fruit.
DAWNA MARKOVA

"When you plant lettuce, if it does not grow well, you don't blame the lettuce. You look for reasons it is not doing well. It may need fertilizer, or more water, or less sun. You never blame the lettuce. Yet if we have problems with our friends or family, we blame the other person. But if we know how to take care of them, they will grow well, like the lettuce. Blaming has no positive effect at all, nor does trying to persuade using reason and arguments. That is my experience. No blame, no reasoning, no argument, just understanding."
-- Thich Nhat Hahn




THE SECRET;
Ask
Believe
Receive

"Vision is the spectacular that inspires us to carry out the mundane."
UNKNOWN

"If you got a traffic ticket would you break every traffic law the rest of the day? Then why toss the whole day over a slice of pizza?"

"Don't try to find yourself, create yourself"

"It's never too late to be who you've always wanted to be"



"I've learned that even when I have pains, I don't have to be one."
MAYA ANGELOU

"Before you criticize someone, walk a mile in their shoes; that way when you criticize them you will be a mile away and have their shoes."
UNKNOWN

You can't leave footprints in the sands of time if you're sitting on your butt. And who wants to leave buttprints in the sands of time?"
BOB MOAWAD


"I am a kind of paranoiac in reverse. I suspect people of plotting to make me happy.
JD SALINGER

"the only difference between joyful moments, and all the other moments, is your attitude. "
UNKNOWN

"The greatest day in your life and mine is when we take total responsibility for our attitudes. That's the day we truly grow up."
JOHN MAXWELL, author and public speaker



"You know your way around the Faith.
Now, do what you've been taught.
School's out;
quit studying the subject
and start LIVING it!

And let your life
spill over
into thanksgiving."
(Col 7-Message)

"It's so ridiculously, yet painfully simple, that you're going to have a knock-down, hair-pulling, tongue-twisting, feet-stomping, baby-pouting, screaming fit, when you see that all you truly ever had to do to get heaven and earth to shake, rattle, and roll, was hold in your mind what you wanted, feel its emotional reality, and behave as if you already had it."
UNKNOWN



"Dance like nobody's watching; love like you've never been hurt. Sing like nobody's listening; live like it's heaven on earth."
- MARK TWAIN

"If you can't dazzle 'em with brilliance,
Baffle them with Bulls*t!!"
UNKNOWN


"A bear, however hard he tries,
grows tubby without exercise."
~ Winnie the Pooh (A.A. Milne)


"There are shortcuts to happiness, and dancing is one of them."
VICKIE BAUM

"Happiness is an attitude. We either make ourselves miserable, or happy and strong. The amount of work is the same"
~Francesca Reigle

"It's easier to sleep than run. That's why sleeping isn't an Olympic sport."

"In a year, you'll wish you had started today."

"Most barriers to your success are man-made. And most often, you're the man who made them."
Frank Tyger


"Exercise gives you endorphins. Endorphins make you happy. Happy people just don't shoot their husbands, they just don't."
LEGALLY BLONDE


"Whatever is flexible and flowing will tend to grow; whatever is rigid and blocked will wither and die." -
Tao Te Ching, Lao Tsu's teachings


Have true freedom of choice, rather than forcing yourself to rely on will power alone. We just aren't designed to white-knuckle our way through life, always resisting what we think we really want.



What seems out of your reach now, gets closer the moment you begin working toward it. There is a way to achieve what you choose, when you commit yourself to continue taking action.



"I have found that if you love life, life will love you back."
-ARTHUR RUBENSTEIN


"We are what we repeatedly do. Excellence then, is not an act, but a habit."
ARISTOTLE


"To have something you never had, you must do something you have never done!"

"the difference between a rat and a human is that if something doesn't work, a human will keep trying the same approach while a rat will try a different one."

"To be fit from within means to take a holistic view in which your life-every irreplaceable day of it-matters more than your size."
VICTORIA MORAN


"The best way to forget your troubles is to wear tight shoes. "


Save the Earth - It's the only planet with Chocolate


"If you don't learn from your mistakes, there's no sense making them."
- Anonymous


"It's not that difficult to avoid destructive habits. In
fact, all you really must do is nothing."


"One cannot think crooked and walk straight."
- Anonymous


"Our self image and our habits tend to go together.
Change one and you will automatically change the other."
Dr. MAXWELL MALTZ


"Reality is merely an illusion, albeit a very persistent one"- ALBERT EINSTEIN

Two things are infinite: the universe and human stupidity; and I'm not sure about the the universe.
- Albert Einstein



"Our limitations and success will be based, most often, on your own expectations for ourselves. What the mind dwells upon, the body acts upon."
DENIS WAITLEY


To be or not to be - SHAKESPEARE
Do be a do bee - MISS NANCY (Romper Room)
Do be do be doo - FRANK SINATRA


"Nothing makes a woman more beautiful than the belief that she is beautiful."
SOPHIA LOREN


"Beauty is in the eye of the beholder...
...and it may be necessary to give a misinformed beholder a black eye."
MISS PIGGY


SO ON THAT NOTE....

ODE TO MYSELF...
I am 50, and fantastic. I have a stunning face with creamy glowing skin, dancing eyes, high cheekbones, button nose, infectious smile with perfect teeth. I have a glorious mane of curly red hair highlighted with a bit of grey, and an elegant neck that flows gracefully into strong shoulders with nicely defined collarbones. I have a very well proportioned torso, with a waist that is 12 inches smaller than both my breast and hip measurement (just like Marilyn Monroe, and Nigella Lawson). I have strong graceful hands that produce some amazing pieces of art as well as they do carpentry or stone work. I have shapely muscular legs that have carried me to the top of Diamond Head and supported me as I carried my 2 beautiful children. I have cute toes that help me keep my balance whether I am vacuuming the house or dancing to swing.

My body is a magnificent gift from God, and I am very grateful for the gift of such a lovely container to hold my happy soul! *

THANKS FOR READING AND COMING ALONG ON THIS JOURNEY WITH ME!



SparkFriends

SparkTeams

My Ticker:
current weight: 234.6


Recent Blogs:

Profile


Member Since: 8/12/2007

SparkPoints: 21,618

Fitness Minutes: 9,321

My Goals:
My Goal: is to achieve the highest expression of my body and my being.

My Intention: is to learn to follow my body cues, to naturally end my weight struggle, and to free myself to thrive in the rest of my life. To become my dream.

My Program:
I now am doing a version of Intermittent fasting combined with anti-inflammatory eating. 4:3, so 3 days of fasting - Tuesday, Thursday, and Sunday - and 4 days of eating 'normal' with the intent of learning to follow my hunger cues. The anti-inflammatory part is mostly about cutting out grains and increasing fresh/local/seasonal fruits and veggies.

Personal Information:
I turned 50 in Novenber 08, live in Nashville,tn

the background of my page is a photo our daughter took while my dh and our son were flying our plane, while I sat in the back, green with motion sickness;~{

I keep a daily journal at http://www.marksdailyapple.com/forum/threa
d36279.html come and visit me there!



Other Information:
I love to spend time with my kids and dh, laugh, dance, paint, garden, knit, play cards, cook for friends, and work on home improvement projects, especially if I get to use power tools! I am focusing on Positive Attitude and Positive self image. Allowing myself to feel my full range of emotions, instead of trying to dull them with food. Learning to love myself as I am, allowing for positive changes, and working to be the very best me I can possibly be.

Profile Image