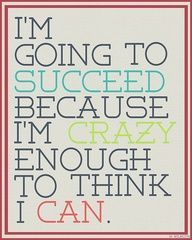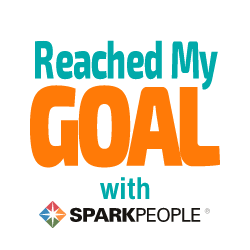 I have 7 pics in my gallery

Awards

Denise's Dream!
It is time to get back in shape! After having 2 kids and a stressful lifestyle, it's time to turn it all around! With the support of my husband, I am at a much better place. Together we are able to achieve our dreams. My new dream is to be proud of how I look on the outside and have it more closely be the person I am on the inside.

THE C.A.M.O. COMMITMENT

I AM C.A.M.O.!!!
I will hit the ground hard and push myself to better myself and to achieve my goals. ...
It is time to get back in shape! After having 2 kids and a stressful lifestyle, it's time to turn it all around! With the support of my husband, I am at a much better place. Together we are able to achieve our dreams. My new dream is to be proud of how I look on the outside and have it more closely be the person I am on the inside.

THE C.A.M.O. COMMITMENT

I AM C.A.M.O.!!!
I will hit the ground hard and push myself to better myself and to achieve my goals.

I will not be stopped by obstacles, I see issues and problems as something to overcome. When I stumble or fall down I will pick myself back up and move forward again.

I will not settle for easy or good enough. I will challenge myself to do something I have not been able to do before.

I will celebrate my successes both big and small. I understand each step forward, no matter how small, will add up to make me a tougher athlete with more endurance and strength.

I will continue to improve my knowledge about what works for ME to lose weight/maintain that loss, including healthy eating, exercising, and a healthy lifestyle, understanding that we are all individuals.

I will work to hone the skills that make me C.A.M.O., knowing the elite are not made overnight.

I understand to achieve my goals, I need to have a battle plan, move forward, and regularly review my progress, making any needed adjustments over time.

I am on this tour of duty with my fellow C.A.M.O. teammates and I understand the value of comradeship. While I am more likely to be out exercising or creating healthy meals, I do check in regularly knowing that there is strength in numbers.

I share my successes, big and small, and I derive encouragement and motivation from my fellow C.A.M.O.ís successes.

At times C.A.M.O.s discuss battle plans and insights, always focusing on how we can understand the terrain and reach our goals, but often more extensive discussions are done in another forum specific to that topic.

We are positive about our journeys, we know there will be battles but we are not alone - many of our fellow C.A.M.O.s have either fought that battle before, are fighting it now, or will be fighting it in the future. Together we support and encourage each other.

We are all on this march together and together we will succeed!
Because WE ARE C.A.M.O.!!

DETERMINEDDE signed
SparkFriends

SparkTeams

My Ticker:
Pounds lost: 29.8

Interact with DETERMINEDDE






Recent Blogs:

Profile


Member Since: 4/3/2011

SparkPoints: 36,866

Fitness Minutes: 35,717

My Goals:
To create a new "me" and be a better role model for my kids

My Program:
BLC 21, 22
Mighty Mocha Hunter

Training for 10K on Sept 2, 2013 - Goal Accomplished!

Registered for HALF- Marathon on Nov 17th

Profile Image