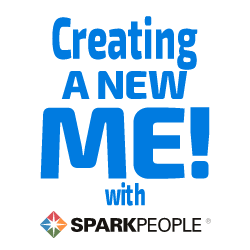 I have 31 pics in my gallery

Awards


Doing what I do best!! :)
HAPPY NEW YEAR SPARKERS:

My new years resolution is to make 2015 healthier than last year. My goal is to be lighter than 168. I'm aiming to reach my goal weight of 139 or lower.

~~~~~~~~~~~~~~~~~~~~~~~~~~~~~~~~~~~
I've been asked, Why am I doing this??? Why do I want to lose weight?? Why do I want to be healthy??

I have been overweight ever since I was 10 years old. I have always been the short chubby one that everyone loved, but I didn't really ...
HAPPY NEW YEAR SPARKERS:

My new years resolution is to make 2015 healthier than last year. My goal is to be lighter than 168. I'm aiming to reach my goal weight of 139 or lower.

~~~~~~~~~~~~~~~~~~~~~~~~~~~~~~~~~~~
I've been asked, Why am I doing this??? Why do I want to lose weight?? Why do I want to be healthy??

I have been overweight ever since I was 10 years old. I have always been the short chubby one that everyone loved, but I didn't really love myself. I always felt uncomfortable around people and wished to be athletic like my sister. My family always reminded me that I was overweight and always tried to guide me to healthy eating. They used to be annoying in my eyes. Now that I'm older, I know it was all out of love. Too bad I didn't take them more serious when I was 10.

I have been trying to be at a healthy weight since I turned 30 in 2006. I wanted my 30's to be all about getting healthy and getting my body together. Then in my 40's, I will be able to maintain and lead a healthy life for me and my family. I will be 39 years old on July 22nd, so my goal is really close and I'm praying to be able to accomplish it.

The older I get the more friends & family members I see with health issues. The unknown actually really scares me.

I could say that I'm trying to lead a healthy lifestyle for my family, but overall I'm doing this for ME. Right now I do not have any health problems and I want to prevent them for as long as I possibly can. The older I get the harder this journey becomes and my body just can't take being unhealthy any longer. I love the way that I feel when I'm totally on track with my nutrition & fitness. I have sooo much energy, I don't even know what to do with myself. My motivation is looking at pictures and reading about healthy women and men. By reading about their journeys through their ups and downs, helps to keep me motivated. I wish to be like them one day. Why do I have to wish for it? I could definitely get there if I focus and put my mind to doing it.

I totally don't like the way that I feel when I'm not on track. My body gets really ackey and I'm tired all time. I am definitley making this journey a lot harder than what it needs to be. I know what I need to do by keeping my nutrition in line and exercising daily. Why can't I just do it??

I am learning what my body likes and doesn't like. It's amazing on how different foods affect people differently. I thought that healthy eating was easy, but just because it may be healthy for one person it doesn't mean it's healthy for me. I've tried many different diet plans, but I am trying to make this a lifestyle change.

I have been looking for a nutritionist for the longest and I thank my husband for finding Alison. She has been an angel that came from heaven. She is guiding me to make my life healthier and healthier as I go through my journey. She tries her best to keep me in line and comes down on me when needed. Her drive and how much she cares, keeps me motivated and wanting to reach my goal. Not only for me, but also for her!

*********** HOW DID I MAKE IT? **************************

~ Created inspirational posters with my next goal weight each week. I look forward to it now, so does my 6 year old. Maya understands why I want to lose weight and be healthy.

~ Set small goals, 2 lbs a week because slow and steady always wins the race.

~ Read spark member pages for extra motivation.

~ CONSISTENCY, CONSISTENCY, CONSISTENCY is everything!

~ Logged EVERY BITE into the Spark People Nutrition Tracker

~ Get rid of the scale for motivation, no scale hopping

~ Stayed in my calorie range of 1200-1500

~ STOPPED eating after dinner

~ Healthy Choice Meals to gain control of my portion sizes

~ Fruits, veggies and water are now part of my life

~ Self Control, Do you think you can make it without self control?

~ "NO" is my new favorite word, LOL.

~ Whole wheat products, breads, pastas and rice aren''''t all that bad after all.

~ Exercise Routine: Insanity, Turbo Jam, Turbo Fire, Slim & 6, Chalene Extreme, Tae Bo, Biggest Loser, Core Rhythms, walking and running.

~Strength training at least 3 times a week

~ Muscle burns fat, gave me more ENERGY and boosts my metabolism.


____________________________

MOTIVATIONAL PHRASES
THAT HELP ME GET THROUGH THE TOUGH DAYS
(from my spark friends and me)

____________________________

Stay strong and fight for what you want!
============================

Nothing in life comes easy!
============================

Believe In Your Dreams! Believe in yourself!
============================

True changes only happen when YOU decide to make them happen.
============================

We can't change the past, but we can change today
============================

A journey of a thousand miles begins with a single step
============================

One DAY at a time, One POUND at time!
============================

Thinking before you act
============================

TWO steps forward and ONE step backwards is still PROGRESS....
============================

This is not a contest or a race, where every little misstep could mean the difference between winning and losing. It's your life!============================

Stop the excuses, recognize those excuses, own up to those excuses and drop them! The weight loss will follow!
============================

"A book is written one page at a time,
A journey is taken one step at a time,
Our lives are lived one day at a time,
Make your goals attainable,
Small goals build upon themselves and turn into big achievements.
============================

THE DONEGIRL:

"I am done being the biggest one in my family!
I am Done shopping in the plus sizes!!
I am DONE making excuses!
I am DEFINITELY DONE living an unhealthy life!!"

~~~~~~~~~~~~~~~~~~~~~~~~~~~~~~~~~~~~~~

KEEP UP THE FIGHT AND NEVER GIVE UP!!!

~~~~~~~~~~~~~~~~~~~~~~~~~~~~~~~~~~~~~~~~
SparkFriends

SparkTeams

My Ticker:
Pounds lost: 5.0


Recent Blogs:

Profile


Member Since: 7/14/2008

SparkPoints: 73,483

Fitness Minutes: 70,413

My Goals:
Progress:

**WELCOME TO 2015**

~~~~~~~~~~~~~~~~~~
January 2015 - 166
February 2015 -
March 2015 -
April 2015 -
May 2015 - 186
June 2015 - 194
July 2015 - ?
August 2015 - 196
September 2015 -
October 2015 -
November 2015 - December 2015 -

My Program:
MY PROGRESS:
June 2008 ~ 199
August 2008 ~ 172
September 2008 ~169
October 2008 ~ 165
November 2008 ~ 159
December 2008 ~ 156
January 2009 ~ 155
February 2009 ~ 149
March 2009 ~ 148
April 2009 ~ 148
May 2009 ~ 148
June 2009 ~ 147
January 2010 - 166
February 2010 - 162
March 2010 - 162
April 2010- 157
May 2010 - 156
June 2010 - 162
July 2010- 162
August 2010 - 169
September 2010 - 174
October 2010 - 170
November 2010 -164
December 2010 - 167
January 2011 - 171
February 2011 - 167
March 2011 - 169
April 2011 - 161
May 2011 - 166
June 2011 161
July 2011 - 159
August 2011 - 167
September 2011 - 165
October 2011 - 168
November 2011 - 163
December 2011 - 165
January 2012 - 165
February 2012 - 167
March 2012 - 163
April 2012 - 161
May 2012 - 182
June 2012 - 184
July 2012 - 185
August 2012 - 183
September 2012 -

Profile Image