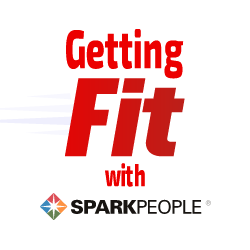 I have 22 pics in my gallery

Awards


Don't stop, you are closer than you think!!!
Welcome...I am glad you stopped by...Enjoy!!!

We will be stronger, faster, leaner, healthier this time next year!!!
Do not give up, you can do it!!!
We will keep moving even if the scale does not!!!

It's a new day !!!
Stay the course
You will see the
fruit of your labor

I am developing consistency and embracing accountability.

Hi, what you will find here on my page is me being honest and accessible...for more ...
Welcome...I am glad you stopped by...Enjoy!!!

We will be stronger, faster, leaner, healthier this time next year!!!
Do not give up, you can do it!!!
We will keep moving even if the scale does not!!!

It's a new day !!!
Stay the course
You will see the
fruit of your labor

I am developing consistency and embracing accountability.

Hi, what you will find here on my page is me being honest and accessible...for more insight into who I was or how I was feeling when I started this journey read my first blog...it pretty much sums it up. "The Eagle in my profile pic."

Much Love 2 All
_____________________________________

Make a choice to:

Spark instead of Splurge
Blog instead of Binge
Journal instead of eating Junk
Give instead of Take
Live instead of merely just Exist
Enjoy instead of Devour
Kiss instead of Criticize
Reminisce instead of Ruminate
Do instead of Delay
Be grateful instead of begrudging

_______________________________________

Be aware of what you put in to your mind
as well as what you put in your mouth.
There are toxins found in our thoughts as well
as our foods...in your temple (body) there is no place
for any of this negativity whether it is edible or audible.
-Me

Remember you current weight is someone's goal weight
-Me

Food is just fuel, nothing more nothing less. Never fill up if you do not need to.
-Me

_______________________________________

I have knowledge about health, our bodies and exercise (since I am a health care professional)...but knowledge does not work if you do not apply it.

I am motivated (by internal and external factors)

I am eating balanced meals and working out consistently.

I have decided to be consistent and apply this wealth of information that I have to myself. Stop beating around the bush and just do it right!
________________________________________
_
Rewards Program:

I need to create one (thank you Concrete.Fit)


Movie with Hubby - ACHIEVED on 02-27-09
Get an item from my Amazon Wish List
Book entitled -
Update my Pedometer
Subscription to fitness magazine
New work out outfit
New Turbo Jam Video
Buy a new dress
GOAL - CELEBRATE!!!!
Bonus Round - Trip to see family in Europe

Daily Reward - 30 minutes of Spark Time

http://www.calorieking.com/

___________________________________

Note 2 Self:
3 dairy servings a day-minimum
3 Fruit servings a day-maximum
Increase Protein
Increase Fiber
Be mindful of Carbohydrates
SparkFriends

SparkTeams



My Ticker:
current weight: 215.0


Recent Blogs:

Profile


Member Since: 12/14/2008

SparkPoints: 0

Fitness Minutes: 9,830

My Goals:
1. Exercise daily

2. Decrease my body fat percentage.

NWI-

3. Respond to at least one SP in need - daily.

4. Be kind to myself!!

5. Increase my BMR

6. Read one good book a week - any suggestions?

7. Avoid extreme levels of carbohydrate intake.

My Program:
With the help of these wonderful people to the left (spark friends)

I am focusing on burning fat - so I minimize proteolysis which is key.

I reach my cardio zone no more than three times a week

Strength training - goal three times a week.

I SPARK daily!

I understand now, that during the purist of success will come some set backs - there is no such thing as perfection (this is a daily lesson for me)

Personal Information:
I do not tell everything on a first date...hehehe - slide on over to my "read more" section to get to know me better.


Other Information:
This is my contract with myself starting today (02/12/09): achieve daily consistency in my eating and my fitness regimen.

Signed: TBR

Profile Image