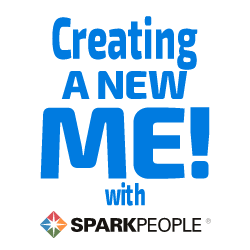 I have 3 pics in my gallery

Awards

Getting Back To Healthy...
"A man who wants something will find a way. A man who doesn't will find an excuse"

It is time to get my *Healthy* back. Weight loss will be the byproduct of making my health a priority again. I.Can.Do.This!

I will emerge from the cocoon of this weight and be stronger for it.

First Goal: Lose 25 pounds by 5/1/2016
5 Lbs:
10 Lbs:
15 Lbs:
20 Lbs:
25 Lbs:

**Total Goal: Lose 85 pounds


An old ...
"A man who wants something will find a way. A man who doesn't will find an excuse"

It is time to get my *Healthy* back. Weight loss will be the byproduct of making my health a priority again. I.Can.Do.This!

I will emerge from the cocoon of this weight and be stronger for it.

First Goal: Lose 25 pounds by 5/1/2016
5 Lbs:
10 Lbs:
15 Lbs:
20 Lbs:
25 Lbs:

**Total Goal: Lose 85 pounds


An old snippet of my spark journey:

I have been a Sparkmember for quite some time. When I first joined, I loved the site, the sparkfriends, amazing ideas and all the support. I was able to shed the pounds I set out to and then the other shoe dropped... I've worked in a chaotic career for the past 9 years and it took a huge toll on me. With all the chaos and trauma, I lost sight of taking care of myself... It is time to regain balance in my life and make myself a priority.

I re-embarked on this journey for the 5,000,257th time to get healthy, shed excess pounds and to feel better about myself --The main focus each time I try to shed pounds after re-gaining 20-30 pounds of stress induced self-loathing. I had allowed my stressful job to take over (yet again) lost touch with important people in my life & with myself, didn�t prioritize anything other than work and made the stress inducing, demanding job #1 and my only priority.

"It didn't take a week to put the weight on... why would we assume it'll take a week to take it off?"

I'm choosing to stop:
-Making Excuses!!!!
-Eating my emotions
-Feeling sorry for myself
-Being dormant
-Allowing everything and everyone to take precedence over my health and happiness



Current Status:


SparkFriends

SparkTeams

My Ticker:
Pounds lost: 1.6

Interact with EMBRACEINSPIRE







Recent Blogs:

Profile


Member Since: 6/4/2009

SparkPoints: 42,274

Fitness Minutes: 29,292

My Goals:
Long Term Goals:
**Lose 85 pounds total
**Run
**Make it a LIFESTYLE, not just a crash diet!
**Get Healthy!!!
**Stop Emotional Eating!
**Feel Good In My Own Skin!! Have a positive self-esteem!

Fitness Goals:
**Use my treadmill consistently & hit the pavement!
**Run a mile without stopping (Completed 4/6/12-- Do this again!)
**Complete C25K Training
**Sign up for & complete a 5K race/event
**Complete 30 day Shred

Weekly Goals:
*Log 10 Miles per week (run, walk, jog, skip, just do it!!)
* Eat within calorie range each day and eat quality foods. When it comes to packaged foods-- If I can't pronounce it, I try not to eat it
*Drink 8 glasses of water a day
*SLEEP!! at least 8 hours a night
*Eat Vegetarian at least once per week

My Program:
*Eating Healthy... Eat to Live, not Live to Eat!! (NO EMOTIONAL EATING)

*Drink at least 3 liters of water a day... (12 glasses)

*EXERCISE!
I'm aiming for at least 150 minutes a week.

*Include strength training/yoga at least 3 days per week.

*Maintain a positive attitude. Weight loss and health are a journey, not a destination. I'm trying to limit the amount of times a week I weigh myself. The scale has controlled my emotions often in the past.

REWARDS!!
*5 lbs:
*10 lbs:
*15 lbs:
*20 lbs:
*25 lbs: new workout shoes
*30 lbs:
*35 lbs:
*40 lbs:
*45 lbs:
*50 lbs: get hair done
*55 lbs:
*60 lbs:
*65 lbs:
*70 lbs: weekend getaway

Personal Information:
I am now 32 years old and still a work in progress. I worked in child welfare for the 9+ years. Now, I'm trying to find my calling. I live in Virginia with my husband & 2 furbabies (cats)

I want to live a healthy life, be a good person and figure out what and where I want to go in life. I want to reach my ultimate goal of living a healthy lifestyle!

Other Information:
"We delight in the beauty of the butterfly, but rarely admit the changes it has gone through to achieve that beauty." ~Maya Angelou

Profile Image