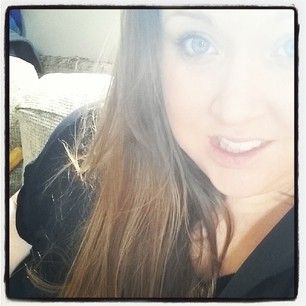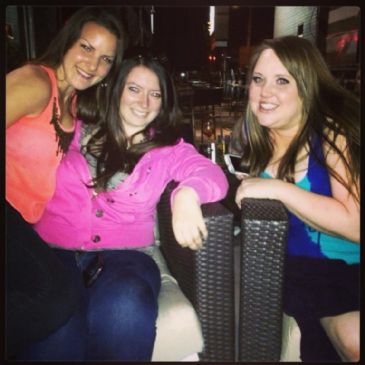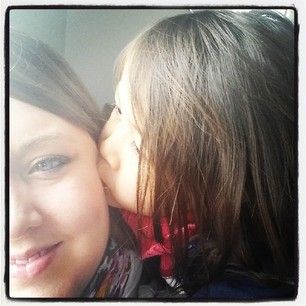 I have 10 pics in my gallery

Awards

Emma-Louise Corrigan
Welcome to my spark page! My name is Emma-Louise Corrigan.
I'm a 24 year old Canadian girl, who loves anything that glitters! I enjoy cooking, writing, reading, going for long walks with music and I tend to put my Christmas lights up the day after Halloween!
I come from a large family with two sisters and three brothers. When you grow up in a large family, you learn one main thing... eat before someone else eats it first.

This is the second time I join Sparkpeople. ...
Welcome to my spark page! My name is Emma-Louise Corrigan.
I'm a 24 year old Canadian girl, who loves anything that glitters! I enjoy cooking, writing, reading, going for long walks with music and I tend to put my Christmas lights up the day after Halloween!
I come from a large family with two sisters and three brothers. When you grow up in a large family, you learn one main thing... eat before someone else eats it first.

This is the second time I join Sparkpeople.
(For anyone stopping by, I love making new friends so leave me a comment and add me!)
The first time I started at 210lbs and lost 21lbs and weighed in at 189lbs. I felt AMAZING!

Sadly, life happened. Breakups, new jobs, moving out on my own and I lost my way. I gained back all of what I lost, plus some. Now 5 years later I reached an all time high of 230lbs.

Despite my weight, I'm at the point in my life where I'm very thankful for everything I have. I'm in love with my best friend, and one of the most amazing men in the world. I gained 3 step daughters, Suriya (6) Skylee (5) and Sienah (3). They bring so much joy to my life and inspire me everyday to better myself.
I now stumbled upon an amazing job that I LOVE, working as a clinic receptionist.

However, no matter how happy I am with my life, I have something that will always haunt me... my weight.
Some say the day they began their healthy journey was the day that something just clicked... I'm lucky enough to know what clicked for me.
I was laying in bed late one night looking at photos of me at 189. My boyfriend looked over my shoulder and said so simple, "Your smile... you look so happy in those photos. I miss that smile."
It was the days of working out, drinking water, and eating within my calories... I want to feel that way again.
I want to see what I look like under this weight.
I want to go shopping and not have to worry about clothes not fitting in the store.
I want to not get winded from a flight of stairs.
I want to go to bed each night proud of the food I had put in my mouth.
I want to shock people.
And I want to smile like I used to.

My Main Goal: Lose 90lbs To weight 140lbs

1 Short Term Goal: Lose 20lbs and weigh in at 210.
2 Short Term Goal: Lose 20lbs and Weigh in at 190.
3 Short Term Goal: Lose 20lbs and Weigh in at 170.
4 Short Term Goal: Lose 20lbs and Weigh in at 150.

Start Weight: 230
225 - May 21 2014
220 - June 5 2014
215
210 - First Short Term Goal
205
200
195
190 - Second Short Term Goal
185
180
175
170 - Third Short Term Goal
165
160
155
150 - Fourth Short Term Goal
145
140
SparkFriends

SparkTeams



My Ticker:
current weight: 218.4

Interact with EMMACORRIGAN88







Recent Blogs:

Profile


Member Since: 4/12/2014

SparkPoints: 2,283

Fitness Minutes: 765

My Goals:
My Main Goal: Lose 90lbs To weight 140lbs

Short Term Goal: Lose 50lbs and weigh in at 180

Start Weight: 230
225 - May 21 2014
220 - June 5 2014
215
210
205
200
195
190
185
180
175
170
165
160
155
150
145
140


My Program:
My program isn't to lose weight, it's to change the life style I made for myself.

I want to be that person that I know I can be. I want to feel great about my body, sure, but more importantly I want to feel the feeling of pride when I pick salad over fries, and glory when I finish a workout!
I want to feel good about the choices I make and from there I know my weight will follow.


Personal Information:
Name: Emma-Louise Corrigan
Age: 24
Birthday: June 25 1989
Things to know:
-I have 3 step daughters. Suriya 6, Skylee 5 Sienah 3
- I have 3 cats
- I love to write stories, go for long walks, listen to music, dance like crazy when I know no one is looking.



Profile Image