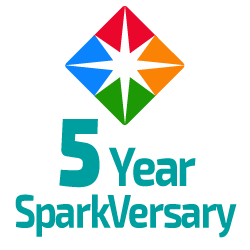 I have 42 pics in my gallery

Awards

Kickin' It!!
Have you ever met someone who, after a 5-mile run or an exercise session says "That was a bad decision. I feel lousy"? ---I haven't.

I have seen many changes since I started SP
in January 2010 scroll down to see them all!
- I am into logging my food.
- I no longer feel like I have to take a nap.
- I can jog...this I did not think possible.
- I am planning a 5k in September
- I got to buy new clothes....bye bye size 12's!
- I lowered my ...
Have you ever met someone who, after a 5-mile run or an exercise session says "That was a bad decision. I feel lousy"? ---I haven't.

I have seen many changes since I started SP
in January 2010 scroll down to see them all!
- I am into logging my food.
- I no longer feel like I have to take a nap.
- I can jog...this I did not think possible.
- I am planning a 5k in September
- I got to buy new clothes....bye bye size 12's!
- I lowered my cholesterol by 10 %
- I have not had a migraine for months and I'm on my way
to getting off meds.
- I am not hungry...but satisfied.
- I eat more veggies.
- I am now getting compliments.
- I feel better about myself and my abilities.
- I wear shorts!
- I can jog 3 miles straight!!!
- I rarely drink pop anymore.
- I love broccoli!?
- I look at my legs and they don't look like mine
- I can fit in the plastic kids swing and latch it
- I tuck my shirts in now
- I wear size 8 pants and a size 6 dress!
- I get some exercise if I am feeling sluggish.
- Bye bye size 10's
- I miss running if I can't do it for a while!?
- Bye bye size 8's
- Signed up for my first 5k run (Sept. 25, 2010)
- I have exercised all but 5 days in the last three months
- I can jog four miles straight (Sept 18, 2010) @ 5.2 mph
- Only 15 more days and I will be migraine med free!!!!
- I wear size 6 pants now!
- Ran my first ever 5K !!!!(33:19)
- Size SMALL fitness pants WOO HOO!
- Lost 25 lbs total (Oct 5, 2010)
- OFF migraine meds (Oct 9, 2010)
- Lost 15.5 total inches since Jan 2010
- First month off of meds and migraine free!!!!
- 28 pounds lost in 9 months!! Woo Hoo!!!
- Size 5/6 pants now!
- 30 pounds lost.
-OFF migraine meds three months....NO MIGRAINES YET!
- Own some size 4 pants
- I go outside in winter now to get exercise? What!?
- Size 2, 3 and 4 pants & dresses now. Rockin' it!
- Ran six miles straight! (8-15-11)
- Best time for 5k = 30.5 minutes!! (8-30-11)
- Best 5k literal race time = 30:40 (9-10-11)
- Best time for 10k = 62 minutes (10-14-11)
- Longest run to date 6.6 miles (6-19-12)

SparkFriends

SparkTeams



My Ticker:
Pounds lost: 23.4


Recent Blogs:

Profile


Member Since: 1/27/2010

SparkPoints: 38,428

Fitness Minutes: 45,771

My Goals:
1. Meet my minimum water goals everyday.
2. More than the five a day recommended Veggies & Fruits.
3. Exercise 3-4 days a week instead of two!
4. Stop eating so much snacks and at night...start using nutrition tracker several days a week.

My Program:
See above

Personal Information:
Start: 143 1/27/10
Goal 1: 130 3/31 actual:135
Goal 2: 120 7/13 actual: 125
Goal 3: 115 9/22 actual: 119
Goal 4: 115 10/24 actual: 115 10/27
MAINTENANCE:
Stay between 115-110
actual: 114 11/30/11
actual: 113 12/31/11
actual: 112 1/16/12
actual: 111 2/16/12
actual: 113 4/30/12
actual: 112-113 May-Aug 2012
actual: 115 Sept 2012
actual: 113 Dec 2012
actual: 113 Jan & Feb 2013
actual: 113 Mar-June 2013

Other Information:
Strides for Scholarships 5K run: Sept. 25, 2010
33:19

Champions of Health 5k run:
May 21, 2011
32:15

Strides for Scholarships 5K run: Sept. 10, 2011
30:40

Profile Image