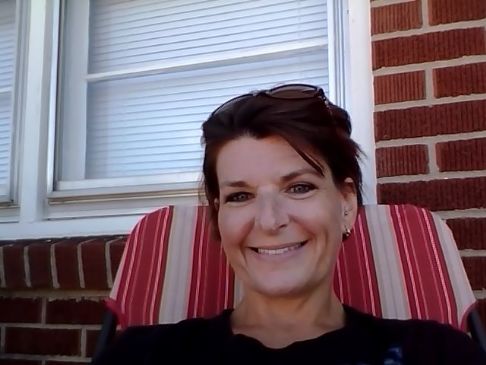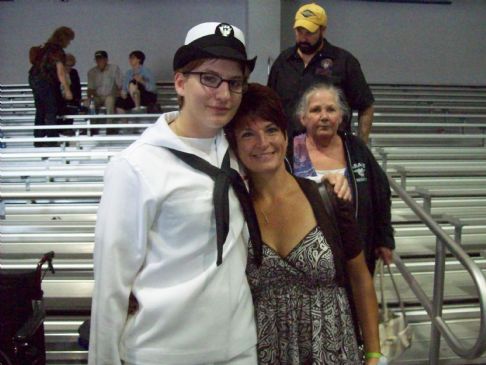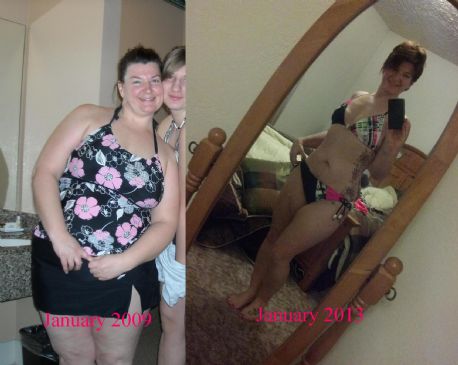 I have 58 pics in my gallery

Awards


RUN HAPPY!!!
2015 Spring 5% Challenge
Exercise Commitment
Continue following JSTV's monthly fitness challenges which include a full range of workouts including cardio (low-impact and HIIT), strength, yoga, pilates and barre...I will also continue with my current Running for Fat Loss program that has me running every other day. On non running days I will walk for 3+ miles.

Diet Commitment
I will continue following The 16-Hour Diet...fasting a minimum of 16 hours daily and ...
2015 Spring 5% Challenge
Exercise Commitment
Continue following JSTV's monthly fitness challenges which include a full range of workouts including cardio (low-impact and HIIT), strength, yoga, pilates and barre...I will also continue with my current Running for Fat Loss program that has me running every other day. On non running days I will walk for 3+ miles.

Diet Commitment
I will continue following The 16-Hour Diet...fasting a minimum of 16 hours daily and drinking 96 ounces of water daily...I will continue to work on developing a healthier relationship with food by focusing more on portion control and moderation rather than restricting foods.

2015
02/14 Sweetheart 5k--37:49 my first speed walk race
2014
02/08 Sweetheart 5K--34:54
09/06 Belmont 5 Miler 59:50
10/11 Fruit of the Spirit 5K 37:21
11/01 Monster Dash 5K--34:30


2012 Race Schedule
01/07 BARC Winter Race Series 5K Race #2--Completed 31:26
01/28 Winter Warrior Snowman Half Marathon--DNC injured
02/04 BARC Winter Race Series 5K Race #3--Completed 30:44 New PR
02/25 Winter Warrior Ice Cube Half Marathon--Completed 2:41:04
03/03 BARC Winter Race Series 5K Race #4
03/18 St. Pats 8K Completed 54:35
04/29 Covenant for Kids Half--Completed 2:25:51


2011 5K Schedule
03/20 St Patrick's 8K Completed 55:55
04/23 Race for the Pennat 5K Completed 33:37
05/21 WIOG Leaping Lizard 10K Completed 1:12:02
06/04 Run for the Cure 5K Completed 34:23
06/18 Beet Feet 5K Completed 33:20
07/04 Volklaufe 5K Completed 35:01
07/16 Planes, Trains & Automobiles 5K Completed 32:13
08/06 Pig Gig 5K Completed 35:11
08/25 Kingston Days 5K Completed 34:05
08/27 The Crim 10-mile Completed 2:08:20
09/10 MCVI Run for your Heart 10K Completed 1:11:03
10/06 The White Pumpkin 5K Completed 33:43
11/05 Kingston Turkey Trot 5K Completed 33:26
11/12 Mid-Land Half Marathon Completed 2:46:08
12/03 Reese Winter Series Completed 32:43
12/17 BARC Annual Christmas 5K Completed 30:50 new PR

2010 5K Schedule
05/29/2010 Run for the Cure--Completed 33:49
07/03/2010 HDCR 5K--Completed 36:02
11/06/2010 Kingston Turkey Trot--Completed 34:45

5K Schedule 2009:
4/18/09 Race for the Pennant--completed 42:59
4/25/09 Running Wild--completed 47:09
5/3/09 Miles for Max--completed 43:23
5/9/09 Kate's Challenge--completed 42:22
5/16/09 Beach Wellness--not completed I have the flu :(
5/23/09 Highland Festival--completed (walk) 43:41
5/30/09 Run for the Cure--completed (walk) 42:59
6/6/09 Caro Cars and Crafts Fun 5K Run/Walk--completed untimed



SparkFriends



SparkTeams



My Ticker:
July Minutes: 262

Interact with FINDINGBOBBIE







Recent Blogs:

Profile


Member Since: 12/11/2006

My Goals:
01/7.....184
02/1.... 176.4
03/1..... 171.6
04/1..... 166.0
05/1.....
06/1...... 159.6
07/1......
08/1 .....
09/1......
10/1......
11/1.......
12/1.......
12/31

* Reach 18,000 fitness minutes

My Program:
*Run 3-4 days a week

*Strength train 3 times per week

* Drink a minimum of 80 ounces of water but strive for 96 ounces

Personal Information:
I am a mom of 3 adult children and I am also a grandma to 5.

I recently relocated to North Carolina from Michigan.

Profile Image