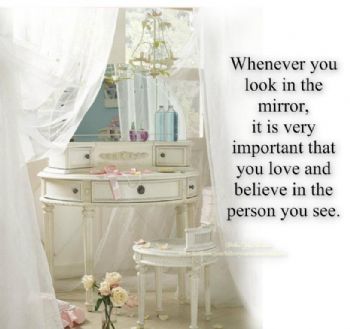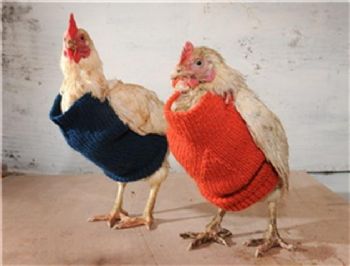 I have 48 pics in my gallery

Awards


Extra, Extra!!!!! BLC 22 is coming....Making ourselves EPIC!

Aloha....set those heavy suitcases down and kick off your slippas and come in! May that special feeling of love flow endlessly and surround you on the azure waves softly ripple around a sunrise shell left as a special gift on a warm sand beach. Where have your travels brought you to my spark page from?


I am so glad you are here! Thank you to ADMIN and their families for their self sacrifice in putting together yet another awesome round. It is time to ...

Aloha....set those heavy suitcases down and kick off your slippas and come in! May that special feeling of love flow endlessly and surround you on the azure waves softly ripple around a sunrise shell left as a special gift on a warm sand beach. Where have your travels brought you to my spark page from?


I am so glad you are here! Thank you to ADMIN and their families for their self sacrifice in putting together yet another awesome round. It is time to continue my journey with all of my spark friends as always here in thought thinking about you all and sending good thoughts, wishes, prayers and fairydust for your continued successes and caring for you each step of our journeys together. Together we CAN.

You can always find me on Azure. Come on over anytime and visit. Have a beverage, take a zumba class by the water, wake up or go to sleep with yoga as the sun rises or sets and ENJOY the sounds of the water lapping on the sand and listen to the steel drum music in the background.....Mahalo

What is Azure you ponder? The water is warm and blue, the sand is white and fine and the bartenders are tan and HOT! There is a chair for everyone to rest in, floats in the pools, dance floors on the water and around the pools....you won't find a better way to relax than Azure Destinations so catch an Azure Yacht and follow the tiki's to any one of the beach bars. My photo gallery is a map to and of Azure. Do you hear the music calling you?

http://www.youtube.com/watch?v=4EWLSdcxbZM

We are all wonder women and men and with each new round and challenge we are writing our untold stories.....

****************************************
******************

Come on in, kick off your flip flops and get comfy. I'd love to hear about you and what brings YOU here and share my journey to a better me with you as well....

Remember, life is kind of like a party. You invite a lot of people, some leave early, some stay all night, some laugh with you, some laugh at you, and some show up really late. But in the end, after the fun, there are a few who stay to help you clean up the mess. And most of the time, they aren't even the ones who made the mess. These people are your real friends in life. They are the ones who matter most.

I know from experience that that these are some of the kind of friends you will meet here in Sparkland. Of all the things I am not sure of (and life is full of uncertainties) of this I am certain. Sparkland is like a huge take it with you where ever life takes you country with every community you can imagine within it. And the BLC? The BLC is the best of the best!

Life is a special occasion - treat every day as if it were your birthday or Christmas and CELEBRATE its every nuance!

Make magical memories and have funderful times. I'll see you around Sparkland and the BLC!

Semper Fi!

Kal

I love quotes. They speak to me. They touch me.....

"When we come into the present, we begin to feel the life around us again, but we also encounter whatever we have been avoiding. We must have the courage to face whatever is present / our pain, our desires, our grief, our loss, our secret hopes our love / everything that moves us most deeply."

- Jack Kornfield, Vipassana Meditation Teacher


"Life moves. Life does not stop. Life changes on a whim and throws you curve balls. Your goal is not to stop Life from happening, but to remain calm and centered as the seeming chaos happens around you. As you calm your mind and cultivate trust you turn from a victim of circumstance into a powerful creator of your life."
- Jackson Kiddard

It takes as much courage to have tried and failed as it does to have tried and succeeded.
Anne Morrow Lindbergh

On goals....

Faith first, mindset second, goals third, action fourth, persistence always.

I was on a call today with a client who wanted to talk about goals. She wanted to set goals to be a success and wanted me to take her through a goal setting process.

And I told her that it was total BS to set goals until we actually knew what was currently blocking her from achieving her goals.

Because, quite frankly, you could set all the goals in the world, but if you don't BELIEVE that you are worth it, or are at least acting as if you are worth it, until you believe you are, there's no way you are actually going to achieve your goal.

Think about it like this... Your desire has a certain amount of energy. And your inner resistance and inner stories about why you can't/shouldn't have or don't deserve to have something have a certain amount of energy. And if the energy of resistance is greater than the energy of desire, your goal won't happen.

This is why so many people set goals and nothing happens.

This is why, when I talk about vision boarding, just a vision board is not enough. We co-create with our first act of FAITH, followed up with a MINDSET that believes it is possible (even when circumstances show otherwise) and ADD so much VALUE to other people's lives that they spread the word to others.

Vision boards and GOALS aren't enough. We must have FAITH; we must have a PURPOSE (aka a kick ass reason WHY we want to do something); we must have tenacity and a mindset that triumphs over circumstances and we must be PERSISTENT and try UNTIL it happens (and not shorter than that).

But we have an inner story that is stronger than our inner desire. The power of that story (no matter how real it may seem) is strong enough to hold us back. And when we hold ourselves back, we produce the result of the limiting story, which then backs it up.

And if we set goals without looking at why we believe they are impossible, we are not setting goals - we are hoping or wishing at best.

Goal setting starts with beginning to tell a new story about what's possible for you and WHY it's possible and why living this way is no longer suitable or tolerable for you.

That emotional connection to the PURPOSE of your goal setting is the ENERGY you will need to BREAK THROUGH THE RESISTANCE. And, like anything else in life, the more you apply it, the more you practice it, the better you will get at it.

And to do this, you are going to need to tell a new story and surround yourself with people who will support that story. We get side tracked in life by so many people who squash our dreams, but in reality it's not them squashing our dreams, it's US squashing our dreams by accepting their opinion and assessment of the situation, instead making our opinion and self-approval what matters most.

So - what goals do you want to set in your life? And I mean BIG GOALS! And what are the limiting stories that are holding you back? And who are the people in your life who are telling you it can't be done? And what new story do you want to tell and whom can you surround yourself with to help make your dreams come true?

from Mastin at The Daily Love (wonderful site btw) So many great reads/inspirations and so little time because we need to set goals and work them.


Dare to....
Ask for what you want
Believe in Yourself
Change your mind
Do what you love
Enjoy each and every day
Follow your heart's desire
Give more than you receive
Have a sense of humour
Insist on being yourself
Join in more
Kiss and make up
Love and be loved
Make new friends
Nurture your spirit
Overcome adversity
Play more
Question conformity
Reach for the stars
Speak your truth
Take personal responsibility
Understand more. Judge less
Volunteer your time
Walk through fear
X-perience the moment
Year for grace
be ZANY.

****************************************
**********************

"I don't want to drive up to the pearly gates in a shiny sports car, wearing beautifully, tailored clothes, my hair expertly coiffed, and with long, perfectly manicured fingernails.
I want to drive up in a station wagon that has mud on the wheels from taking kids to scout camp.
I want to be there with a smudge of peanut butter on my shirt from making sandwiches for a sick neighbors children.
I want to be there with a little dirt under my fingernails from helping to weed someone's garden.
I want to be there with children's sticky kisses on my cheeks and the tears of a friend on my shoulder.
I want the Lord to know I was really here and that I really lived."
― Marjorie Pay Hinckley



Current Status:


SparkFriends

SparkTeams



My Ticker:
Pounds lost: 50.0

Interact with FITNHEALTHYKAL







Recent Blogs:

Profile


Member Since: 1/21/2006

SparkPoints: 87,933

Fitness Minutes: 109,740

My Goals:
To Feel Fabulous
To be Fit
To MOVE my body in some way daily
To drink all my H2O
Decrease Body Fat
Eat clean
Live Well
Laugh Often
Love Lots
To be the best I can be for myself and others

My Program:
Fitness First
Control emotional eating
Keeping my Intention
Learning about nutrition

Beachbody Programs any/all! Looking forward to the new T25 in June.

Working Les Mills Combat
Still loving Chalene Johnson's workouts any and all.
Zumba
Walking
Cycling
Spinning
Did I say Beachbody?


Personal Information:
Home is where the Marine Corps sends us. Originally I am from Vermont. A piece of my heart will always live in SoCal. Another piece lives in Hockeytown. And now we are learning to love a new duty station in the DC/MD/NoVA area. Each new geographical location always becomes home at least for awhile. Clicking my heels together and chanting "There's no place like home...." And you know what? Spark is home too. We are ohana (family).

Other Information:
The journey in between what you once were and who you are now becoming is where the dance of life really takes place."
-Barbara De Angelia
http://www.facebook.com/FitNHealthyKal

Profile Image