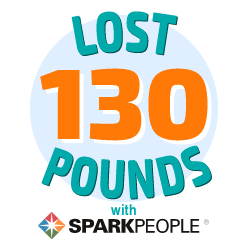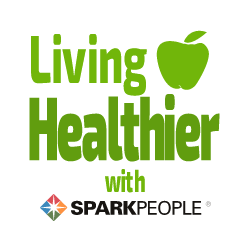 I have 19 pics in my gallery

Awards


Faith's Journey...to "A Healthier Lifestyle"
"SparkPeople is a website to help you turn your health, weight loss and fitness goals into a reality!" Faith

"Though no one can go back and make a brand new start, anyone can start from now and make a brand new ending." Carl Bard

100 Pounds Gone Forever!!!
(August 6, 2009 to August 6, 2010)
June 18, 2011 - 161 Pounds - 130 Pounds gone FOREVER!!!

Hi, my name is Faith and I am 60 years old. I live in Northeastern Illinois. I have been ...
"SparkPeople is a website to help you turn your health, weight loss and fitness goals into a reality!" Faith

"Though no one can go back and make a brand new start, anyone can start from now and make a brand new ending." Carl Bard

100 Pounds Gone Forever!!!
(August 6, 2009 to August 6, 2010)
June 18, 2011 - 161 Pounds - 130 Pounds gone FOREVER!!!

Hi, my name is Faith and I am 60 years old. I live in Northeastern Illinois. I have been overweight for most of my adult life. In January 2008 my Cardiologist recommended me to lose weight and walk for 30 minutes a day. I lost 20 pounds during 2008 but proceeded to gain it back in 2009. I started on on my journey to "A Healthier Lifestyle" on August 6th 2009 weighing 291 pounds.

I want to lose weight and become healthier. I started walking for only 5 minutes a day (August 2009). and currently walk for 35 to 75 minutes daily.

I have dieted many times throughout my 59 years of life. This time I am not on a diet....I have changed my eating and exercise plan for life. I have made a lifestyle change!

Good luck on reaching your health, fitness and weight loss goals in the year 2011 and beyond!!!

Have A GREAT Day!!!
~~Faith
http://ahealthierlifestyle.net

~~~~~~~~~~~~~~~~~~~~~~~~~~~~~~~~~~~~~

My Active Short Term Goal Is…

"MY SEVENTH SHORT TERM GOAL" is to reach 150 pounds by December 31, 2011.

My Journey to 150 pounds...

08/04/11 Start Weight: 159.8
09/03/11 Weight: ?? Lost: ?? Total Lost: ??
10/03/11 Weight: ?? Lost: ?? Total Lost: ??
11/07/11 Weight: ?? Lost: ?? Total Lost: ??
12/05/11 Weight: ?? Lost: ?? Total Lost: ??
12/31/11 Goal Weight: 150

~~~~~~~~~~~~~~~~~~~~~~~~~~~~~~~~~~~~~
~~~~~~~~~~~~~~~~~~~~~~~~~~~~~~~~~~~~~

My Past Weight Goals...

(Goal reached on 12/11/09) August 6, 2009 was my start date for "My Journey to Health and Weight Loss". Here is my progress towards reaching "MY FIRST SHORT TERM GOAL" to weight 250 pounds by December 31, 2009.

08/06/09 Start Weight: 291
08/13/09 Weight: 286.8 Lost: 4.2 Total Lost: 4.2
08/20/09 Weight: 284.4 Lost: 2.4 Total Lost: 6.6
08/27/09 Weight: 282.8 Lost: 1.6 Total Lost: 8.2
09/03/09 Weight: 280.4 Lost: 2.4 Total Lost: 10.6
09/10/09 Weight: 278 Lost: 2.4 Total Lost: 13
09/17/09 Weight: 275 Lost: 3 Total Lost: 16
09/24/09 Weight: 275 Lost: 0 Total Lost: 16
10/01/09 Weight: 271.4 Lost: 3.6 Total Lost: 19.6
10/08/09 Weight: 268 Lost: 3.4 Total Lost: 23
10/15/09 Weight: 267.2 Lost: .8 Total Lost: 23.8
10/22/09 Weight: 265.8 Lost: 1.4 Total Lost: 25.2
10/29/09 Weight: 262.4 Lost: 3.4 Total Lost: 28.6
11/05/09 Weight: 261 Lost: 1.4 Total Lost: 30
11/12/09 Weight: 259.6 Lost: 1.4 Total Lost: 31.4
11/19/09 Weight: 256 Lost: 3.6 Total Lost: 35
11/26/09 Weight: 254.2 Lost: 1.8 Total Lost: 36.8
12/03/09 Weight: 252.2 Lost: 2 Total Lost: 38.8
12/10/09 Weight: 250.2 Lost: 2 Total Lost: 40.8
(12/11/09 Weight: 249.6 Lost: .8 Total Lost: 41.6)
12/17/09 Weight: 248.2 Lost: 2 Total Lost: 42.8
12/24/09 Weight: 245.6 Lost: 2.6 Total Lost: 45.4
12/31/09 Weight: 243.4 Lost: 2.2 Total Lost: 47.6
Goal Weight: 250 (goal reached on 12/11/09)

~~~~~~~~~~~~~~~~~~~~~~~~~~~~~~~~~~~~~

(Goal reached on 02/21/10) On October 1, 2009 I set "MY SECOND SHORT TERM GOAL" to weigh 230 pounds on March 20, 2009 (1st day of Spring).

10/01/09 Start Weight: 271.4
10/08/09 Weight: 268 Lost: 3.4 Total Lost: 3.4
10/15/09 Weight: 267.2 Lost: .8 Total Lost: 4.2
10/22/09 Weight: 265.8 Lost: 1.4 Total Lost: 5.6
10/29/09 Weight: 262.4 Lost: 3.4 Total Lost: 9
11/05/09 Weight: 261 Lost: 1.4 Total Lost: 10.4
11/12/09 Weight: 259.6 Lost: 1.4 Total Lost: 11.8
11/19/09 Weight: 256 Lost: 3.6 Total Lost: 15.4
11/26/09 Weight: 254.2 Lost: 1.8 Total Lost: 17.2
12/03/09 Weight: 252.2 Lost: 2 Total Lost: 19.2
12/10/09 Weight: 250.2 Lost: 2 Total Lost: 21.2
12/17/09 Weight: 248.2 Lost: 2 Total Lost: 23.2
12/24/09 Weight: 245.6 Lost: 2.6 Total Lost: 25.8
12/31/09 Weight: 243.4 Lost: 2.2 Total Lost: 28
01/07/10 Weight: 241.6 Lost: 1.8 Total Lost: 29.8
01/14/10 Weight: 239.4 Lost: 2.2 Total Lost: 32
01/21/10 Weight: 238.2 Lost: 1.2 Total Lost: 33.2
01/28/10 Weight: 236.6 Lost: 1.6 Total Lost: 34.8
02/04/10 Weight: 235 Lost: 1.6 Total Lost: 36.4
02/11/10 Weight: 232.6 Lost: 2.4 Total Lost: 38.8
02/18/10 Weight: 231 Lost 1.6 Total Lost: 40.4
(02/21/10 Weight: 230 Lost 1 Total Lost: 41.4)
02/25/10 Weight: 228.8 Lost 1.2 Total Lost: 42.6
03/04/10 Weight: 226 Lost 1.8 Total Lost: 45.4
03/11/10 Weight: 224.6 Lost 1.4 Total Lost: 46.8
03/18/10 Weight: 224.8 Lost: +.2 Total Lost: 46.6
Goal Weight: 230 (goal reached on 02/21/10)

~~~~~~~~~~~~~~~~~~~~~~~~~~~~~~~~~~~~~

(Goal reached on 7/6/10) On February 21, 2010 I set "MY THIRD SHORT TERM GOAL" to lose 31 pounds and finally reach ONEderland!!! I have not weighted less that 200 pounds since in my 20's. Get ready ONEderland…here I come!!!

My Journey to ONEderland goal…

02/21/10 Start Weight: 230
02/25/10 Weight: 228.8 Lost: 1.2 Total Lost: 1.2
03/04/10 Weight: 226 Lost: 2.8 Total Lost: 4
03/11/10 Weight: 224.6 Lost: 1.4 Total Lost: 5.4
03/18/10 Weight: 224.8 Lost: +.2 Total Lost: 5.2
03/25/10 Weight: 223.2 Lost: 1.6 Total Lost: 6.8
04/01/10 Weight: 219.8 Lost: 3.4 Total Lost: 10.2
04/08/10 Weight: 218.8 Lost: 1 Total Lost: 11.2
04/15/10 Weight: 215.6 Lost: 3.2 Total Lost: 14.4
04/22/10 Weight: 213.8 Lost: 1.8 Total Lost: 16.2
04/29/10 Weight: 213.2 Lost: .6 Total Lost: 16.8
05/06/10 Weight: 210.4 Lost: 2.8 Total Lost: 19.6
05/13/10 Weight: 209 Lost: 1.4 Total Lost: 21
05/20/10 Weight: 209.2 Lost: +.2 Total Lost: 20.8
05/27/10 Weight: 207.4 Lost: 1.8 Total Lost: 22.6
06/03/10 Weight: 206.2 Lost: 1.2 Total Lost: 23.8
06/10/10 Weight: 205.4 Lost: .8 Total Lost: 24.6
06/17/10 Weight: 202.6 Lost: 2.8 Total Lost: 27.4
06/24/10 Weight: 202.2 Lost: .4 Total Lost: 27.8
07/01/10 Weight: 200.2 Lost: 2 Total Lost: 29.8
07/07/10 Weight: 199.6 Lost: .6 Total Lost: 30.4
Goal Weight: -200 (ONEderland)

~~~~~~~~~~~~~~~~~~~~~~~~~~~~~~~~~~~~~

I set "MY FOURTH SHORT TERM GOAL" to reach minus 100 pounds!!!

My Journey to 100 pound weight loss...

08/06/09 Beginning weight: 291
07/08/10 Start weight: 198.8
07/15/10 Weight: 198 Lost: .8 Total Lost: .8
07/22/10 Weight: 197.4 Lost: .6 Total Lost: 1.4
07/29/10 Weight: 195.2 Lost: 2.2 Total Lost: 3.6
08/05/10 Weight: 191.2 Lost: 4 Total Lost: 7.6
08/07/10 Weight: 190.2 - Under Weight Goal :)
Goal Weight: 191

~~~~~~~~~~~~~~~~~~~~~~~~~~~~~~~~~~~~~

(Goal reached on 12/30/10) I set "MY FIFTH SHORT TERM GOAL" to reach 175 pounds by the end of this year (December 31, 2010)!!!

My Journey to 175 pounds…

08/07/10 Start Weight: 190.2
08/12/10 Weight: 190.2 Lost: 0 Total Lost: 0
08/19/10 Weight: 189.8 Lost: .4 Total Lost: .4
08/26/10 Weight: 189.8 Lost: 0 Total Lost: .4
09/02/10 Weight: 189 Lost: .8 Total Lost: 1.2
09/09/10 Weight: 187.8 Lost: 1.2 Total Lost: 2.4
09/16/10 Weight: 187.8 Lost: 0 Total Lost: 2.4
09/23/10 Weight: 187.6 Lost: .2 Total Lost: 2.6
09/30/10 Weight: 185 Lost: 2.6 Total Lost: 5.2
10/07/10 Weight: 183.4 Lost: 1.6 Total Lost: 6.8
10/14/10 Weight: 182.8 Lost: .6 Total Lost: 7.4
10/21/10 Weight: 181.4 Lost: 1.4 Total Lost: 8.8
10/28/10 Weight: 180.4 Lost: 1 Total Lost: 9.8
11/04/10 Weight: 179.4 Lost: 1 Total Lost: 10.8
11/11/10 Weight: 179 Lost: .4 Total Lost: 11.2
11/19/10 Weight: 178.6 Lost: .4 Total Lost: 11.6
11/25/10 Weight: 178.6 Lost: 0 Total Lost: 11.6
12/02/10 Weight: 177.4 Lost: 1.2 Total Lost: 12.8
12/09/10 Weight: 177.2 Lost: .2 Total Lost: 13
12/16/10 Weight: 176.6 Lost: .6 Total Lost: 13.6
12/23/10 Weight: 176.2 Lost: .4 Total Lost: 13.8
12/30/10 Weight: 174.8 Lost: 1.4 Total Lost: 15.2
GOAL WEIGHT: 175 (reached goal on 12/30/10

~~~~~~~~~~~~~~~~~~~~~~~~~~~~~~~~~~~~~

(Goal reached on July 30, 2011) "MY SIXTH SHORT TERM GOAL" is to reach 160 pounds by August 4, 2011.

My Journey to 160 pounds...

01/06/11 Start Weight: 174.8
02/03/11 Weight: 170.6 Lost: 4.2 Total Lost: 4.2
03/03/11 Weight: 167.4 Lost: 3.2 Total Lost: 7.4
04/07/11 Weight: 167 Lost: .4 Total Lost: 7.8
05/05/11 Weight: 165 Lost: 2 Total Lost: 9.8
06/09/11 Weight: 162 Lost: 3 Total Lost: 12.8
07/07/11 Weight: 161 Lost: 1 Total Lost: 13.8
08/04/11 Weight: 159.8 Lost: 1.2 Total Lost: 15
08/04/11 Goal Weight Reached: 160

~~~~~~~~~~~~~~~~~~~~~~~~~~~~~~~~~~~~~

SparkFriends

SparkTeams



My Ticker:
current weight: 164.8


Recent Blogs:

Profile


Member Since: 10/23/2009

SparkPoints: 0

Fitness Minutes: 25,058

My Goals:
My goal is to get healthy, fit and lose weight.

My Program:
I am using software to log my daily food and exercise information. I am also using the SparkPeople website for the wealth of information, tools and support. Check out my "A Healthier Lifestyle" page on Facebook and become a FAN.

Personal Information:
My name is Faith and I live in Northeastern Illinois USA. I am a Christian, wife, mother, stepmother, grandmother, secretary at local real estate office.

I have been struggling with my weight for as long as I can remember. I want to become healthy and lose weight. I control my cholesterol and blood pressure with medications and would love to eventually get off them. Diabetes run in my family and I do not want to add that to my medical problems. I'm including regular exercise into my daily plan by walking daily and using strength training DVD's 3 times a week.

I started this page and blog to monitor my daily progress.

Have a GREAT Day and Thanks for Stopping By! Faith

Profile Image