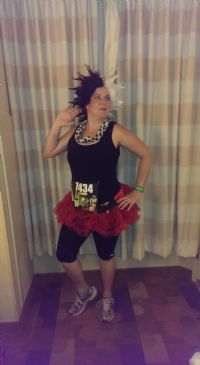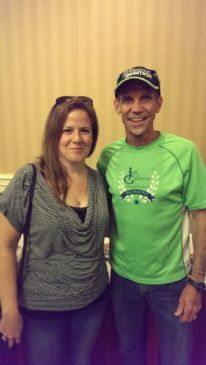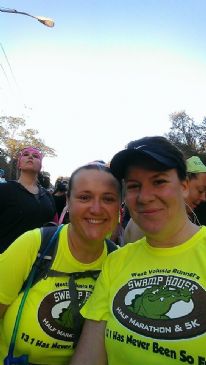 I have 57 pics in my gallery

Awards


"If you're tired of starting over, STOP giving up."
http://www.magicalkingdoms.com/timers/tick
ers/k704gj8lcyk251nz.png

A friend told me that quote after reading a blog I wrote about how I had been feeling like I always seem to be starting over and never really reaching my goals. The quote stuck with me. YES, I really needed to stop giving up on myself and start believe I can acheive this. I know I have the determination, drive and passion so no more excuses. Make it happen. I know I'm worth it! ~~~~~~~~~~~~

A ...
http://www.magicalkingdoms.com/timers/tick
ers/k704gj8lcyk251nz.png

A friend told me that quote after reading a blog I wrote about how I had been feeling like I always seem to be starting over and never really reaching my goals. The quote stuck with me. YES, I really needed to stop giving up on myself and start believe I can acheive this. I know I have the determination, drive and passion so no more excuses. Make it happen. I know I'm worth it! ~~~~~~~~~~~~

A little background..... My name is Jennifer and I live in sunny Florida (home of the puffy white clouds). I'm originally from Illinios (suburb of Chicago) but I have lived here for the last 16 years and I LOVE love LOVE it here! I have been with my husband Joe for 19 years and we have three amazing children ages 17, 13 and 6. I co-own a framing construction business with my husband and also work outside the home as an Office Manager for a construction company as well. I couldn't be happier with my life except for this weight issue. There is just too much of my life left to live and I don't plan on spending it like this. My goal is to shed 69.2 lbs. and go from 204.2 lbs. to 135 lbs. I am so glad for the continual support of SparkPeople and all the people who make it an amazing place to reach beyond yourself and find your dreams.

To all my Spark Friends...Join me on this journey, let's motivate & inspire each other. Add me, read my blogs, get to know me and I promise I will support you in return. We are SparkBuddies for life! This is OUR time, our year and most importantly our lives we are changing from this point on. It's ok even if you fall....just get back up ....you may fall 7 times but as long as you get up 8 that's all that matters. May we all kick a little booty during the process! We can rock this! :)

****************************************
**********************
"The man who can drive himself further once the effort gets painful is the man who will win." Roger Bannister

NEW Weight Goals beginning Jan.1st 2015:
204.2 ~ Starting weight (01/01/15)
199.2 ~ 5 pounds lost total (01/22/15)
194.2 ~ 10 pounds lost total
191.0 ~ Out of Obese BMI
189.2 ~ 15 pounds lost total
184.2 ~ 20 pounds lost total
180.4 ~ Original start weight w/ Julie
179.2 ~ 25 pounds lost total
174.2 ~ 30 pounds lost total
170.4 ~ First ten pounds goal w/ SP buddy Julie
169.2 ~ 35 pounds lost total
169.0 ~ Finally pass this number for good!
164.2 ~ 40 pounds lost total
160.4 ~ Second ten pounds goal w/ SP buddy Julie
159.2 ~ 45 pounds lost total
159.0 ~ Normal BMI
154.2 ~ 50 pounds lost total
150.4 ~ Third ten pounds goal w/ SP buddy Julie
149.2 ~ 55 pounds lost total
147.0 ~ To win the 30 lbs challenge at work
145.0 ~ What I weighed on my wedding day
144.2 ~ 60 pounds lost total
140.4 ~ Fourth ten pounds goal w/ SP buddy Julie
139.2 ~ 65 pounds lost total
135.0 ~ Ultimate goal weight (69.2 pounds GONE!!!!)
SparkFriends

SparkTeams



My Ticker:
56 Days until: Our First Disney Cruise


Recent Blogs:

Profile


Member Since: 5/20/2009

SparkPoints: 29,022

Fitness Minutes: 38,221

My Goals:
*Lose 5 Lbs. ~ Did it!
*Hit 199 ~ Did it!
*Lose 10 Lbs.
*Out of Obese
BMI category
*Hit 180's
*Get into a size 14 jean ~
*Get into a size 12 jean ~
*Run a Full Marathon
*Run a 5K straight through again
*Beat Half Marathon time
*Hit 170's ~
*Lose 15 Lbs. ~
*Lose 20 Lbs. ~
*Lose 25 Lbs. ~
*Lose 30 Lbs. ~
*Lose 35 Lbs. ~
*Hit 160's
*Lose 40 Lbs.
*Lose 45 Lbs.
*Out of overweight
BMI category
*Get into a size 10 jean
*Hit 150's
*Lose 50 Lbs. ~
*Lose 55 Lbs. ~
*Lose 60 Lbs. ~
*Lose 65 Lbs. ~
*Get into a size 8 jean
*Hit 140's
*Reach Goal

My Program:
DIET:
I am currently trying a clean eating diet of less processed foods and more plant based fruits & vegetables.

EXERCISE:
I aim for 5 days every week minimum. I run 4 times a week and bike ride another day. Working on strength training as I have planned on joining a local bootcamp class. I belong to a local runners group and sign up for many races including completing my first half marathon on 7/24/13. I have now run 4 half marathons and working on improving my PR time.

I also try to find things to do with my kids. We bike ride, play flag football, tag etc.

Personal Information:
I am.... scratch that... WAS a hibitual yo-yo dieter but I see things in myself this time around that I've never seen before. Who knew that I had this in me. Not givin' up this time a round. No way! It's just not an option. Who's with me????

Other Information:
"Remember that every healthy choice counts and so does every unhealthy one" from SP friend Tempest272002's page.

"If you don't know where you are going,
you'll end up someplace else."
Yogi Berra

�Failure will never overtake me if my determination to succeed is strong enough."

"Nothing can take the place of persistence."

Profile Image