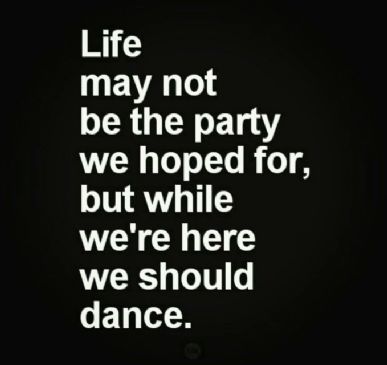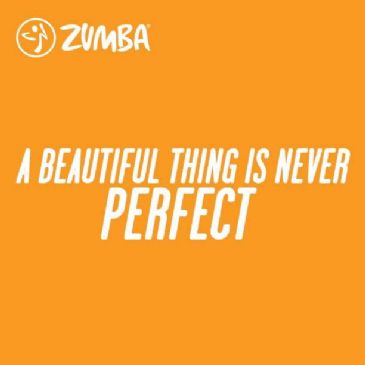 I have 85 pics in my gallery

Awards

Ashley Marie is definitely a Sparkaholic
Hello fellow Sparklies, my name is Ashley and I am 27 years old. I am happily married to the Love of my Life =] We reached our 2nd Anniversary married on July 1st, 2014

I tend to have trouble staying consistently motivated, but after almost 3 years of Sparking I KNOW I'm hooked. I love everything about SP and all the resources it has to offer. I never would of thought complete strangers could be so motivating!

I have been on SP since July 28, 2010 and now realize ...
Hello fellow Sparklies, my name is Ashley and I am 27 years old. I am happily married to the Love of my Life =] We reached our 2nd Anniversary married on July 1st, 2014

I tend to have trouble staying consistently motivated, but after almost 3 years of Sparking I KNOW I'm hooked. I love everything about SP and all the resources it has to offer. I never would of thought complete strangers could be so motivating!

I have been on SP since July 28, 2010 and now realize that leading a healthy life style is waaaay more difficult than I had originally thought.... I've recently seriously amped up my intensity on the fitness front.... food has been and still is my biggest issue...

****************
8/26/14
133.6

**Ultimate GW** 115 (18.6 lbs to go)
SparkFriends

SparkTeams

My Ticker:
current weight: 141.8


Recent Blogs:

Profile


Member Since: 7/28/2010

SparkPoints: 49,821

Fitness Minutes: 69,606

My Goals:
(Fitness, Nutriton, Life... in no specific order)

**Goal: To become Zumba Certified
**Reward: Self gratification
ACHIEVED: 6/7/14

**Goal: Attend Zumba Convention 2015
**Reward: Expierence beyond words


**Goal: Run a mile without stopping by the end of Summer 2014
**Reward: TBD
ACHIEVED: 6/25/12

**Goal: Run a Color Run 5K
**Reward: TBD
ACHIEVED: Officially registered 8/22/14 for Boston 10/12/14!

**Goal: Continue going to cardio kickboxing classes frequently!
**Reward: Weekly stress relief

**Goal: To reach 125
**Reward: Restart Tanning package

**Goal: To reach 120 (My Goal Weight!) and start
"Maintenance Mode"
**Reward: TBD

**Goal: To attend SP convention.... Bring it to Boston!!
**Reward: Priceless

My Program:
As of now it's dance, workout, dance AND workout, dance, dance... I think you get it...
I teach Zumba� classes Tu, Th and Sat and I take a class on M nights. I also help teach kickboxing Tu & Th and take KB classes to on M&W.

I track all my exercise religiously in the fitness tracker though! I am up to about 8 hrs. of exercise a week and I'm so proud of myself! I have a ton different JM DVDs that I love... BUT I find that I love my new routine more!

I bring my meals, coffee & snacks to work during the week & I drink WAAYYYY more water than I ever have in my life. I made all sorts of switches: light oatmeal bread, bagel thins, whole wheat english muffins, low fat salad dressings, and wayyy more fruits and veggies. I traded a lot of my junk snacks for healthier choices... but I still crave all the junk and reeses/ cookies or cheez-its late-night... that is what I NEED to work on!!

Personal Information:
Ashley Marie
27 years old
Married
Lived in MA my whole life

**HW- 145.5 1/30/10
**SW- 138.2 7/28/10

~*CW- 133.6 8/26/14
**GW- 115

~*CBF% - 31.5 7/2/13
**Gbf% - 25

~*CBMI - 25.3 7/2/13
**GBMI - 19

-16.3 down from Highest weight
-9.0 down since joining SP
*************************

I am a strong believer that "the universe" has already made a plan for you.... and that karma is the biggest b!tch there is.

I create Motion Graphics. I am the Design and Content Manager for Digital Media Displays. We mount flat screens in locations with heavy foot traffic and lots of hang time (like restaurants, salons, hospitals) and promote different items for the Host location (food/ drinks, bands, events etc.) and bring in local businesses to advertise.

It's pretty freakin sweet!

Other Information:
I have interned for Ch. 7 News, created news graphics for WB56, created sports graphics for NESN, and graduated from Connecticut School of Broadcasting and Whittier Vocational Technical High School.

*************************
I am so proud of what I have accomplished so far and I am finally ready to push myself to another level - life is what you make it!

Profile Image