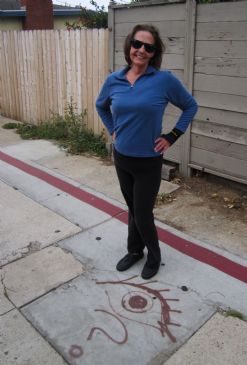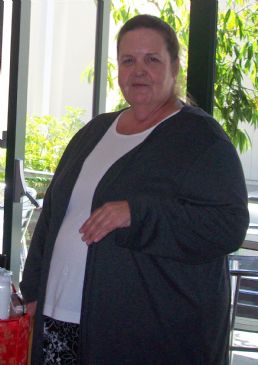 I have 16 pics in my gallery

Awards


Keep on Sparking!
7/18/14 - I have four books out now and I'm still at my weight after three years. So grateful for this life and to have Spark People.

10/05/13 - Two years at my weight goal everyone. You can do it too!

7/30/13 - I wrote two ebooks, and working on the third!

I can't tell you more than that, except that Spark People is responsible for my success!

3/5/13 - I am so proud of my swimming and stretching Videos on You Tube thanks to what Spark ...
7/18/14 - I have four books out now and I'm still at my weight after three years. So grateful for this life and to have Spark People.

10/05/13 - Two years at my weight goal everyone. You can do it too!

7/30/13 - I wrote two ebooks, and working on the third!

I can't tell you more than that, except that Spark People is responsible for my success!

3/5/13 - I am so proud of my swimming and stretching Videos on You Tube thanks to what Spark People did for me. I have a whole new improved life and you all know why. Don't give up. Read my 2007-2010 posts. If I could get here from there, you can too.


7/12/12 - Still thin, still Sparking still grateful!


5/2/12 After a rough winter I am still at goal and healthy. I'm swimming and eating well. Thanks to Spark People for giving me the courage, persistence encouragement and examples! XO

10/15/11 After 4 years of mostly continual Sparking I have made my goal! This is a moment I never thought I would see and I'm trying to do everything possible to enjoy it. If I did it, anyone can - and this means you!!!!

9/8/11 - I'm in the "Overweight" range now and planning to be "Normal" by the end of 2011. That will be a first, and I'm going to make it!. I'm getting 10+ hours of exercise per week, and it is working.

5/29/11 - I'm getting ready to surf this summer and I'm losing weight at a good pace finally. I'm focusing on more water for June. I work out an hour plus every day, and life is good.

4/21/11 - It's one month until the Bridge Walk and I am planning to do much better this year compared to 2010. I'm going to enjoy it this time instead of worrying that I won't make it. I'm still eating clean-ish and much better for it. 200 pounds

1/10/11 - I've been sick for weeks, but I'm eating clean and doing yoga. Those two things have been helping me lose weight. I'm getting ready to walk over the bridge again, and I am going to beat my time from last year!

7/30/10 - I am stagnant in my weight loss, so I am going to focus on something else for the month of August. For these 31 days, I will push the intensity of my workouts. Walk a little faster, swim a little harder and increase the weight a bit on my strength training. I'm hoping for great results by August 31 - Wish me luck!

05/22/10 - May 15 was the end of a mini challenge I gave myself. I wanted to weigh 229. I did not come close, as today's weight is 238.6. I'm resetting my weight loss goal for August 15. I want to be 227 by then which equals 5% of my current body weight gone. "Get me out of 230-ville" I tell myself.

02/21/10 - My new mini-goal is 229 by May 15. 2010. I was 2 pounds short of my last mini-goal, but I feel very confident that I will make this one.

12/06/09 - I have set a mini-goal to weigh 239 by Feb 20, 2010. My blog entry for today tells how I came up with the goal and how I'm going to get there. Go me!

10/10/09 - Two years with Spark people as of and I feel so lucky and blessed to be here. This 3rd year is going to be the charm!

I'm exercising and tracking food now. Things are looking up.

09/04/09 - Three months before turning 50 and I am getting serious now. I'm slowly starting to exercise and watching my calories. I have a trip to NYC at the end of November and I want to have a fun and healthy time.

06/16/09 - Still in 260-ville and still not exercising. I am watching the food intake (again) still.

11/30/08 - I'm feeling good and going into the holiday season with a good attitude. 250-ville, here I come!

08/30/08 - Back again. School's out forever, and I got my MBA in May. Now it's time to work on my health. Looking back to March, and this prior entry, I was really overwhelmed at that time. I'm in a much better place today and glad to be back with Spark People and all the fun here.

03/22/08 - I've really gotten off track. I have 7 weeks of school left and I'm going a little crazy. I hope this is the day I start back on track.

01/20/08 - After 16 weeks, I have improved a lot in my habits. I am tracking food and exercise dailiy, and I can see improvements, slowly but surely. My goal for the next two months is to stick with it! 258 lbs

11/28/07 - After 6 weeks, I'm very motivated to stay with SparkPeople. This program is working for me. 263 lbs

10/10/07 - I'm going to get serious and lose some weight. I've gained 40 lbs in the last 18 months on top of the 80 I've been carrying around forever. I hope this program will help. 275lbs


Current Status:


SparkFriends

SparkTeams



My Ticker:
current weight: 138.0


Recent Blogs:

Profile


Member Since: 10/10/2007

SparkPoints: 39,107

Fitness Minutes: 31,285

My Goals:
I want to be a normal weight. I'll know it when I see it!

Short term goal: Consistency in exercise.

I am working at home (laid off) full time. I'm working on my goals and plans for the next couple of years - somewhat like making resolutions.

My Program:
So far:

Portion Control

More Water - Need to work this one!

Tracking Food

Tracking exercise

Lap swimming, Spark People Strength Exercises, stretching and walking consistently. I want to start T-Tapping soon.

Personal Information:
I'm looking for FB friends like you, sharon.fitinfun@facebook.com

I lost 130 pounds with Spark People. I have Rheumatoid Arthritis and problems with my heart, but I still work out about an hour each day.

I'm a single mom, writing and working on websites.

Other Information:
I love to travel and read.



Profile Image