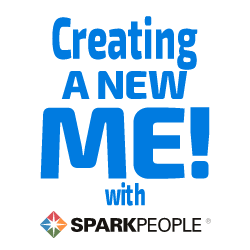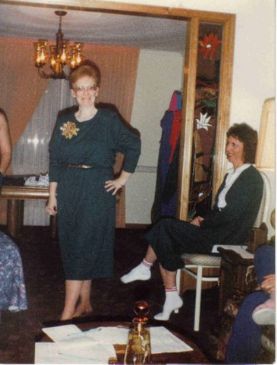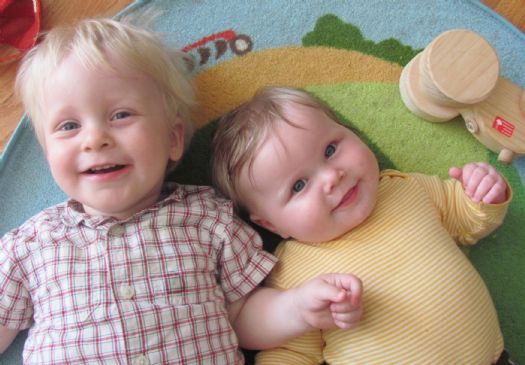 I have 32 pics in my gallery

Awards

My Journey
Hello. I'm Gini. Welcome to my page.

I have been with Sparkpeople for a few years and although I have learned so much, I have yet to put that knowledge into practice. I think I kept waiting for a sign or something to happen that would signal me that it was time to start. If I had taken control earlier I could have reached my weight loss goal and be so much healthier already.

I know when, where, how and why I am doing this and now is my time. I have set long and short ...
Hello. I'm Gini. Welcome to my page.

I have been with Sparkpeople for a few years and although I have learned so much, I have yet to put that knowledge into practice. I think I kept waiting for a sign or something to happen that would signal me that it was time to start. If I had taken control earlier I could have reached my weight loss goal and be so much healthier already.

I know when, where, how and why I am doing this and now is my time. I have set long and short term goals, I have cleared my kitchen of unhealthy foods and have prepared a fitness schedule.

I could wait for the New Year to begin , but as today is the first day of the rest of my life, as I have heard, today is a GREAT day.So , as of December 26, 2012, I am on my way to a healthier me.

I will reset my Spark account on December 31/12 to reflect my weight beginning that day as Monday is my weekly weigh in day. I have decided to set up weight loss rewards along the way for every 10 lbs lost. I have a lot to lose so my first long term weight goal is to lose 50 lbs by October 26, 2013. From there I will re evaluate.I will post my weight on this page each MOnday as an incentive to keep going. I have listed my planned program and rewards on the sidebar and will give a big Shout Out as goals are met.There will be 20 lbs lost photos along the way so that I never forget where I started this journey and I won't forget,

" If it is to be, It is up to Me.


Dec 31/12 - 297.6

Jan 6/13 - 299.6 - cookies!!!

Jan 13/13 - 300 cookies!!!!

Jan 20/13 - 299.8

Jan 27/13- away

Feb 4 - 302.4

Feb 11 - 298.6

Feb 18 - 300.6

Feb 25 -

Mar 11 - 299.6

Mar 18 - 299.4

Mar 25- 298.4

Apr. 1- 299.6

Apr. 22- 296.4 Whoo Hoo Finally

Apr 29 - 295

May 6 - 295

No Salt Spice Substitute

Ingredients

5 teaspoons onion powder
1 T. garlic powder
1 T. sweet paprika
1 T. dry mustard
1 teaspoon thyme
1/2 teaspoon white pepper
1/2 teaspoon celery seed


Current Status:


SparkFriends

SparkTeams



My Ticker:
current weight: 295.0


Recent Blogs:

Profile


Member Since: 1/2/2008

My Goals:
My first long term weight loss goal is to lose 50 lbs from my start weight of 297.6
Goal met:

My short term goals are 10 lb goals:

10 lbs met:
20 lbs met:
30 lbs met:
40 lbs met:
50 lbs met:


My Program:
I am following Sparks recommended calories daily and tracking those calories daily

I am tracking my fitness daily
I am walking 15 minutes daily and doing a Spark video, beginning with chair exercise, 3x weekly

Personal Information:
I live in Whitby, Ontario, Canada, a small town just east of Toronto.

I have 2 grown children and 2 adorable grandsons

At the beginning of this journey, I am super, morbidly obese

Other Information:
I am 60 years old and am married to my sweetheart for 40 years November 17/12

I have a basset hound/ beagle cross named Lady, who is actually in charge here.


Profile Image