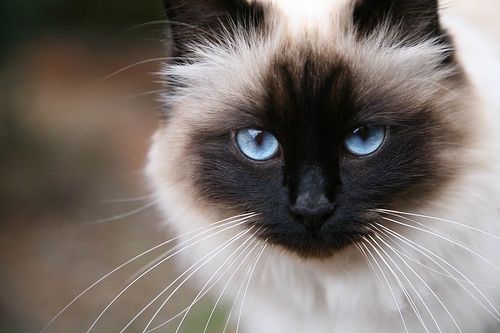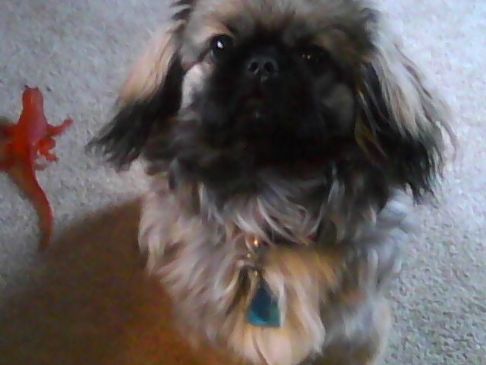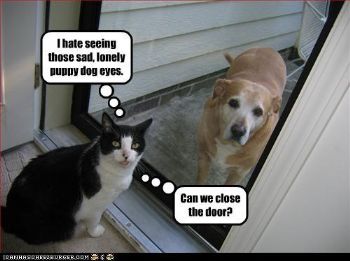 I have 6 pics in my gallery

Awards


My journey from Obese to Lean & Beyond!
I've come a long ways! My goal, always, has been to become and stay, healthy. Of course, what we want, isn't always what we get!

Initially, my focus was on *weight loss*. Then it moved to *fat loss*. Then to *muscle growth*.

Now, I'm on a mission to be in the best shape of my life! This means my focus is, totally on fat loss & muscle growth. Scale weight is no longer the target...so the changes I'm shooting for, are mostly the fine tuning ones.

My ...
I've come a long ways! My goal, always, has been to become and stay, healthy. Of course, what we want, isn't always what we get!

Initially, my focus was on *weight loss*. Then it moved to *fat loss*. Then to *muscle growth*.

Now, I'm on a mission to be in the best shape of my life! This means my focus is, totally on fat loss & muscle growth. Scale weight is no longer the target...so the changes I'm shooting for, are mostly the fine tuning ones.

My calories are within a healthy range of 1400 - 2000 and I eat Clean..so there is no starving involved.

So before anyone thinks I'm getting too *skinny*...that's not my intention.

FIRST ON is LAST OFF!

*My* "first on" is my tummy fat...so it's *my* "last off".

In order for this to happen, I need to keep draining the fat off my body, in the most healthy way... through nutrition, strength training, and never giving up!

Analogy: Fat loss is like a swimming pool. You can't drain the deepest end..before the shallowest end.

My deepest end: Tummy

My shallowest end: Upper/Lower Body

The ONLY way to get the swimming pool *dry*, is to keep pushing forward. Of course, we have zero control of where our body will lose fat.

The leanest end (obviously) will just keep getting leaner & leaner..While the deeper end will drain away at a slower pace.

But, until the deepest end is completely dry..others might think you're pushing too far.

It has to be done!

Lean/Super Lean, is not easy!!

Lean does NOT mean *skinny*.

Lean DOES mean *muscle*.

Lean DOES mean *low fat*.

There is no other way around it.

So, when others read this, know...

1. I eat VERY healthy

2. I eat at a safe/healthy calorie amount

3. I never go hungry. Not for a single second

4. I ONLY exercise 3 times a week/40 minutes, max

5. I do NO cardio, but will walk on treadmill if mood strikes

In person, people say I'm skinny, yes, but they ALWAYS follow it up with.."But you have a lot of muscle, too".

THERE IS THE KEY!

So, that's my mission. My journey of *weight loss*, may be over...but my journey to becoming the best *me*, is just beginning!

On with my story....
@@@@@@@@
Jan 1, 2007...

Starting weight: 185 pounds

Height: 5' 3.5"

Frame Size: small

Body Fat: 45%

Clothing size: 20 jeans

Starting Measurements...

Chest: 41"
Waist: 38 1/3"
Stomach: 42"
Hips: 45.5"
Thighs: 25.5"
Arms: 13 1/3"
Calves: 14.25"
Wrist: 6"

@@@@@@@@
June, 2007...

Weight: 135lbs
Weight loss: 50lbs!

@@@@@@@@
2008 & 2009...

I still had a few stumbles and had to re-tackle some gains. But I always returned to the 135lb mark. I thought this was my set point. Boy! Was I wrong!!

@@@@@@@@
2010...

My head finally fixed itself, so whatever issue I had with relapsing, suddenly went away. Poof! Just one day, I was fixed! Don't ask me how..cause I'm not really sure??

I was 48yrs old, knew 50 & menopause was approaching, soon, so I just knew my time was now...or I might risk my future health.

It was now or never...so I picked NOW. And have never looked back or had a single stumble.

@@@@@@@@@
Aug 26, 2011...

I had pretty major surgery for a prolapsed bladder.The recovery, even though I was in excellent shape, was horrendous! But I healed very well and after a 3 month wait, I was allowed to resume the exercise...which is VERY modified and safe.

Aug 25, 2011...Day before surgery and last day of work: 125lbs

Aug 26, 2011...Morning of surgery 123lbs

Sept 5, 2011...almost no eating, so the scale read: 117lbs!

October, 10, 2011... I returned to work. People were commenting on how "skinny" I was looking and not in a good way. I assured them it was just because I had lost all my *muscle*, not because of low scale weight. It's amazing the difference muscle makes, in our appearance!

Nov, 2011...weight settled back at the 121 lb mark

Dec 17, 2011...119.5lbs *started back with light weight lifting

Jan 23, 2012...117lbs

Feb 27, 2012...116lbs

April 8, 2012...114lbs

May10, 2012...112.5lbs

June 11, 2012...111.5 lbs

July 30, 2012...111 pounds

August 26, 2012...110.5lbs

September 18, 2012...110lbs

October 1, 2012...109lbs

Oct 8, 2012...107.5lbs

Oct 29, 2012...106lbs!

Feb 2013...103lbs!! **this drop happened due to a 48hr fast I needed to be on for a required medical test. Weight went right back to 106lbs, after resuming normal eating**
@@@@@@@@@@@@@@@

Late 2013 - 2014....After achieving ultra low scale weights and ultra small jean sizes , my desire to attain more muscle mass in my lower body took over, so I changed my focus by increasing both my calories and my squats & walking lunges.

It took a few months, but I'm happy to report that I've been able to build my body into a very feminine balance of muscle & body fat, which I'm more than pleased with.

Since I was careful, about the only changes occurring were...

1. Increase in (sloooooow) scale weight

2. Had to move out of *boy build* jean sizes of 00 & 0's, into 2/3's which allow my new *girlie shape* to be showcased

Never thought I'd have the ability to sport a muscular back end, but it has now become my most prized body part. While it wasn't (mentally) easy, at first, to pitch my super tiny jeans, I've come to really appreciate all my newly acquired curves.

Score! : ))

@@@@@@@@@@@@@@@

































SparkFriends

SparkTeams

My Ticker:
359 Maintenance Weeks

Interact with GOING4MUSCLE





Recent Blogs:

Profile


Member Since: 2/10/2007

My Goals:
Staying Fit, Getting Lean & Eating Healthy!

I use vitamins & foods, to keep my body & hormones as stable as possible. My favorite staples are...

Soy Milk
Flax Seed
Almonds
Soy Nuts
Eggs
Fish
Greek Yogurt
Fresh Fruit
Chicken Breast
Yams
Red Potatoes
Brown Rice
Broccoli
Spaghetti Squash
Radishes
Pure Protein Bars
Whey Protein
Avocado
Steel Cut Oats
Cream of Wheat
Adams Peanut Butter
Fiber bars (my only *sweet* treat)
Lots of water
Caffeine Free Teas

I'm a total believer in...

YOU ARE WHAT YOU EAT!




My Program:
Eat Clean, avoiding process and sodium, as much as possible.

I do follow a 95/5 rule, as there is no reason to be 100% strict, to be healthy.

But, I have no desire to stray away from my eating plan, so it's very easy to follow.

I strength train Mon, Wed, Fri...

Free Weights
Total Gym
Bench with barbell

I do ZERO cardio

My job is very physical, so lots of calorie burn happens, 5 days a week.






Personal Information:
Height: 5'3.5"

Age: 51










Profile Image