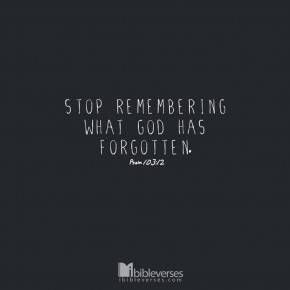 I have 32 pics in my gallery

Awards

Be Positive. Be Yourself. Believe!
1-18-14 At Christmas, I started on this journey again. I am going to do this THIS year. Most of my 2014 goals have to do with becoming a "better" me. I'M LOOKING FOR SPARKFRIENDS. I will need the support. Thanks and Blessings to everyone.

8-10-13: Starting Over. I can do all things through Christ who strengthens me. With You, I can do this!

*****Received a challenge from a friend to lose 10 lbs over the holidays. To be above the norm. So if I do that, I ...
1-18-14 At Christmas, I started on this journey again. I am going to do this THIS year. Most of my 2014 goals have to do with becoming a "better" me. I'M LOOKING FOR SPARKFRIENDS. I will need the support. Thanks and Blessings to everyone.

8-10-13: Starting Over. I can do all things through Christ who strengthens me. With You, I can do this!

*****Received a challenge from a friend to lose 10 lbs over the holidays. To be above the norm. So if I do that, I will be a breaker...in the hundreds at 196. Here I go.....*****

I am beginning day 1 of the 100 Day Challenge. I will be attempting to exercise for 100 days straight. I think this challenge will be a great motivator for me. Day one.

21. At any given moment you have the power to say this is not how the story ends. However, saying is one thing, you must also change your actions to change the direction of the story. The best stories involve people who undergo a dramatic internal change which manifest externally.

20. "Comparison is the Thief of Joy"~Theodore Roosevelt.

Saw this on someone's page. The quote really does help me not to compare my weight loss journey to anyone else. There are a lot of motivating people out there; however, my weight loss is personal. As long as I don't give up and I am seeing progress, that's a good thing. Onward!!!

19. Sometimes results are not evident at first. Under the surface is budding the rose of success.

18. I'm DONE saying I'll start over tomorrow & knowing "tomorrow" will never come

I'm DONE waiting for tomorrow

17.
1. Know WHAT/HOW much you eat
2. Shut up and sweat – you have to WORK it off
3. Do it every single day – make it a lifestyle

16. Everyday you wake up you must ask yourself the question, "What will I believe today?" don't choose to believe bad things about yourself. Expect the best out of yourself. Get the best out of yourself!

15. Don't sit around thinking bad thoughts. Think what you want to think. Think good thoughts about yourself, about other people, and about life. --Joyce Meyer

14. I don't know what the key to success is, but the key to failure is trying to please everybody. ---Bill Cosby

13. I will remember to have a good attitude during tough times.

12."A tree with strong roots can withstand the most violent storm. But a tree cannot grow roots just as the storm appears on the horizon." -HH The Dalai Lama


11. Don't be easily offended...Sometimes people don't know they are not thinking. Be kind.

10. " People who fail to achieve their goals usually get stopped by frustration. They allow frustration to keep them from taking the necessary actions that would support them in achieving their desire. You get through this roadblock by plowing through frustration, taking each setback as feedback you can learn from, and pushing ahead. I doubt you'll find many successful people who have not experienced this. All successful people learn that success is buried on the other side of frustration. ~ " Unknown

9. "Someone who is busier than you is exercising right now."

8. Unhappiness has a greater price. Live the kind of life that excites you to get out of bed in the morning, one of color and joy. This is my goal. I am not there yet but it is my destination.

7. I'VE GOT AN ATTITUDE. Attitude is a MINDSET that takes precedence over all other facts. Attitude affects my altitude. I can change my attitude. I can be positive in my thoughts about my life. I don't have to accept failure as the norm. It is only failure if I stay down. I'm up and I am alive. "I can do all things through Christ who gives me strength." This is what my MINDSET is set on. I'VE GOT AN ATTITUDE.

6. As I think about myself in my heart, this is what I become. Today, I see myself kind, caring, and positively engaged with others. To day I see myself meeting my goals (physical, financial, personal). I see.... possibilities.

5. Replacing important things in your life with work only causes anxiety to build up--not to mention that it takes the joy out of life. Stay focused on people you love and encourage them. Don'f focus on task that drain you and others of precious time.

4. The greatest good you can do for another is not just to share your riches but to reveal to him/her his/her own.

- Benjamin Disraeli, British statesman

3. Everything you do makes a difference. Even if you're not on the front lines leading the effort, you have a contribution to make. Without your contribution, no matter how small, so many other things would never happen. The world needs what you have to offer. You have no idea how the simplest of your everyday actions can effect your child, and even people you've never met (your family, too). Chances are, you'll never know. But if you're looking for a purpose to work toward, all you need is the desire and the right perspective. Define yourself as your task, and that's all you'll ever be. Define yourself as your contribution to your family (you mean a great deal), and suddenly you're a very important part of a bigger picture. The biggest pictures are the ones where there's room for everyone to be seen. "


2. Life is not about how to survive the storm but about how to dance in the rain.

1. Should you find yourself at a loss, wondering what life is all about and what your purpose is, be thankful. There are those who didn't live long enough to get the opportunity to wonder.

- Unknown
SparkFriends

SparkTeams



My Ticker:
current weight: 206.5

Interact with GOINGTODOTHIS2





Recent Blogs:

Profile


Member Since: 5/22/2010

SparkPoints: 9,995

Fitness Minutes: 18,549

My Goals:
Exercise everyday.
I want to develop this discipline. Once I have this down, I will add another goal.



My Program:
Right now I am focusing on just exercise. My goal is to keep moving. I want to do something everyday. Exercise, Exercise, Exercise.



Personal Information:
My personal goal is to lose 10 lbs at a time. When I started I weighed less and have gained several lbs due to an illness. I am back and ready for change.

Goal: 212lb--I'm Done, Girl!

Goal: 201lb

Goal: 192 lb (wonderland)

Goal: 182 lb

Goal: 172 lb

Goal: 162 lb

Other Information:
April is my goal date.

Profile Image