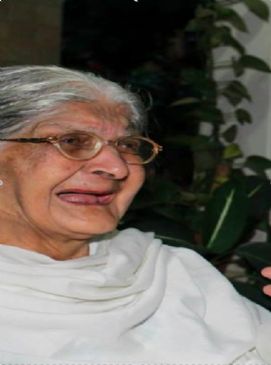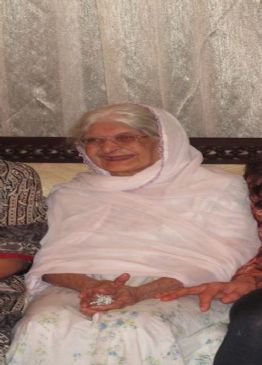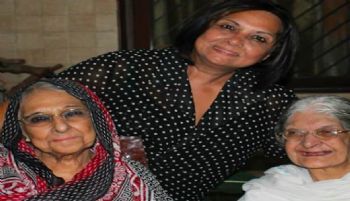 I have 14 pics in my gallery

Awards

GranjERRY's SparkPage
Hi I am Maniamman and you can call me Mani for short. I am almost 86. Have been married for almost 70 years to my 92 year old hero. Live in a joint family that comprises of my Son, Daughter-in-law, 2 Grand sons and grand daughters-in-law and 5 great grand kids, 2 great-grand-daughters-in-law and 1 great-great-grandson and 1 GGGD who is about 6 weeks old.
My 68 year old daughter lives nearby with her family.
Have 2 surviving older brothers - 96 and 90 and one surviving younger ...
Hi I am Maniamman and you can call me Mani for short. I am almost 86. Have been married for almost 70 years to my 92 year old hero. Live in a joint family that comprises of my Son, Daughter-in-law, 2 Grand sons and grand daughters-in-law and 5 great grand kids, 2 great-grand-daughters-in-law and 1 great-great-grandson and 1 GGGD who is about 6 weeks old.
My 68 year old daughter lives nearby with her family.
Have 2 surviving older brothers - 96 and 90 and one surviving younger sister who is 80.

How did SP happen to me:
My youngest Grand Daughter is a geriatric care specialist. She got me hooked here.

I weighed about 75 Kilos, and am 5ft 3inches tall. Till about 2005. Till Arthritis knocked at my door, I was happy being a pleasantly plump grandma to all my kids. Could walk reasonably well & just needed support when I negotiated stairs, avoided squatting or sitting on low seaters that's about it. Then in 2008 I had a fall in the bathroom and had to undergo a knee replacement surgery. Recovered well, but needed a cane to move around as my Osteoporosis had aggravated my RA. In 2010 I even travelled to London for my Great Grand Son's graduation from LSE. There I saw so many people my age using walkers and being independent, so got myself one.
Back home was using the walker in the house to move around, and just needed assistance in negotiating stairs.
However my inactivity because of the surgery & dependence slowly began pushing my weight up.
Then one fateful day, while taking a step I tripped over my walker & fell. No serious damage but a badly sprained ankle that kept mein bed for 2 weeks and wheelchair bound for 3 months.
By 2011 I was weighing almost 90 Kilos. After this I have become extremely paranoid of walkers & prefer a cane but can't move a step till I have someone propping me. Right from getting out of bed, my basics, moving from my bed to my rocker I needed my nurse or a family member to support me.
In Nov this year, when I checked my weight I had crossed a 100 kilos and it was also getting extremely difficult for my caregivers to help me with my weight going up. Especially if I sat in a place for a while I would need a man or two ladies to help me up as I was so heavy. That's when Anita stepped in.
I Joined SP last month but all my data has been lost. Dunno how.
& again DGD Anita, helped me get back as she knows how much i enjoyed chatting you guys up and also helped me be alert as well as encouraged me to do more physical activities.
My target was to reach 80 kilos by my 70th Anniversary but with my health setback I just want to be able to walk by April 2014

Weight on 11th Dec 2013 - 94 kilos
Weight on 26th Jan 2014 - 78.6 kilos

SparkFriends

SparkTeams



My Ticker:
current weight: 159.0


Recent Blogs:

Profile


Member Since: 12/9/2013

SparkPoints: 6,561

Fitness Minutes: 1,060

My Goals:
Need to lose at let 30 kgs to be able to walk comfortably. Is it possible at 86…. time will tell.

My Program:
Have been doing Ayurvedic treatment but had to stop after my Dengue attack but should be able to get back after a month.
Trying to now only control my diet as any physical exercise after the Dengue attack is extremely painful.


Personal Information:
I live in the Southernmost State of India - Kerala, in a beautiful sea side city called Ernakulam.
Was born and brought up here then lived in London for 8 years, then Bombay for another 8 or ten years and then Delhi for 5 years, till DH retired in 1985.
I am 85 soon to be 86
DH is 92
Have 1 Son and 1 daughter
Have 3 Grandsons and 2 Grand daughters
Have 13 Great Grand Kids of which 8 are married
Have 4 Great-Great-grand kids the eldest is 6 almost 7 and 2 more expected soon.

Other Information:
I am a devout Syrian Catholic.


Profile Image