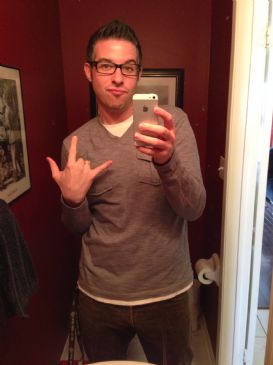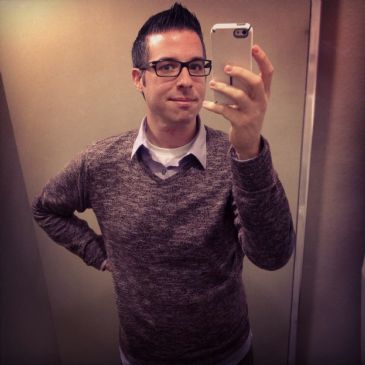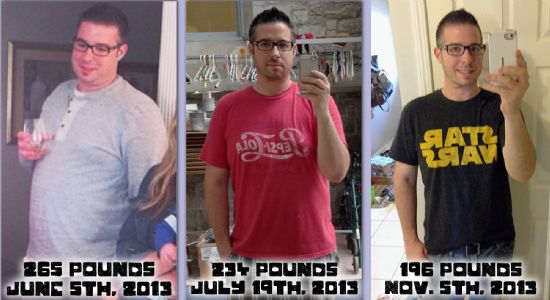 I have 31 pics in my gallery

Awards


13.1 MILES OR BUST...
Been overweight, then skinny, then slowly crept back into obesity... and then ran as fast as I could toward the me I wanted to be. I set things right again for my own self-esteem, gave my wife back the man she married, and have so much more energy for my kids. Turning a new page now, training for a half marathon in May 2014. "All things are possible."

Training Schedule (if you're interested): http://bit.ly/1bDlEyi

Update (Jan. 14, 2014): Seven months... 80 pounds gone ...
Been overweight, then skinny, then slowly crept back into obesity... and then ran as fast as I could toward the me I wanted to be. I set things right again for my own self-esteem, gave my wife back the man she married, and have so much more energy for my kids. Turning a new page now, training for a half marathon in May 2014. "All things are possible."

Training Schedule (if you're interested): http://bit.ly/1bDlEyi

Update (Jan. 14, 2014): Seven months... 80 pounds gone forever. Hello goal weight, nice to meet you...

Update (Oct. 21, 2013): In 20 weeks, I've lost 66 pounds, and weigh in now at 199 for the first time in over seven years. Closing in on my goal weight feels quite surreal sometimes.

Update (Sept. 11, 2013): After 14 weeks, I'm down to 210 pounds! Ten more pounds and I get to go buy a new wardrobe!!! :-D

Update: After 10 weeks of consistency and pushing hard, I've gone from 265 to 225 pounds. I never expected this, and I'm beside myself and grateful for the results. 35 pounds to go!

For my back-story, checkout this post: http://www.sparkpeople.com/mypage_public_j
ournal_individual.asp?blog_id=5403478
SparkFriends

SparkTeams



My Ticker:
Body Fat %: 22.0

Interact with GREGGWEISBROD







Recent Blogs:

Profile


Member Since: 6/18/2013

SparkPoints: 12,062

Fitness Minutes: 6,761

My Goals:
• To lose 11 more lbs
• To continue to be healthier and more active for my wife and kids
• To train for and successfully run a half marathon in May 2014

My Program:
• Exercising three times a week, Mon/Wed/Fri
• Long runs on Mondays, Dodgeball on Wednesdays, and Gym time on Fridays
• Trying to do situps and pushups daily (struggling to make this a habit)
• Eating within my allowance for healthy weight loss / maintenance

Other Information:
Never underestimate the power of a simple and kind word. Never underestimate the power of selfless love. It can change someones whole world in a heartbeat.

Profile Image