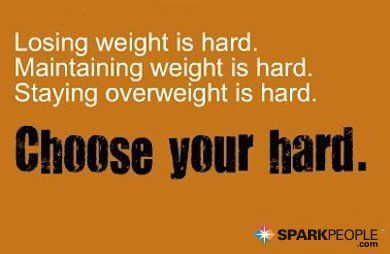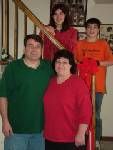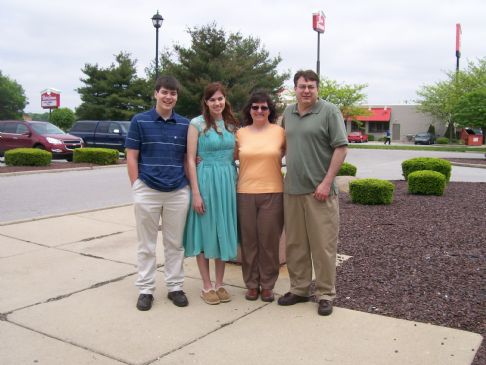 I have 26 pics in my gallery

Awards

Heidi's Hope
Goal for Spring 2014--- Walk a 5 K race.

I am sick and tired of being sick and tired!

"You are never too old to set another goal or dream a new dream"
C. S. Lewis

My goal is to be healthy and fit so I can join my family in their fun activities instead of being left behind or needing to beg off.

"Discipline, not Desire, will Determine your Destiny"
Dr. Charles Stanley

1 Corinthians 6:12: "Everything is permissible, ...
Goal for Spring 2014--- Walk a 5 K race.

I am sick and tired of being sick and tired!

"You are never too old to set another goal or dream a new dream"
C. S. Lewis

My goal is to be healthy and fit so I can join my family in their fun activities instead of being left behind or needing to beg off.

"Discipline, not Desire, will Determine your Destiny"
Dr. Charles Stanley

1 Corinthians 6:12: "Everything is permissible, but not everything is beneficial."




Current Status:


SparkFriends

SparkTeams



My Ticker:
current weight: 184.0


Recent Blogs:

Profile


Member Since: 5/19/2011

My Goals:
Walk a 5 K race

Lose 2 lbs per month

Eat more organic

Consume fewer chemicals mascarading as food

switch up my breakfasts so I don't get bored

chat more on my teams

send more SparkGoodies to my friend





My Program:
PLAN FOR SUCCESS

Nutrition--
* Follow the Diabetic Meal Plan for meals and snacks.
*Drink Green Tea daily
*8 cups of water per day


Fitness--
*Walk 2 miles on Monday and Friday
*Walk 3 miles on Wednesday
* Strength Train on Tuesday and Thursday
* Yoga upon waking and before bed 3 nights per week
* Saturday is functional fitness day--yard work, garden work, house work, shopping, stacking wood.
* Sunday is rest day.




Personal Information:
I live in the SE part of the Hoosier state, married 28years, mom to a 22yo dd (a preschool teacher) and 17yo ds whom I still homeschool.
We have 1 black lab/golden retriever mix, 3 cats, a flock of chickens as well as a woods full of wild critters.
I am an avid reader of inspirational fiction and Classic Literature, a homeschooling mom, and an amateur naturalist/ conservationist, who is passionate about planting native plants and flowers.


Other Information:
Co-Leader of Indiana Sparkers SparkTeam


Using diet, fitness, and yoga to manage fibromyalgia. Using diet, fitness, yoga, and Armour to manage hypothyroidism.





Profile Image