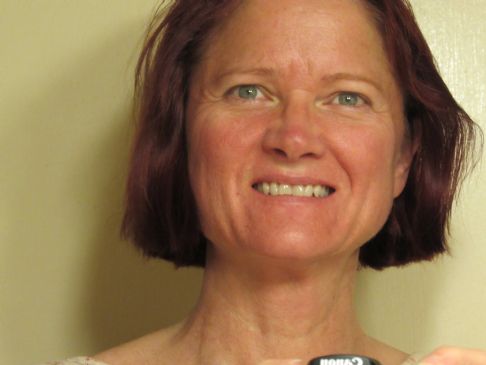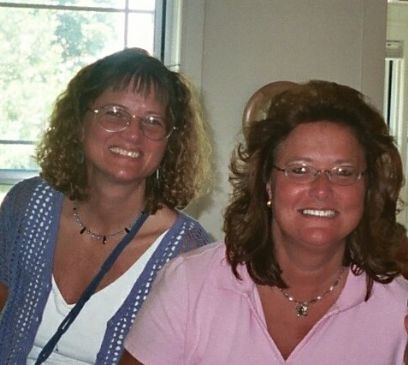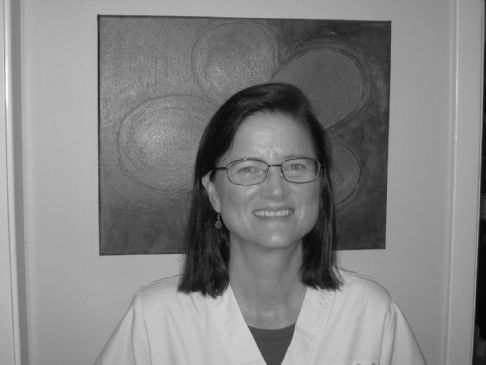 I have 11 pics in my gallery

Awards

spark in cajun country
I was Alcohol free for 165 days, from Aug 2013 until jan 23rd 2014, over 5 months! that was a first for me. Am proud of that. Since that time it took me a year to have had 121 days AF streak.
I am shooting for a dry june then vacation time begins in july so I knw that I will be drinking then. AUgust 1st I travel to new york with my parents for a week in manhattan, seeing some shows: phantom of the opera and The king and I. Should be alot of fun.
a year ago I Joined an online group ...
I was Alcohol free for 165 days, from Aug 2013 until jan 23rd 2014, over 5 months! that was a first for me. Am proud of that. Since that time it took me a year to have had 121 days AF streak.
I am shooting for a dry june then vacation time begins in july so I knw that I will be drinking then. AUgust 1st I travel to new york with my parents for a week in manhattan, seeing some shows: phantom of the opera and The king and I. Should be alot of fun.
a year ago I Joined an online group called SMART recovery and they are very supportive of a substance free life style. I bought their handbook and am going thru it slowly. One of the work sheets is a Cost benefit analysis. Where you list the long term or short term benefits/risks of using. There are NO longer term benefits to drinking and the long term risk of drinking is DEATH! Very much an eye opener.
Alcohol had effected my thyroid but those levels have returned to normal since I quit drinking thank goodness. I quit my health club and joined a gym. IT is one mile from my house and open 24/7 which is great because I like to go at 8pm. I have been trying to go more regularly. Eventually I would like to walk/run a mini- marathon. Over 13 miles!!!!
Memorial day I ran a 5 K for the first time, felt great only took a couple of breaks. 2 days later, but unfortunately then ran 5 miles on the tred mill and injured my right thigh lateral quad. It still bothers me and it has been over 3 weeks ago. Have not even walked on the tred mill....am afraid to.
I have a new Osteopathic doctor, I like her, seems very thorough. Told her I was bipolar and stable on my meds, She will be my GP. I will still see my old psychiatrist even though she does not take my insurance., which changes as of March 1st. with a $4K deductible, ouch. Lesser premiums but hope we don't get sick!
My eating is about the same, have a healthy plate lunch with friends at a health food store daily. Eat regular meals at night with my wonderful husband. Don't eat breakfast. Since I quit drinking I have lost 15 pounds! I stopped snacking at night too. Maybe a piece of fruit when I get home from the gym.
I am self employed, work with the elderly and hate the paper work that goes along with it. I procrastinate. Need to work on this area of my life. I am on the computer too much. avoiding house cleaning and paperwork. I like to go to facebook, forums, blogs and chat rooms, this is fun to me and helps in my remaining alcohol free. This area I need to work on as well.
I have said I have an addictive personality: food, alcohol, and internet.
A trifecta. Am working on all of thee areas. It is all about moderation.
Being bipolar I have a problem with extremes. I seek balance in my life.
I am pretty much content with how things are going. I have a sweet romantic husband who loves me unconditionally. Have a nice home to live in and a rewarding job. What more could I ask for?
bizi

SparkFriends



SparkTeams

My Ticker:
current weight: 8.5 over


Recent Blogs:

Profile


Member Since: 4/24/2007

My Goals:
lose this belly fat and weight that I have gained. Make it to the gym more often.
eat more fruits and veggies!
Eat more local organic produce.
Follow a low carb diet forever.(with some cheat days here and there!)

My Program:
My goals are to lose weight slowly but surely it is coming off so slow. I am trying to follow a low carb diet, eating healthy lunches at our local health food store. I want to go to the gym on a regular basis.
I went 165 days alcohol free, which is a first! from aug12th to january 23rd 2014.


Personal Information:
on january 1st 2015, I turned 52. I have a twin. WE celebrated our 50th by going on a cruise together with my older sister. WE had a great time. Married to a wonderful man of 18 years. no kids 2 cats, named hazel and hattie. They are alot of fun.
Live in Lafayette Louisiana since 2001, love it here.
I have my own small business, work with the elderly.

Other Information:
I enjoy spending time on the internet, posting on forums giving and receiving emotional support. Enjoy seeing the regular crowd at the health food store that I eat my lunch with every day. I used to eat by myself which was lonely. Trying to get to the gym more often need to find a more enjoyable activity. Hubby and I are big LOST fans, x-files and now downton abby. WE keep watching the reruns and enjoy this in the evenings. Don't really have any hobbies.

Profile Image