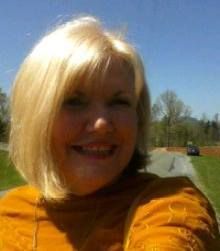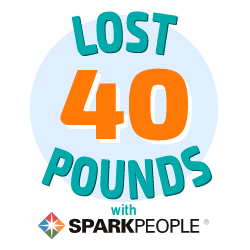 I have 27 pics in my gallery

Awards

Ignition
WELCOME to my Spark Page!
I'm moving for a while to LA. I'll try to take pictures.
I chose the username igniteme101 because of what the words mean
Igniteme -Father May your Holy Spirit light a Fire in me to bring Glory to YOU and may that fire touch my metabolism, my behavior, and my attitude towards food my health and others! 101- I don't know everything! I'm STILL IN TRAINING FOR GOD'S ARMY!
Because I'm still in training and always will be, I paint reminders ...
WELCOME to my Spark Page!
I'm moving for a while to LA. I'll try to take pictures.
I chose the username igniteme101 because of what the words mean
Igniteme -Father May your Holy Spirit light a Fire in me to bring Glory to YOU and may that fire touch my metabolism, my behavior, and my attitude towards food my health and others! 101- I don't know everything! I'm STILL IN TRAINING FOR GOD'S ARMY!
Because I'm still in training and always will be, I paint reminders of what Gods word tells me.
Praising God that He knows why He created bad weather. I think it's so we won't take for granted the beautiful days He creates!

A Traditional Cinquain Poem (c) 10/27/2013 by del'jean

The Lamb
Was Crucified
Lion Of Judah
Resurrected for you and me
True Love
Ronda, ( HANNAHSGRAMMIE) reminds us in her 'Thoughts to Ponder':
The question isnít who is going to let me; itís who is going to stop me. ĖAyn Rand


Current Status:


SparkFriends

SparkTeams



My Ticker:
Pounds lost: 40.5

Interact with IGNITEME101






Recent Blogs:

Profile


Member Since: 9/4/2013

SparkPoints: 29,530

Fitness Minutes: 1,820

My Goals:
I have lost 20 pounds since Sept 4, 2013! I want to weigh 175 by the end of January.
I DON'T KNOW IF I CAN LOOSE THAT MUCH BY THEN, BUT I WILL GIVE IT MY BEST!~

-25 pounds 12/8/2013
-30 pounds 1/3/14
-31 pounds 1/8/14
-34 POUNDS 1/22/14
-36 pounds 1/29/14
-36 pounds
Feb 5:
Feb 12:
Feb 19:
Feb 26:
March 21st: -38 pounds
March 28th: 39 pounds
April 4: 39
April 11: 40 pounds
APRIL 18: -42 pounds
APRIL 25:

4/2/14 I have lost an additional 13.5 inches arms-(1 from each)= 2,
thighs-(1 from each) = 2, chest- 3,
hips-3,
waist-3!!!

PS As of December 20, 2014, I can remove my jeans ALL OF THEM zipped up and buttoned! And put them on that way, also~

I'm amazed~ Praise GOD!

My Program:
Mediums I use: journal, art, fitness and eating correctly!
My fitness is walking, dancing, stationery bike, and floor exercises with my grand daughter who is 14 months old.
Jesus is the reason for EVERY season!

Personal Information:
Bethany, OKLAHOMA, USA

Other Information:
Life is a Journey best shared with others.

Loneliness is different than BEING alone, and now I'm neither!

Profile Image