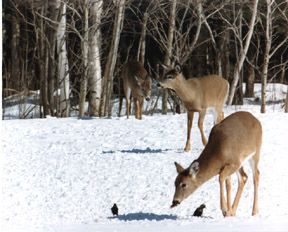 I have 11 pics in my gallery

Awards

For My Health
Hello All, its nice to be here with all of you. I am so anxious to get started and to do well, every day. I will always try to help anyone that I can.

I want to thank everyone up front before I begin because I might forget once in a while to do that.

While I guess I should hurry up and get started. Looking forward to talking to everyone.

8-3-08

I have been a member since March 1, 2008. I started out with a weight of 215. I just weighed ...
Hello All, its nice to be here with all of you. I am so anxious to get started and to do well, every day. I will always try to help anyone that I can.

I want to thank everyone up front before I begin because I might forget once in a while to do that.

While I guess I should hurry up and get started. Looking forward to talking to everyone.

8-3-08

I have been a member since March 1, 2008. I started out with a weight of 215. I just weighed myself today, and measured myself too.
I have been apparently doing something wrong, because I have gained weight to 220, and my measurements have not gone down, actually my waist increased by a half inch.


7-11-2010

Hello All, I am sorry for not upkeeping my Sparkpage. I am not good with writing ideas down. Sometimes I don't know what to write. I will try harder from now on and see if I can make it a better place to come to.

Lately, I have been going to Lymphadima Therapy. What that is is a therapy for when your body and legs swell without any reason. So it's not your heart or anything like that. It has to do with your Lymphnodes that are all through your body. I have to go three times a week. I get a massage starting from my neck and behind my ears, and then under my arms and sides and stomach, pushing all the fluid to my bladder. Then she goes from the bottom of my feet up to my groin area, pushing it upward toward the bladder as well. It takes an hour and a half to do the whole thing. After the massage I have to get the bottom section, below the knee, area wrapped with three different kinds of bandages. They look almost like an Ace bandage but they don't stretch that much. She will start with my toes and work her way up to my knee with the three bandages. I have to wear them for 22 hours a day. My BF had to learn how to do it to so he could do it in the mornings and on weekends. It is pretty intense to me. It is working though. My legs have come back down in size tremendously. They look normal now. They also feel a lot better.

Then while I am doing all that I am still going to my Pool Therapy twice a week. It makes it pretty busy. I get very tired on those days when I have to do both in one day. I like going to the pool. It is at least some kind of exercise, because lately I haven't been doing any that much.

I am trying to watch what I eat. I am on salads for lunch. a half of bowl of cereal in the morning and for supper, we have some kind of lean meat and vegetables. I am staying mostly right on my calorie intake. I am between 1200 to 1550. Sometimes I will be on the high end but still in the middle or at the end. I weighed myself on Friday and lost another two pounds. I thought that was great. I also kept the other 3 lbs that I lost last week off too. My weight right now is 232.4 lbs. I think that is just great and I think I even feel a little bit better because of it. I know for a fact that my self esteem is doing better too.

I can't do a lot of different exercises. That is why I like the pool so much. It helps me to move much easier than I do on land. I also was doing good on my recumbent bike. I was getting up to 20 minutes a day. I know it doesn't sound like a lot but beleive me it sure does feel it. I am going to get an AC put in the room because it is too hot in there for me to exercise. I don't have any other place to put it.

Well, I think for now I am going to call it quites. I will try to update it on a regular basis.

Thank You SparkPeople.

11-19-2010

I am almost done with the Lymphadiama therapy. I think I have two more weeks to go. I won't be going three times a week though, She has put me going only once a week because my support stockings should be in by then, She is on vacation this week so I don't have to go, What a relief that is. I needed a break,

I have been counting my calories and so far have stayed in where I belong. I am actually toward the low end, which I think is real good. I will be able to exercise on my recumbent bike today. I finally got the AC put in there so it will be great.

I hope everyone has a good day and try to stay cool.

Best wishes to all of you,





Current Status:


SparkFriends

SparkTeams



My Ticker:
current weight: 226.0


Recent Blogs:

Profile


Member Since: 3/1/2008

SparkPoints: 38,904

Fitness Minutes: 11,059

My Goals:
Enter a summary of your goals, or just a few you would like to share.

My goals are to lose 65 lbs by January 2009, exercise completely each and everyday. Eat accordingly to my meal planns.

My Program:
Give an overview of what you are doing to meet your goals.

I am walking for 30 minutes 2 times a day and am doing some exerciseon my Exercise bike 2 times a day for 30 minutes

Personal Information:
I am from Massachussetts originally, that's where I was born. I now live in Maine.

Other Information:
Anything else you would like to tell people. Could include things like your favorite books or movies, a quote, anything.

I have Diabetes, Fibromyalgia, lyme disease, Degenerative Disk Disease, athritis. Need Oxygen for COPD.

I love reading animal books, as well as fiction and fantasy books. I just finished Light of The Moon by Luanne Rice. It was about white horses.

Profile Image