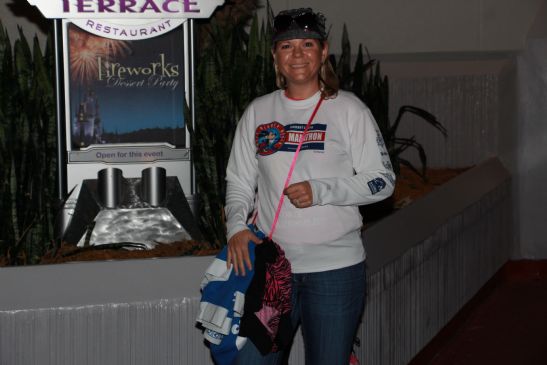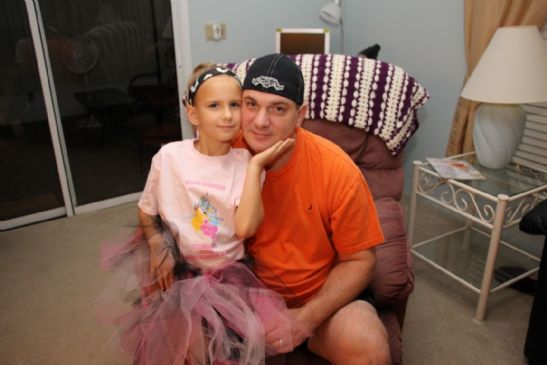 I have 24 pics in my gallery

Awards

Inspired and Optimistic
Wife, mother, employee, hard worker, runner

We're over halfway through 2015 and a lot is the same, and a lot is different. I am working to refocus my motivation and determination to my health and taking care of my family.

Plan for the rest of the year:
Increase my mileage
Track my food
Maintain daily deficits


Planned Races:
11/29 - Space Coast Half Marathon - #14 (#3 in series)

...
Wife, mother, employee, hard worker, runner

We're over halfway through 2015 and a lot is the same, and a lot is different. I am working to refocus my motivation and determination to my health and taking care of my family.

Plan for the rest of the year:
Increase my mileage
Track my food
Maintain daily deficits


Planned Races:
11/29 - Space Coast Half Marathon - #14 (#3 in series)

~~~~~~~~~~~~~~~~~~~~~~~~~~~~~~~~~~~~~~~~
~~~~~~~~~~~~~I am excited to say 'goodbye' to 2013 and hello to 2014. Life doesn't always seem to go as you expect or plan, and 2013 is definitely proof of that.
As we enter 2014, we will continue to make our family a priority, while making our health and future our focus. I am looking forward to a year of family 5Ks and activities together!

Planned Races:
11/30 - Space Coast Half Marathon - #13 (#2 in series)

~~~~~~~~~~~~~~~~~~~~~~~~~~~~~~~~~~~~~~~~
~~~~~
I'm heading into my 6th year on Spark and I have lost some weight, but more importantly I have maintained a healthier lifestyle. My goals for this year are to continue to improve on lifestyle changes, with continued consistency with activity and always being aware of better choices! I am cutting back on distance running with the goal of improving my speed and 5K PR.

2013 Planned Races
Jan 19 - Shiver Me Timbers 5K - done (2nd AG)
Feb 3 - Melbourne Beach Music Half (HM#11)
Feb 23 - Eye of the Dragon 10K (PR 58:30)
Dec 1 - Space Coast Half - done, PR 2:07:49 (HM #12)

~~~~~~~~~~~~~~~~~~~~~~~~~~~~~~~~~~~~~~~~
~~~~~~~~~~~~~
2012 is a new year and with a new attitude and focus on maintaining a healthy lifestyle, I am determined to make 2012 the year of setting a foundation and sticking to it!

2012 Planned Races
Feb 5 - Melbourne Beach Half - done
Feb 25 - Eye of the Dragon 10K - done
Jun 16 - Hurricane Hustle 5K - done (3rd in AG)
Jul 14 - MIBM Half - done
Jul 22 - R&R Chicago Half - done (HM#10)

~~~~~~~~~~~~~~~~~~~~~~~~~~~~~~~~~~~~~~~~
~~~~~~~~~~~~~
The last 18 months have been school focused, trying to finish along with being a good mom, wife, and employee! It's been difficult to find the time to fit activities in, if it doesn't happen at 5am!
Plans are in place and the focus and energy is continuing to increase. Although I've been maintaining, I'm ready for different results.

2011 Planned Races:
Oct 1 - Disney Wine & Dine Half
Nov 27 - Space Coast Half (with my sister!!)
Dec 3 - OUC Half
~~~~~~~~~~~~~~~~~~~~~~~~~~~~~~~~~~~~~~~~
~~~~~~~~~~
Super excited about another successful year on Spark! 2009 was a year of firsts: first Half-marathon, first 10K, and the first time tracking my mileage for an entire year. I have a great support system as home and am looking forward to another first...my first Marathon, to kick off 2010!!! Super excited.
Still working full time, taking nine courses in 2010 and continuing to make life, family and health a priority!

Planned races:
**First Marathon**
1/10: Disney [done]

**Half Marathon**
2/7: Melbourne Beach Music [done]
~~~~~~~~~~~~~~~~~~~~~~~~~~~~~~~~~~~~~~~~
~
2009: The year of prioritizing, planning and doing!
Wow...it's 2009 already! It's amazing how quickly time flies by.

As we move into another year, 2009 will be an incredible year.

Thanks to a wonderful running buddy (CC), I've become more consistent with my running...there's no way I'm going to head out for a run and not have the ability to keep up!!!!

2009 is a year of prioritization and action. There is no room for slacking, and while the motivation continues to run high, it's time to put actions in place to be the best Wife, Mom, Friend to many, but mostly to myself!

****2009 Planned Races****
1. 1/2 Marathon (2/8)
2/8: Melbourne Beach [Done - 2:12:46 #20] 1st Half
11/29: SpaceCoast [Done - 2:10:38 #41] 2nd Half (PR)
2. 10K - 3/14: Eye of the Dragon
[Done - 1:02:16 #257 overall] 1st 10K (PR)
3. 5K
5/9: Gecko [Done - 28:25 #9] (PR)

This is going to be one of those amazing years. The schedule is completely full and there is no room for the undisciplined mind! I am taking two classes this semester (one on campus during work hours) and another on-line. I'm always amazed at how agile, yet focused, one can be when they put their mind to it and go for it. It may be exercise, diet, relationships, professional experiences, education, etc. I'm officially adding student to my 'title'. Right now it's part time, but what this has created is the extra need (and desire) to fit in my workouts.

* Running
(780)Year/[1000.17] Through 12/31/09

SparkFriends

SparkTeams

My Ticker:
Pounds lost: 0.0


Recent Blogs:

Profile


Member Since: 3/24/2007

My Goals:
Planned Races
2015
11/29 - Space Coast Half (HM #14)

780 miles/year

My Program:
Shorter, faster runs 3-4/week
ST - 3X week
100+oz water/day
6+ hours sleep/day

Personal Information:
* Start - 178 (March 07)
* Current - 159 (Dec 13)
* Goal - 145
* Height - 5'7"


Other Information:
Started running in Oct 2008
PR's
5K - 28:25 (9:09)
10K - 58:30 (9:30)
Half - 2:07:49 (9:59)
Marathon - 4:48:40 (11:01)

Profile Image