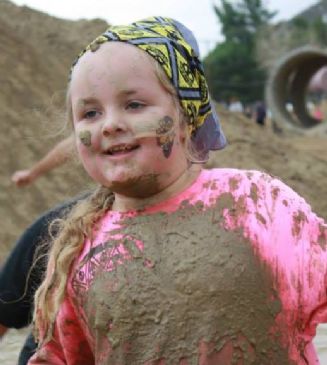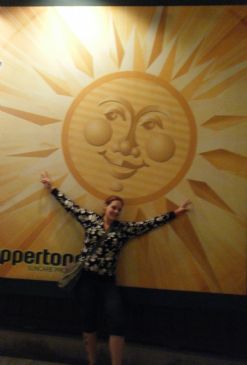 I have 50 pics in my gallery

Awards


Attitudes are contagious; is yours worth catching?
Keeping your body healthy is an expression of gratitude to the whole cosmos- the trees, the clouds, everything.- Thich Nhat Hanh

*I started this journey at 260 lbs (and will be in the 200s when I give birth in 2014).
* I'm a proud mommy! My beautiful and hilarious Azali is 6 and Tyrnee is expected to be born around April 11, 2014.
* I am a proud vegetarian! :)
* I am an environmental scientist.
* I am Transformational Psychology student for the South West ...
Keeping your body healthy is an expression of gratitude to the whole cosmos- the trees, the clouds, everything.- Thich Nhat Hanh

*I started this journey at 260 lbs (and will be in the 200s when I give birth in 2014).
* I'm a proud mommy! My beautiful and hilarious Azali is 6 and Tyrnee is expected to be born around April 11, 2014.
* I am a proud vegetarian! :)
* I am an environmental scientist.
* I am Transformational Psychology student for the South West Institute of Healing Arts. My focus is in holistic health/nutrition, urban farming, Mind-Body Wellness, and conscious living.
*I will be getting my personal trainer certification in 2013!
My Sunny Gals are my best friends! Love you sunnies!!!!
* Go Sunny Gals! We are shining lighter & brighter all year round!! My sunnies are my best friends! "At some point in my life, I swallowed a Sun. And now it dawns and sets in my belly." ~Erika Harris


2014 races:
October 12 Long Beach Marathon


Every human being is the author of his own health or disease.- The Buddha


Be gentle with yourself. You are a child of the universe, no less than the trees and the stars. In the noisy confusion of life, keep peace in your soul. ~Max Ehrmann

If you knew your own beauty, you'd be the
idol of yourself. —Rumi

"The most profound choice in life is to either accept things as they exist or to accept the responsibility for changing them." —from The Universal Traveler


Current Status:


SparkFriends

SparkTeams



My Ticker:
current weight: 265.0

Interact with INSPIREBYNATURE






Recent Blogs:

Profile


Member Since: 10/23/2008

SparkPoints: 79,792

Fitness Minutes: 53,247

My Goals:
Goals ~ Reward earned
179~ Tattoo
174~ tattoo
169~ tattoo
164~ New wardrobe
159~ Tattoo
154~ Hawai'i Trip with my kiddo!

My Program:
*Cultivate gratitude
*Breathe deeply and often
*Be instead of do
*Stop trying to please everybody, start pleasing yourself
*Distance yourself from negative people
*Don't squander precious resources: time, creative energy, emotions
*Do not be afraid of your passion
*Approach problems as challenges
*Surrender expectations
*Create boundaries
*Care for your soul



Personal Information:
Most people will find the following very hard to believe but there is nothing, ever, worth being unhappy about.

Because no matter what happens, it will add to you, you'll still live forever, and our love affair will remain tabloid fodder in realms far, far away.


Other Information:
Always remember who you are. You are sacred. You are related to the Earth, the Universe...to all living things. You are memory of what was and dreamer of what could be. You have the power to change, to heal...to make a difference...and to be accountable for all you do.


Profile Image