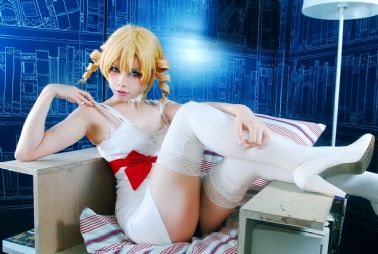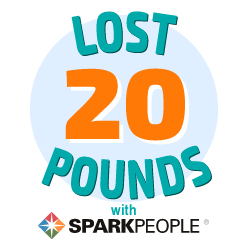 I have 8 pics in my gallery

Awards

~~VICTIM OR VICTOR~~
I used to think I had no control over food, would never wear shorts in public, own a little black dress, fit into skinny jeans, run in an organized race, have confidence in my appearance or do fun things that a fit and healthy weight person does. And then one day I realized..I have choices. We all do!

1/18 - Winter 5% Challenge (8 wks)
Goal - 10 lbs lighter
Plan:
cardio 30 mins 3x wk
wts: 2x wk
mostly vegetarian, stay in carb/cal range
Start ...
I used to think I had no control over food, would never wear shorts in public, own a little black dress, fit into skinny jeans, run in an organized race, have confidence in my appearance or do fun things that a fit and healthy weight person does. And then one day I realized..I have choices. We all do!

1/18 - Winter 5% Challenge (8 wks)
Goal - 10 lbs lighter
Plan:
cardio 30 mins 3x wk
wts: 2x wk
mostly vegetarian, stay in carb/cal range
Start - 186 .... Finish - 180


4/5 - Spring 5% Challenge (8 wks)
Goal: build muscle, strength, flexibility
Plan:
strength training 4x wk
stretching/yoga daily
mostly vegetarian, omega 3s
avoid processed/starchy carbs
cal/carb range 5x wk
Start - 180 Finish-






Current Status:


SparkFriends

SparkTeams



My Ticker:
current weight: 176.0


Recent Blogs:

Profile


Member Since: 12/5/2013

My Goals:
SCALE:
180s - done 2/18
170s - done 4/15
160s -
150s -
140s -
130s - (healthy range)
120s -

CLOTHES:
'skinny' jeans
'little' blk dress
shorts in public


HEALTH:
reverse prediabetes
waist under 31"


My Program:
strength trng: 3x wk
cardio 2-3x wk
daily stretching

veggie/fruit smoothies
avoid starchy carbs & sugar

Personal Information:
Extreme metal is my thing and d.m. is awesome for lifting!

Love laughing esp at my blunders.

Dvr list.. walking dead, my 600 lb life, extreme weightloss, little couple, life below zero and betrayal.

I love the fragrance of flowers, the smell of the ocean, Christmas trees, a baby's breath, jelly beans, breakfast cooking and anything baking.

I believe in karma. And no matter how tough life gets or how unfair it seems... there's something powerful, loving, just and compassionate that guides our paths for the best. Take care of each other...Namaste.


Other Information:
12/04- 200
12/11 - 194
12/18 - 189
12/25 - 188
01/15 - 186
01/23 - 185
01/29 - 184
02/02 -183
02/13 - 182
02/21 - 181
03/07 - 180
04/15 - 178 (finally!!)
04/19 - 176

Profile Image