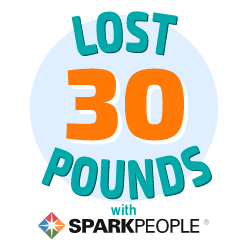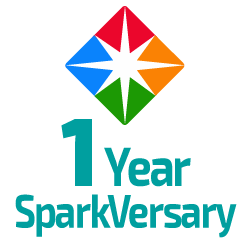 I have 7 pics in my gallery

Awards

Weight tracker
Favorite quotes from Reflection emails and SPARK members and friends-

The best inspiration is not to outdo others, but to outdo ourselves.
- Anonymous

Look at a man in the midst of doubt and danger and you will learn in his hour of adversity what he really is.
- Lucretius, Roman philosopher


Listen to all, plucking a feather from every passing goose, but follow no one absolutely.
- Chinese proverb


It's never ...
Favorite quotes from Reflection emails and SPARK members and friends-

The best inspiration is not to outdo others, but to outdo ourselves.
- Anonymous

Look at a man in the midst of doubt and danger and you will learn in his hour of adversity what he really is.
- Lucretius, Roman philosopher


Listen to all, plucking a feather from every passing goose, but follow no one absolutely.
- Chinese proverb


It's never too late--in fiction or in life--to revise
- Nancy Thayer, author

Being FAT is hard work
Losing weight is hard work
Maintaining is hard work
Which hard work do you want to do?

I borrowed the above quote from REKHAKAKR's sparkpage! Yes, the hard work of Maintaining is what I want to do!!

Whatever you're truly committed to, is exactly what you'll achieve. Whatever you're truly committed to, determines the kind of life that you lead. - Spark friend DEE0973


"....don't waste time beating yourself up - it's not exercise and you don't get any points for doing it! " LOL !! advice given by BOOPSTER69
SparkFriends

SparkTeams



My Ticker:
current weight: 185.9

| | | | |
| --- | --- | --- | --- |
| 185.9 | 172.425 | 158.95 | 145.475 |

132

Recent Blogs:

Profile


Member Since: 1/17/2009

SparkPoints: 77,390

Fitness Minutes: 80,562

My Goals:
My Progress
Jan 10, 2009
169.6
Feb 14
166.8
Feb 21
165
Feb 28
165
March 7
164.6
March 14
161.6
March 21
162.6
March 28
160.4
April 4
159
April 11
157.6
April 18
156.6
April 25
154
May 3
152.6
May 10
150.8
May 17
151.4
May 25
149.6
June 1
148.6
June 6
148.4
June 14
148.6
June 20
147
June 27
145.2
July 4
145.2
July 11
146.2
July 18
143.4
July 25
142.2
Aug 1
142
Aug 8
141.6
Aug 15
139.6
Aug 22
138.6
Aug 28
137
Jan 8, 2010
132
Jan 8, 2011
133


My Program:
Following guidelines on Spark has brought me to where I am today. It's all about how many calories you burn to determine how many u need to take in order to gain, lose or maintain weight. No more fad diets for me. I'm hooked!

Personal Information:
Grew up in Maryland but I have been in Virginia for over the last 7 years.

Profile Image