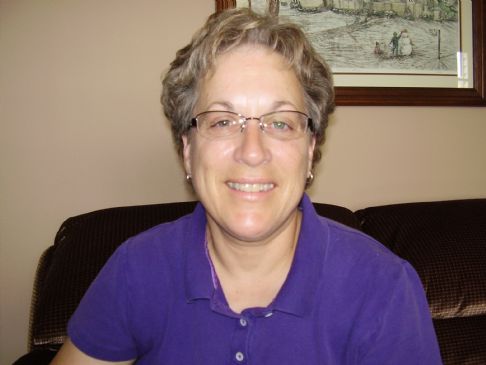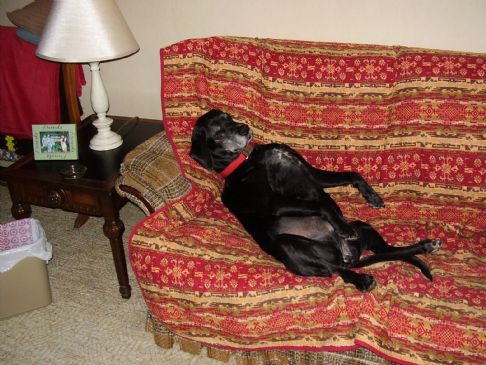 I have 18 pics in my gallery

Awards

Janet552
My goals to be met by the time of my annual doctor visit in July 2015:
1. Lose 18 lbs.
2. Have a total cholesterol below 200.
3. Have a fasting blood sugar below 100.

My other goal is to improve in mind, body and spirit and I have listed 14 things to do in 2014.
1. Try kale. It's so healthy. Why haven't I done this yet? Done 2/5/14 I've tried it raw and cooked in soup and have enjoyed it both ways.
2. Snowshoe. Hopefully we'll have a warmish ...
My goals to be met by the time of my annual doctor visit in July 2015:
1. Lose 18 lbs.
2. Have a total cholesterol below 200.
3. Have a fasting blood sugar below 100.

My other goal is to improve in mind, body and spirit and I have listed 14 things to do in 2014.
1. Try kale. It's so healthy. Why haven't I done this yet? Done 2/5/14 I've tried it raw and cooked in soup and have enjoyed it both ways.
2. Snowshoe. Hopefully we'll have a warmish winter day so I can. Done 2/14/14 Loved it!!
3. Meet a Spark Friend. Anyone else interested? I had a Spark overnighter with friends 3/7-8/14 and it was GREAT!!
4. Walk a walk/run. I was going to put 5K but I just want to start by doing one that isn't virtual. Paws for Brittany dog walk 5/10/14 Also did the Turkey Trot 2K with Molly 11/27/14.
5. Get a facial. It sounds like so much fun! 12/16/14 LOVED it!
6. Learn Tunisian Crochet. I've crocheted for years. It's about time I broaden that skill.
7. Take an Excel class. Years ago, I took a Word class and my DH took an Excel class with the idea that we'd teach the other person what we learned. That part never happened and I am often lost in Excel which means it's just easier to let my DH do it for me. Done 4/4/14
8. Thanksgiving to Christmas -- 28 days of giving.
9. Call or see a friend every week. I connect too much online and that just isn't the same.
10. Listen to a book on tape. It will be good to stretch my auditory skills. Done 3/19/14
11. Try seeding root vegetables in early November so they over winter. I heard about this on public radio and am curious to try it. Planted 11/6/14 and all I could think was -- This is going to work??? The stretch of warm weather we had in mid December can't help the result either.
12. Visit a new Wisconsin town. There are still some I've never visited. Done 6/25/14 I visited Wittenburg for my first Nueske's visit.
13. Try hummus. It was easier to try new things when I worked. I could take something to work and try it. If it turned out I liked it, I could buy more. Done 1/12/14 It was okay -- just okay.
14. Find a great lipstick. Done 6/11/14




Current Status:


SparkFriends

SparkTeams



My Ticker:
Pounds lost: 0.5


Recent Blogs:

Profile


Member Since: 7/22/2008

SparkPoints: 215,288

Fitness Minutes: 256,758

My Goals:
Lose 30 more lbs.

My Program:
Eat a healthier diet -- with an emphasis on fruits and vegetables.

Walk/bike/Spark videos for a total of 120 fitness minutes per day.

Drink my water!!!

Personal Information:
I live in Central Wisconsin. I retired from my job as a speech therapist for a local school district in June 2008. Then I worked part time until June 2012. Now I am fully retired. I have been married for 30+ years. We only have canine children.

Other Information:
I love to read, cross stitch and crochet. I also love to do Sudoku. My favorite thing to do is to walk the dogs. My husband was diagnosed with celiac disease in January 2011 so we have had to change the way we cook and eat. For the most part, it has been a positive change.

Profile Image