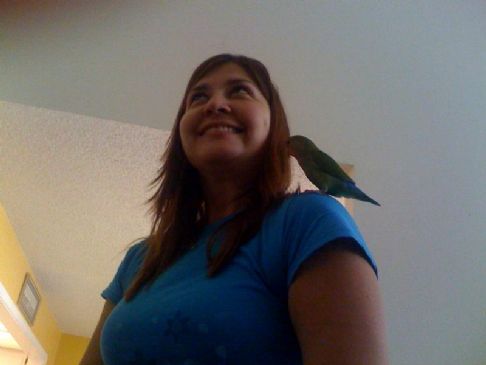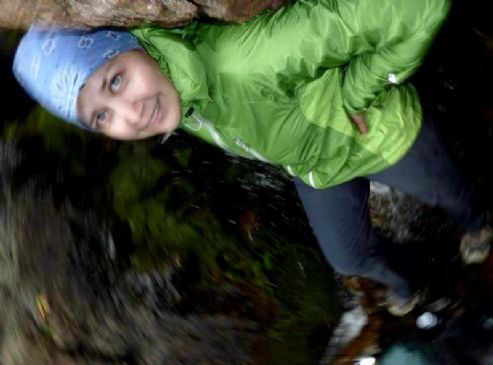 I have 8 pics in my gallery

Awards

Strong is the new skinny!
Hello...
I'm Jen, and I'm here to lose the last few pounds and continue getting healthier. I follow a primal/paleo-ish diet and am quite active... these things are helping me reach my goals. I want to look, feel, and perform my best!
--- SCRATCH THAT --- I was so close to my goal, but had to stop the weight loss after finding out I'm expecting a baby! Due in July 2012, so for now just maintaining, keeping up as much activity as I can safely handle, and eating according to my ...
Hello...
I'm Jen, and I'm here to lose the last few pounds and continue getting healthier. I follow a primal/paleo-ish diet and am quite active... these things are helping me reach my goals. I want to look, feel, and perform my best!
--- SCRATCH THAT --- I was so close to my goal, but had to stop the weight loss after finding out I'm expecting a baby! Due in July 2012, so for now just maintaining, keeping up as much activity as I can safely handle, and eating according to my original plan plus a little extra food ha!

UPDATE: I was blessed with a healthy baby boy on 7/6/2012. I was 192 pounds at the time, but reached my pre-pregnancy weight within two months. I'm on track to reach my goals now. Yay! --- BACK TO THE REGULAR PAGE---

My story:
I have been overweight most of my adult life, despite 10 years of vegetarianism. I've naturally moved toward a "primal" diet, still eating lots of veggies, but adding quality animal products (pastured, organic whenever possible).

In 2008-2009, I went from 196 to 165 pounds, with lots of exercise & dietary changes, but in early 2010, I gained some of that back due to medical issues. I am now even lighter than I was in 2009, thanks to lowering my carbs and avoiding processed foods. I've also found that I am gluten intolerant, and have overcome several minor health issues by being wheat-free. I feel much healthier than I have in years, maybe decades!

My progress is slow thanks to a thyroid condition, but it is steady. I refuse to give up.

Be strong!

Rewards for reaching my weight goals:
165: Art supplies - CHECK!
160: New hiking clothes - CHECK!
155: New boots - CHECK!
150: Day at the spa
145: Expensive pair of jeans
SparkFriends

SparkTeams



My Ticker:
Pounds lost: 45.0


Recent Blogs:

Profile


Member Since: 10/20/2008

SparkPoints: 14,750

Fitness Minutes: 14,574

My Goals:
Get to a healthy BMI - DONE (Pre-pregnancy)

Run 10 miles without stopping (on hold for 9 months)

Get back into a size 8 (holding steady at 10)

Run a 5K
Run a 10K
X Run a half-marathon
Run a marathon
Hike from Canada to Mexico :)
Do an unassisted pull-up (all these on hold for 9 months!)

My Program:
Eat Real Food
Move
Smile

Personal Information:
Hello... I live in the mountains now, but am originally from the Midwest.

Other Information:
Eat more fat.

Read the Primal Blueprint by Mark Sisson!

Profile Image