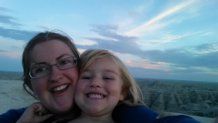 I have 4 pics in my gallery

Awards

Adventures in weight loss!
Its a new year and a new opportunity to lose weight! Last year my net loss was 20 pounds. I would like to do the same or better this year. I have about 50 pounds I would like to lose total, but I am focusing on my % of body fat more. I think that will be a better indication of overall health. Cheers to a new year!

This will be the year! I will lose 75 pounds and find a happy place.
percent of goal, percent of body weight
January: 15.7% - 5.2%
February: ...
Its a new year and a new opportunity to lose weight! Last year my net loss was 20 pounds. I would like to do the same or better this year. I have about 50 pounds I would like to lose total, but I am focusing on my % of body fat more. I think that will be a better indication of overall health. Cheers to a new year!

This will be the year! I will lose 75 pounds and find a happy place.
percent of goal, percent of body weight
January: 15.7% - 5.2%
February: 21% - 7%
March: 25% - 8.3%
April: 29.8% - 10%
May: 33.6% 11.2%
June: 37.3% 12.4%
July: 38.6% 12.8%
August: 39.74% 13.7%
September:
October:
November:
December:
SparkFriends

SparkTeams



My Ticker:
Pounds lost: 23.0

Interact with JENNIFERSLETTER







Recent Blogs:

Profile


Member Since: 1/9/2012

SparkPoints: 6,828

Fitness Minutes: 3,693

My Goals:
My goal is to lose 75 pounds this year. That is 6.25 pounds a month so:
________Goal____ Actual
January: 6.25 11.8
February 12.5 15.8
March 18.75 18.8
April 25 22.4
May 31.25 25.2
June 37.5 28
July 43.75 30
August 50 31
September 56.25
October 62.5
November 68.75
December 75

My Program:
My program is to eat fewer calories than I burn every day. I will achieve this by logging my food to keep me honest. I also will exersize and drink lots of water.

Personal Information:
Wisconsinite. Mother of two beautiful daughters. Motivated procrastinator. Bibliophile. INTJ, if you want a more psychological profile :) Bad speller, good reader. Mad Scrabble skills. Nerdy Dungeon crawler.

Other Information:
If I applied the amount of energy I spend reading books to exercise, I would have nothing to worry about :) This statement would also be true about the time i spend on Facebook.

Profile Image