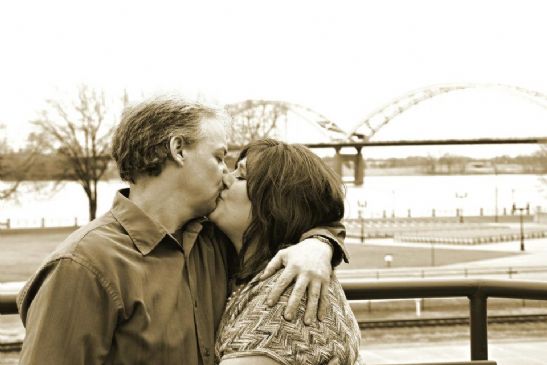 I have 20 pics in my gallery

Awards

Back on the saddle again
Married to the love of my life - April 13, 2013.
Now, starting again with a new wheatbelly lifestyle starting Aug 11, 2015...
We have been on many diets throughout the last few years.. no avail nothing worked.. Now with the wheat belly lifestyle, we are living and loving it! This is the journey with my daughter going the weight loss route too, please allow me to teach her what I have learned and to keep things simple, easy and fun for her..she is learning to cook for herself and ...
Married to the love of my life - April 13, 2013.
Now, starting again with a new wheatbelly lifestyle starting Aug 11, 2015...
We have been on many diets throughout the last few years.. no avail nothing worked.. Now with the wheat belly lifestyle, we are living and loving it! This is the journey with my daughter going the weight loss route too, please allow me to teach her what I have learned and to keep things simple, easy and fun for her..she is learning to cook for herself and making the healthy choices, letting her know its all about choices and all about ingredients of what she can and what we can eat.

My blogs were first just about my journey, now my blogs will be about OUR journey and how we are succeeding.. something has to work and I totally believe this is it. We found our path :-)

So let it begin.

I LOVE to blog and if you wish, feel free to subscribe or follow me! I try to keep my blogs very random, inspiring, and motivating showing my frustrations, hiccups and successes along the way!
I am in this for a happier, healthier lifestyle to change my bad habits into good ones for a better me and to live the great life like it was meant to be.
Started this journey over 5rs ago and to date and very slowly lost 60bs however, life and things happen and after 4 surgeries and 2 yrs off from the gym and back to bad eating, I gained all but 18lbs back...

Now, speed forward again to 2015, starting over I look forward to a new life changing diet, doctor ordered with wheat, glutten/rice carrots and corn free. My daughter struggled with Plantar Faciitis, joint pain and excruciating migraines. Myself, I struggled with thyroid, joint pains, tendon issues that included 4 surgeries (two on each wrist), elbow tendinitis, sleep apnea, stomach issues, liver issues and pancreatic issues. Damn getting old sucks huh...

After three weeks of eating clean, my daughter and I have NO PAIN, No migraines, No plantar faciitis, skin issues are clearing up, and we both are feeling great!

Loving animals, photography and a woman with many hobbies and interests..most of all being married to the love of my life with a great daughter




Current Status:


SparkFriends

SparkTeams



My Ticker:
Pounds lost: 41.6


Recent Blogs:

Profile


Member Since: 3/13/2013

My Goals:
STARTED WEIGHT 275.9

Weight before 4 surgeries, 205.00 (2013 )

2yrs after healing from surgeries, 257.00 ( July 2015)

Sept 29th my first 40lb weight loss goal met! 235.0

Daughters starting weight 240. (Aug 2015)



My Program:
`1No processed, GMO,No wheat or any bread and NO RICE!

Our food consists of living off from the book called "Wheat Belly"
We use that book, cookbook and journal.

To win this, you must KISS- Keep it simple and just eat REAL food (what our grandparents used to eat) This includes real butter, fresh farm eggs, fruits and veggies and fresh meats.

We spent less than a 100$ a week on our food budget normally between 50-70$ We use Truvia and will be using Monk Fruit for our sugar, teas, coffee and coconut oil, flour and flakes, we use olive oils and peanut oils.


I totally DESPISE anything that forces you to pay for diet fads, meal plans, pills or shakes or separates you away from your money

Due to surgeries and recovery, I have not attended the gym yet again.



Personal Information:
From Iowa and completely in love with the love of my life.

I am learning a healthier lifestyle to live long and prosper with my man so we can make our dreams come true.

Profile Image