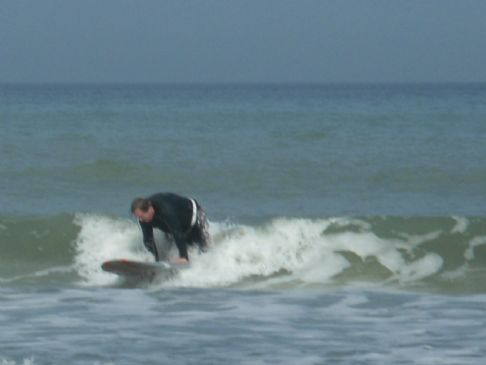 I have 28 pics in my gallery

Awards

David's Place
My desire is to support others on this journey as best I can because the support I get here is truly helping me to succeed.

Thank you my fellow sparkers.

"If we falter a hundred times it does not matter as long as we get up and persevere one hundred and one times."--Me

"You did then, what you knew how to do, and when you knew better, you did better." -- Maya Angelou

I am changing my Life little by little seeking the things that make me ...
My desire is to support others on this journey as best I can because the support I get here is truly helping me to succeed.

Thank you my fellow sparkers.

"If we falter a hundred times it does not matter as long as we get up and persevere one hundred and one times."--Me

"You did then, what you knew how to do, and when you knew better, you did better." -- Maya Angelou

I am changing my Life little by little seeking the things that make me happy:
Fun with Family and Friends
Surfing
Kayaking
Roller Skating



SparkFriends

SparkTeams



My Ticker:
Pounds lost: 35.0


Recent Blogs:

Profile


Member Since: 1/7/2007

My Goals:
Get to 199 pounds by November 1, 2012.

Be able to do the following.



Be Healthier for my daughter.



Surf




Buy clothes in the mall.



Skate 4 hours.


Kayak 4 hours.

Kayak 8 hours.

Hike 5 miles in a day.

Hike 10 miles in a day.

Hike 20 miles in a day.



Do 10 body weight chin ups.

My Program:
Target Calories of 1900 per day.



Walk at least one hour 5 days a week.



Weight training and Cardio at the gym 4 days a week.



Weigh on Saturday Mornings
Measure on the 1st of month.

Personal Information:
I grew up in Florida and still have Family and Friends there. For the last 15 years have lived in New Jersey.

Other Information:
2??.? 06-01-12

275.0 05-01-12

276.0 04-01-12

277.0 03-01-12

279.0 02-01-12

289.0  01-01-12 
 
278.0 12-01-11 
 
276.0 11-01-11 
 
276.0  10-01-11 
 
268.0  09-01-11 
 
265.0  08-01-11 
 
263.0  07-01-11 
 
256.0 06-01-11 
 
263.0  05-01-11 
 
263.0  04-01-11 
 
265.0  03-01-11 
 
268.0  02-01-11 
 
273.8  01-01-11 
 
274.0 12-01-10 
 
283.0 11-01-10 
 
291.2 10-02-10 
 
289.9 09-25-10 
 
294.0  09-18-10 
 
296.0  09-04-10 
 
308.0  08-28-10 
 
315.0  11-22-08 Highest

Profile Image