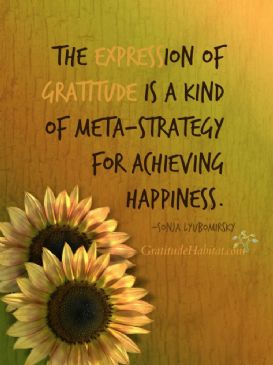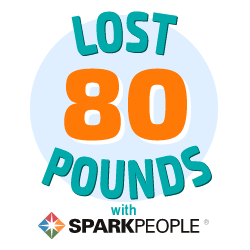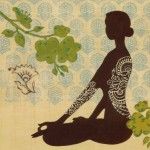 I have 50 pics in my gallery

Awards


" My Journey to Weight Loss, Re-Newed Health and Happiness. "
Formerly know as.....LADYROSE49.


Have you ever thought about the power of having a purpose? Everyone needs something that gets them moving in the morning, keeps them going through the day, and makes them continue to work toward a goal. Take some time to think about the activities you are involved in and how they relate to your personal purpose. For the activities that don't serve your purpose, ask yourself why you continue with them. Perhaps you need to reevaluate your ...
Formerly know as.....LADYROSE49.


Have you ever thought about the power of having a purpose? Everyone needs something that gets them moving in the morning, keeps them going through the day, and makes them continue to work toward a goal. Take some time to think about the activities you are involved in and how they relate to your personal purpose. For the activities that don't serve your purpose, ask yourself why you continue with them. Perhaps you need to reevaluate your commitments and renew your conviction toward your purpose.

When someone you love becomes a memory, the memory becomes a treasure.....( My Precious Daddy )

God gave us memories that we might have roses in December.
~James M. Barrie

The bond that makes your true family is NOT one of blood but of respect & joy in each others lives. ~Richard Bach



¡°If God were not willing to forgive sin, heaven would be empty.¡± ¡ª German proverb


A healthy body is a guest-chamber for the soul; a sick body is a prison.

- Francis Bacon


Sovereign God, I choose hope. I choose faith. I choose life. Give me an unshakable faith in You. Amen.


When we are no longer able to change a situation, we are challenged to change ourselves.
¡ª Victor Frankl


"We cannot do everything at once, but we can do something at once.

- Calvin Coolidge, American president


"Be careful what you water your dreams with. Water them with worry and fear and you will prduce weeds that choke the life from your dream. Water them with optimism and solutions and you will cultivate success." --Lao Tzu


First keep the peace within yourself, then you can also bring peace to others.
¡ª Thomas A Kempis


What is a friend? A single soul dwelling in two bodies.
¡ª Aristotle


Be careful how you live; you will be the only Bible some people ever read.

¨CWilliam J. Toms


The test of a person's character is in how they handle life's challenges.


Our thoughts are silent words that only we and the Lord hear, but those words affect our inner man, our health, our joy and our attitude.


Many people have told me that I've changed but the Truth is...I think I've just found Myself.

" You can complain because ROSES have thorns, or you can rejoice because thorns have ROSES. "

"God understands our prayers even when we can't find the words to say them." ¡ªUnknown

"Opportunity may knock only once, but temptation leans on the doorbell."

" SEE STUMBLING BLOCKS AS STEPPING STONES! "

" Exercise Daily-Walk with the Lord. "

" Live in such a way that those who know you but don't know God will come to know God because they know you."

Hope is the sun which, as we journey towards it, casts the shadow of our burden behind us.¡ªSamuel Smiles

Faith makes things possible, not easy.¡ªAuthor Unknown

PRAYER...The world's greatest wireless connection.

It is by believing in roses that one brings them to bloom. ¡ªFrench Proverb
























Current Status:


SparkFriends

SparkTeams



My Ticker:
current weight: 221.0

Interact with JUST_BREATHE08




Recent Blogs:

Profile


Member Since: 6/5/2006

SparkPoints: 310,705

Fitness Minutes: 268,043

My Goals:
199 is my Ultimate Weight Loss Goal, set by my Doctor.


I would like to grow in my SPIRITUAL WALK.



I would like for my PHYSICAL HEALTH to improve.

































































My Program:
1) DRINK 8-8 ounces of WATER each day.



2) PORTION CONTROL with my MEALS each day.





3) At least 5 SERVINGS of FRUITS and VEGGIES each day.





4) 7-9 HOURS of SLEEP each night.





5) EXERCISE at least 30 MINUTES 5 days per week.

































































Personal Information:
Have you ever thought about the power of having a purpose? Everyone needs something that gets them moving in the morning, keeps them going through the day, and makes them continue to work toward a goal. Take some time to think about the activities you are involved in and how they relate to your personal purpose. For the activities that don't serve your purpose, ask yourself why you continue with them. Perhaps you need to reevaluate your commitments and renew your conviction toward your purpose.









Other Information:
* Life isn't about how to survive the storm
but how to dance in the rain. *

* Strength is knowing when to surrender. *

* A person often meets his destiny on the road he took to avoid it. *

* The future comes one day at a time. *

- Dean Acheson

Your only obligation in any lifetime is to be true to yourself.

¡ª Richard Bach


A friend is someone who sees through you and still enjoys the view.
¡ª Wilma Askinas

"Finish each day
And be done with it.
You have done what you could.

Some blunders and
Absurdities have crept in.
Forget them as soon as you can."

Life may not be the party we hoped for, but while we're here we might as well dance.

Our thoughts are silent words that only we and the Lord hear, but those words affect our inner man, our health, our joy and our attitude.

"God understands our prayers even when we can't find the words to say them." ¡

Profile Image