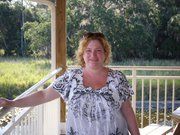 I have 9 pics in my gallery

Awards

I Can Do This!
I have been overweight most of my adult life. Lost 20-30 lbs a couple of times only to gain it back.
I don't like most vegetables or exercise, lol. Which would explain a lot of my problems. But something's got to change, and I am ready for it.

Starting weight: 8/06/12 201 lbs
8/13/2012: 196.8 lbs -4.2 lbs (this is inaccurate due to illness)
8/20/2012: 195.2 lbs -1.6 lbs
8/27/2012: 196.2 lbs +1.0 lbs (just got over whooping cough)
...
I have been overweight most of my adult life. Lost 20-30 lbs a couple of times only to gain it back.
I don't like most vegetables or exercise, lol. Which would explain a lot of my problems. But something's got to change, and I am ready for it.

Starting weight: 8/06/12 201 lbs
8/13/2012: 196.8 lbs -4.2 lbs (this is inaccurate due to illness)
8/20/2012: 195.2 lbs -1.6 lbs
8/27/2012: 196.2 lbs +1.0 lbs (just got over whooping cough)
9/03/2012: 195.6 lbs -0.6 lbs
9/10/2012: 195.4 lbs -0.2 lbs
9/17/2012: 193.6 lbs -1.8 lbs
9/24/2012: 193.0 lbs -0.6 lbs
10/01/2012: 191.8 lbs -1.2 lbs
10/08/2012: 190.8 lbs -1.0 lbs
10/15/2012: 191.2 lbs +0.4 lbs
10/22/2012: 190.4 lbs -0.8 lbs
10/29/2012: 190.6 lbs +0.2 lbs
1/16/2013: 193.0 lbs +2.4 lbs
1/28/2013: 193.6 lbs +0.6 lbs
6/05/2013 198 lbs + Too many!
6/24/2013 200.6 lbs Right back to where I started.
2/06/2014: 202.2 lbs +1.6 lbs
2/10/2014: 201.2 lbs -1 lbs
3/2/2014: 199.8 lbs -1.4 lbs
3/6/2014: 198.2 lbs -1.6 lbs
3/17/2014: 199.8 lbs +1.6 lbs
SparkFriends

SparkTeams

My Ticker:
current weight: 199.8


Recent Blogs:

Profile


Member Since: 8/13/2012

SparkPoints: 5,436

Fitness Minutes: 1,747

My Goals:
My ultimate goal is to shed 70ish lbs.
Starting Weight:
8/06/2012: 201 lbs;
2/06/2014: 202.2 lbs

Goal #1: Get under 200 lbs.
Met again 3/2/2014

Goal #2: 8 lbs in 8 weeks for Vegas trip in April 2014:

Goal #3: 189.8. Out of the 190s!!!

Goal #4: 181 lbs. 20 lbs lost.

Goal #5: 175 lbs

Goal #6: 169 lbs

Goal #7: 159 lbs

Goal #8: 151 lbs. 50 lbs lost!

Goal #9: 139 lbs

Goal #10: 129 lbs. This would be 72 lbs lost and the highest I should weigh for my height (5ft tall).

My Program:
I am just starting out; taking baby steps. Just trying to make better food decisions than I had been. I also would like to count calories 2-3 times a week for now. Adding in walking also.

Personal Information:
Born in 1977, from Indiana, married with one son. Also, proudly owned by two chihuahuas.

Profile Image