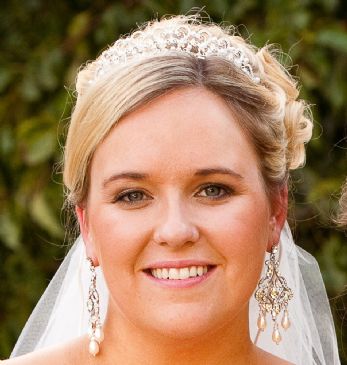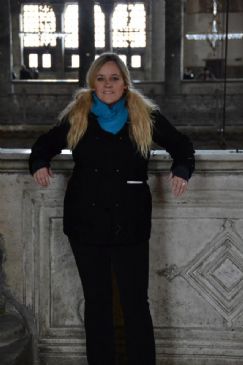 I have 3 pics in my gallery

Awards

KELLYINVA's SparkPage
I'm Kelly! Focused losing 10% at a time. I just lost my first 10% (22.8 lbs) and am now losing the next 10% (20.5)! I like the 10% goal because the first one is always going to be the largest number, and if I know I can do that, then the next ones will feel possible.

Hubby and I are doing it together this round, as we are struggling with infertility. It is not weight related, but I do want to be as healthy as possible!

If you get a notification that I added you as a ...
I'm Kelly! Focused losing 10% at a time. I just lost my first 10% (22.8 lbs) and am now losing the next 10% (20.5)! I like the 10% goal because the first one is always going to be the largest number, and if I know I can do that, then the next ones will feel possible.

Hubby and I are doing it together this round, as we are struggling with infertility. It is not weight related, but I do want to be as healthy as possible!

If you get a notification that I added you as a friend, it's because I found you inspiring!

Feel free to add me as a friend, we all need as much support as we can get! :)
SparkFriends

SparkTeams




Recent Blogs:

Profile


Member Since: 1/6/2014

SparkPoints: 21,854

Fitness Minutes: 11,759

My Goals:
Make healthy choices as much as I can in nutrition, exercise, and mental health.

First 10% (22.8 lbs) - done!
Second 10% (20.5 lbs) -
Third 10% (18 lbs) -
Fourth 10% (16 lbs) -
Final 7% (9 lbs) -

Goodbye 220's - done!
Goodbye 210's - done!
Goodbye 200's -
Goodbye 190's -
Goodbye 180's -
Goodbye 170's -
Goodbye 160's -
Goodbye 150's -
Goal Weight 140 -

My Program:
Following SparkPeople nutrition tracker - focused on healthy carbs with lots of fruits and veggies.

Get at least 10 min of exercise in every day.

Drink at least 2 liters of water/day.

Personal Information:
Grew up in MN, love reading, writing, traveling, and our two dogs!

I am in the Foreign Service, which means I usually spend most of my time overseas but am back in the States for a while!

Other Information:
My 2014 Mantra:

"If you must look back, do so forgivingly. If you must look forward, do so prayerfully. However, the wisest thing you can do is be present in the present….Gratefully." -Maya Angelou

Profile Image